YouTuber Desi Perkins pregnant with first baby after miscarriage! Find about their fertility journey
YouTuber Desi Perkins has good news for her fans. She is pregnant with her first child. She is expecting a baby with husband Steven Perkins which she announced on 10th May 2020. On the occasion of Mother's Day, she showed her baby bump.
In the video, people congratulated her on her pregnancy. Her husband Steven also posted a picture and wrote,
"As I type this I am bursting with happiness😭❤️ We are happy to announce a little Perkins 👶 🍼 will be joining the family. Happy Mother's Day to my beautiful wife. ❤️." 
Her baby is coming soon in October 2020.
Also read TOWIE star pregnant Danielle Armstrong celebrates her 32nd birthday alone in self-quarantine!
Desi Perkins Our Fertility Journey
The married couple Desi and Steven discussed their struggle to have a baby. Their series aired on April 29, 2020, in which they shared their heartbreaking story. In the first episode, there were clips from 2013 to 2017.
The first episode begins with Desi giving Steven a box with a positive pregnancy test inside for his 2013 birthday present. In May 2013, she was pregnant but had a miscarriage after two months. She was 26 years old at that time. Desi said,
"I was so young at that age that it never crossed my mind that a miscarriage was something that would happen to me. A big part of that is because a lot of women don't even talk about miscarriages. It's so common and it happens to so many women,"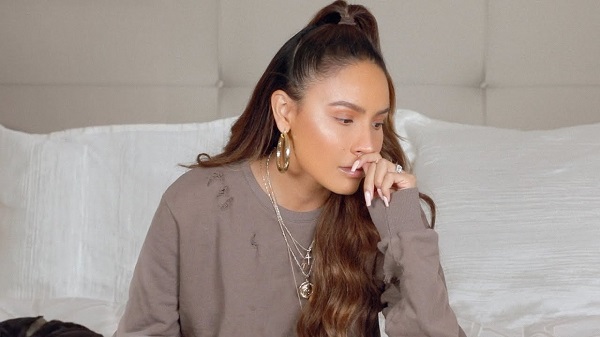 She added,
"But no one talks about it, so it's just one of those things that you don't think will happen to you. Until it does."
After the miscarriage, she did everything to get pregnant naturally but nothing worked out in her favor. In February 2017, she thought she was finally pregnant again. But she did not tell her husband until she was sure but unfortunately the pregnancy test came out negative.
Desi and her husband went to a fertility doctor and decided to try the least expensive and least invasive option first and began taking Clomid. She could not get pregnant with anyway.
Who is Steven Perkins?
Steven Perkins is the YouTube star and husband of Desi Perkins. He is a graphic designer who became a YouTube star. Steven studied graphic design at Norco College and worked for SIGELEI Technology Co., Ltd as a graphic designer and photographer.
Similarly, he has also worked as a  DJ and promoter at LURE Nightclub and Ohm Nightclub. Perkins has also studied a year of courses in music, business, and marketing at Riverside City College.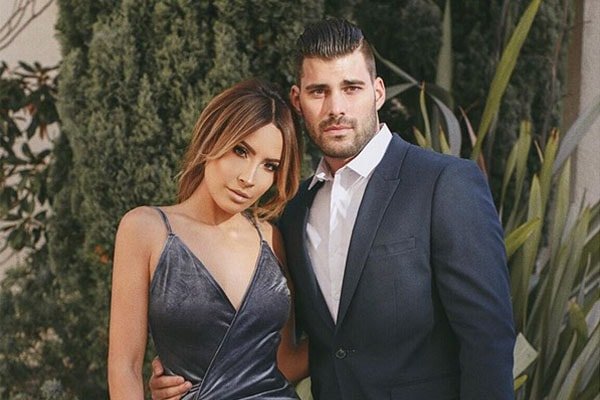 Steven and Desi walked down the aisle in 2012. Since then the couple is together. Desi started posting videos on YouTube since 2013 and has gained more than 3 million subscribers. Together, they have couple channel, The Perkins.
Also read Who is Olivia DeLaurentis? Find out about her series Apocalypse Goals, Family, Boyfriend
Source: ETOnline, E! News, Instagram, Distractify