YouTuber and Instagram star, Byron Denton fakes his attendance to Coachella 2019 using Photoshop!
The world of social media is one of fakes, frauds, and wrongs and no one can deny it. The latest addition to the news of such fraudulent posts and activities is that of a blogger cum YouTuber named Byron Denton who was unable to attend this year's LA musical festival Coachella. But he was not disheartened. He decided to fake it by using the software Photoshop.
Byron Denton and his photoshopped post
Byron is a YouTuber who had wanted to attend the famous music festival of California, Coachella. But due to some unknown reason, he was unable to make it. But this YouTuber cum Instagram star was not disheartened. It was a matter of his status and he wanted to tell his friends and fans that he did attend it. So he decided the easy way out. He inserted himself in the festive using the software of Photoshop. The 19-year-old thought that he would be able to convince his fans that he was really there and enjoyed the fun of the festivities there.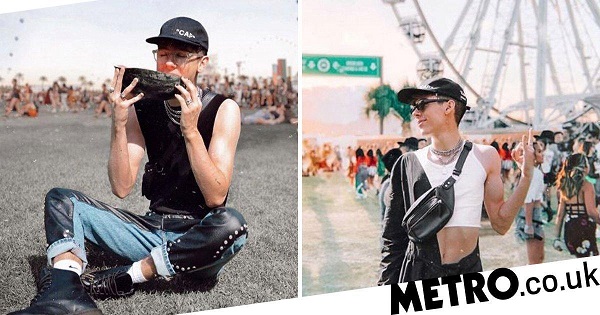 He captioned his post:
"since the dolan twins didn't bring crop tops to coachella this year, i thought i'd give it a go.. yeah remind me to stay home next time😂🎡✨. "
Byron Denton and his trick
Byron kept up the act of having attended the Coachella this year for a week but later decided to reveal the truth to his followers on social media. He disclosed on his YouTube channel that he had not attended the Coachella in person but had virtually inserted himself there through Photoshop.
Earlier Byron used to give a look that he is a rich socialite by photoshopping designer expensive bags and making it feel that he is living g a jet-setting lifestyle. He had revealed this to his fans and when he was on a holiday in Rome, his fans were skeptical and felt that he was telling a lie.
How he played the act?
Hence, Byron knew that this time he had to put in his impact well. It seemed tough but he decided to do it.
Byron ordered a pair of brand new cowboy-style trousers, a boiler suit, and the invariably-trendy bumbag. He then pictured himself in this outfit and photoshopped it into the festival picture. Some of the shots he made in his home and used inflatable unicorn from Primark for that real Coachella vibes. While he revealed the truth to his 80.7k fans and followers a week later, Byron said:
"I'm also wearing my white Balenciaga shoes which I definitely would not wear to a desert."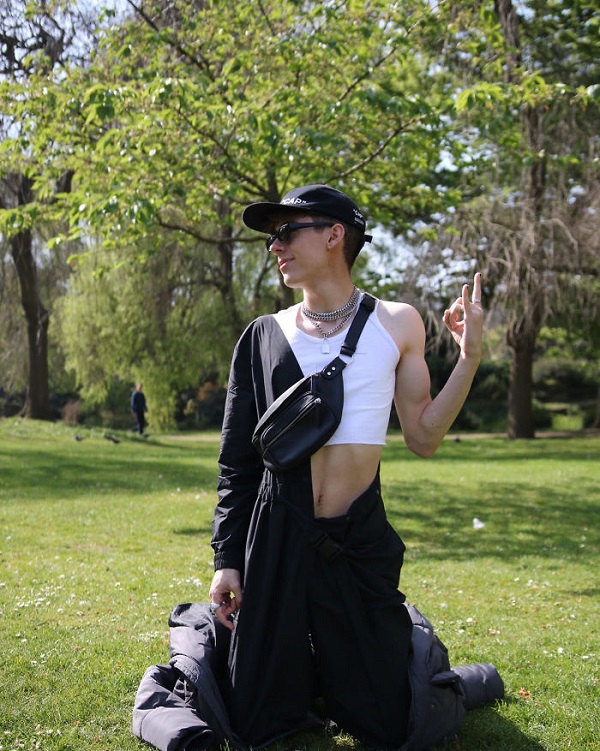 Additionally, Byron elaborated:
"We've just shot some "pool photos" too, I say pool photos but we were just sat by the bin."
He sat in a Starbucks with a friend and pretended that he was at the airport on his way to the Coachella. He and his friend also exchanged pounds into dollars to make it feel very real. They took some pictures in the outdoors in a field near Byron's house to look like the real festival. Byron wrote:
"We've just bought a watermelon but we had to buy the whole thing. We got ripped off to and had to pay £7 for the thing. This is going to be my dinner now."
Also, read YouTuber Beau Alan Rogel arrested for speeding at 180 mph while live-streaming and illegal possession of weapons!
The impact of Byron Denton's fake post
And with all these fake plantings on his social media, Byron managed to get more likes than usual. It looks like people like it when others are living their best lives. Also, it means that people never check or suspect that something is wrong or amiss. They assume that what their favorite stars say is the utter truth and nothing else! But when such disclosures come to light, people are sure to be enlightened and think twice before clicking the like button, we hope!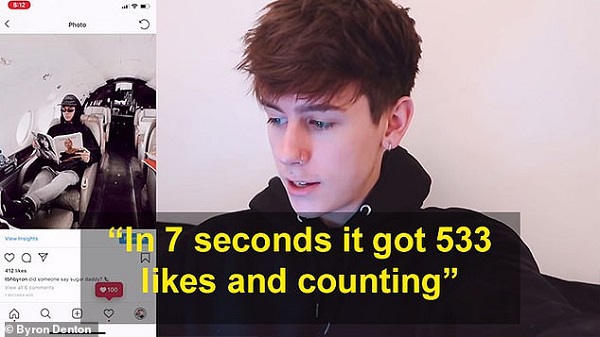 Some people were smart and came to know that Byron was faking when he was spotted at the Shawn Mendes concert at the time when he was supposed to be far away from London as per his Instagram posts.
Source: Metro UK