YouTuber Marina Joyce who was missing from her hometown of Harlingey in London since last nine days has been found!
Marina Joyce is an American YouTuber. But she has been missing since the past nine days and nobody has her whereabouts. The charity Missing People has released an appeal for her asking her to get in touch with them. And, the latest news is that the police have managed to find her!
An appeal for the missing YouTuber Marina Joyce
On 9 August 2019, at around 8 pm Missing People charity has put up an appeal online requesting YouTuber Marina Joyce to get in touch with them at the earliest. It has already been nine days now that the YouTuber has gone missing. She disappeared from her home town of Haringey in London on 31 July 2019.
Additionally, the local police of Haringey have also uploaded a similar appeal on their Twitter handle. It says:
"Can you help to find Marina Joyce, 22, missing from #Haringey?

'Last seen on 31Jul and reported missing to police on 7Aug. Call 101 and quote 19MIS031063 with any info.'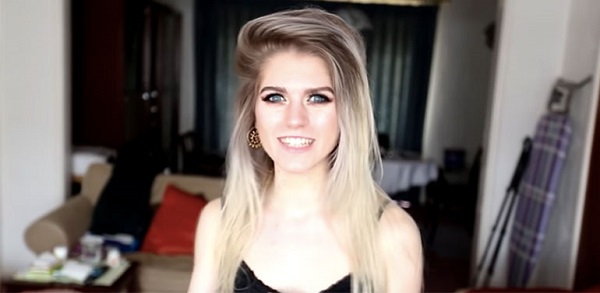 A spokesperson for the Met Police revealed to Metro UK:
'Marina Joyce, 22, was reported missing to police on Wednesday, 7 August. It was reported she was last seen on 31 July.

'Enquiries are underway to try and locate her. Anyone with information is asked to call police in the North Area Command Unit on 101 and quote ref: 19MIS031063.'
The police are putting in their best to trace the missing YouTuber.
Marina Joyce and her career and fame
Marina, 22 started her YouTube channel. She began uploading beauty videos on it and these gave her fame. Marina has around 2 million followers on her channel. She had uploaded her last video on 21 June 2019. Besides this, Marina had also mentioned that she will upload a new video in one week but nothing came up after that.
Marina Joyce and her conspiracy theories
Marina Joyce has been involved in numerous fake conspiracy theories. In 2016, she had uploaded a video and in that showed her bruised arms and in the video she whispered:
"Help me."
Naturally, her fans were worried and panicked for her. Soon after, a #SaveMarinaJoyce campaign started on Twitter in the UK as well as the USA in order to get help for her. But later it came out that she is okay. And later the Enfield Police also tweeted about her safety and well-being.
After many weeks of this incident, Marina asked her fans to call her Goddess Marina. She stated that will be building a temple and a shrine and she would be the 'God of the Shrine'. At this shrine, she said she planned to draw, meditate, and get extreme spiritual help and guidance for people.
Marina also said that she is in the hold of a couple of secrets about the After Life. She said that she can still talk to people after their death.
Also, read The whirlwind relationship! YouTubers Tana Mongeau and Jake Paul who began dating two months ago are getting married!
News from her boyfriend Brandon Mehmed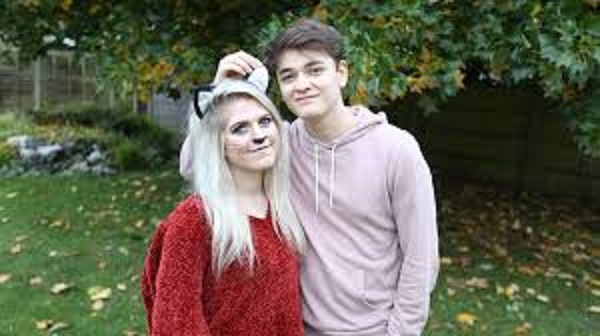 Her boyfriend Brandon Mehmed tweeted that Marina is safe and well and has been found by the police. He wrote:
"Everything is being dealt with in a professional manner. Please don't worry about her as she is safe and well (you have my word for that)."
He added that the police found her but did not divulge any more details. The police have also confirmed on this news. Marina is said to be suffering from depression.
Source: Metro UK, CNN