Another YouTuber got robbed! Makeup artist Nikkie Tutorials and fiance robbed at Gunpoint. What is her net worth?
YouTuber Nikkie de Jager aka Nikkie Tutorials and her fiance Dylan Drossaers were robbed at gunpoint in their Netherlands home. She shared the sad news through her Instagram. She wrote,
"Earlier today, one of my biggest nightmares became reality when we got robbed under gunpoint at our own home. Dylan and myself got attacked but physically we're okay. Mentally it's a whole other story."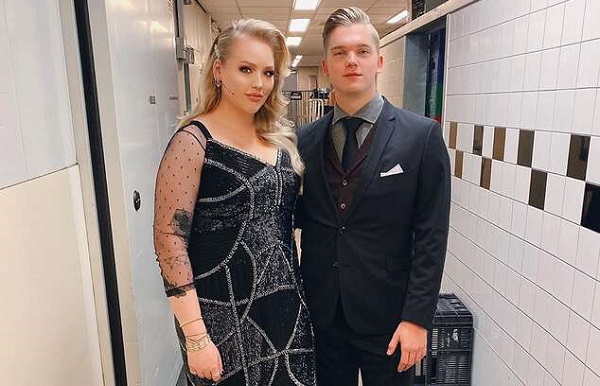 Similarly, she added,
"I'm writing this message for now to let you know that we are 'okay' and safe. Thank you for understanding as I take the next couple of days to myself."
Jager has not disclosed what was taken from them. But currently, they are in a safe place. A day before Nikkie's post, East-Brabant police tweeted that a robbery had occurred in Uden. It is close to where Nikkie and her fiance live. As per the police department, there were at least three suspects. They fled in a beige car towards the A50 motorway and one of the residents suffered some injuries.
But the police report does not clear whether who was actually injured. Currently, the YouTuber and her fiance are taking time off to heal from the terrifying incident.
Also read Insight on the happily married life of Juanita Dorricott and Bob Seger! Know about their net worth, house robbed, biography
Supporting fiance and coming out as a transgender
Nikkie de Jager engaged to her boyfriend Dylan Drossaers during a romantic trip to Italy in August 2019. She shared the happy news through her Instagram post of hugging each other.
She captioned it,
 "YES. YES. YES. YES. YES. YES. YES. YES. YES. YES. YES. YES. YES"
On 14th January 2020, Nikkie decided to open up about the part of her life. She uploaded a video I'm Coming Out which has 35 million views. On the 17 minutes long video she shared about her being a transgender.
Also, Nikkie was blackmailed for not sharing about her being transgender to the world. She started the video by thanking her mother who has been with her since day one. Her mother supported her and always accepted her.
Jager said,
"Because I know people are going to ask: Yes, I got fully transitioned by the time I was 14. I got my hormones because I'm a tall bitch. And I kept on growing and they were like, 'Let's tone that down.'"
She added,
"I got growth stoppers because I was supposed to be a whole lot taller than I already am today. So, they stopped my growth. And they gave me hormones. And by the time I was 19, I fully transitioned. I transitioned while on YouTube."
Nikkie said that her fiance is a very strong and inspiring human being who has chose to stay with her and love her more even after knowing that she is a transgender. Many people supported Nikkie for coming out and she felt very happy for the support she received.
How much is Nikkie Tutorials' net worth?
Nikkie Tutorials is a makeup artist and beauty vlogger who has more than 13.5 million subscribers on her YouTube channel. The estimated net worth of Nikkie is $6 million. It is said that she makes more than $1 million a year from her YouTube channel. She first uploaded her YouTube video in the year 2008.
A decade ago her net worth was $175k. She makes money from her YouTube advertisements. Similarly, she has worked with celebrities like Kim Kardashian, Drew Barrymore, and Lady Gaga. Also, she has collaborated with brands like Too Faced, Morphe, Maybelline and Ofra, and many more.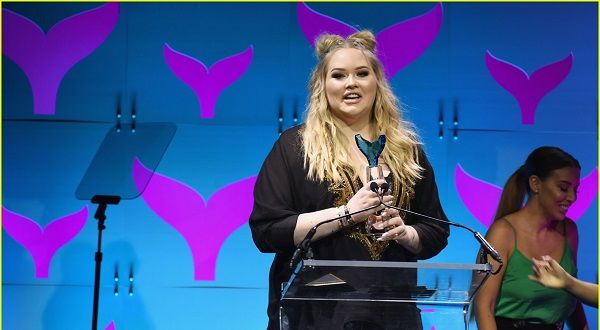 Likewise, some of her popular videos are The Power of MAKEUP!, I'm Coming Out, Full Face Using Only Kids Makeup Challenge, How I Did My Makeup In High School Challenge and more.
Nikkie won the 9th Annual Shorty Award in the year 2017 for YouTube Guru. Also, she won a Teen Choice Award in the year 2017 for Choice Web Star: Fashion/ Beauty.
Also read Insight on the happily married life of Greg Covey and Wendi McLendon! Know about Covey's father's demise, net worth, social media, biography
Short bio on Nikkie Tutorials
Nikkie De Jager is a Dutch YouTuber, beauty vlogger, makeup artist and she gained fame in 2015 via YouTube and has inspired people to show their faces with and without make-up. Read more bio…