YouTuber SSSniperWolf has a luxurious house! Know about her boyfriend, arrests, net worth
Two weeks ago, SSSniperWolf uploaded a video on her main channel. it was her new house tour. She showed the audience her new house in LA. Her videos get millions of views. Similarly, the house tour kicks off with a look at SniperWolf's front door, a massive glass panel that swings on a hinge found in the middle of the door, which Lia claims is "the same as Kylie Jenner's."
Her house is all white with glass walls. She has a massive television set, a huge sofa, and easy access to the luxurious kitchenette complete with a massive fridge stocked full of drinks. There is no handle on any furniture, they open with a push. But she did not reveal the price of her property.
Why was SSSniperwolf arrested?
In the year 2013, there was a rumor that she has been arrested for armed robbery and there is a picture of her mugshot on the Internet. But she cleared out the rumor. Again in August 2016, she and her boyfriend Sausage was arrested. She was outside of her house and she was shouting at her boyfriend because they had a fight. Her neighbors called the cops.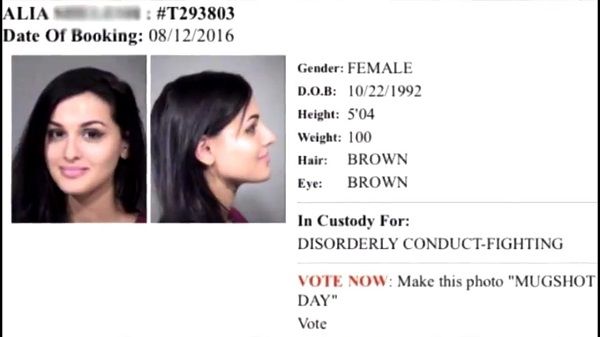 The reason for their fight was because her boyfriend decided to use a strange girl's pic as his phone background picture. She spent more than 24 hours on the jail. She made a video explaining her terrible experience in jail.
Also read The whirlwind relationship! YouTubers Tana Mongeau and Jake Paul who began dating two months ago are getting married!
Had SSSniperWolf signed for porn?
She was accused of signing porn as she contacted Pornhub via Twitter. But there are some videos of her uploaded in the Pornhub mentioning her name. She made a video to clear the rumor and said that she only contacted porn site to notify them that people were uploading her videos.
Further, she said that she will never do any porn videos.
Who is SSSniperWolf dating?
SSSniperWolf is in a relationship with Evan Sausage. He was also a YouTuber. They started communicating and involved in a relationship. Similarly, they bought a house together. Their relationship was not going well. They broke up with each other a couple of times. However, they ended up getting together in a week. Once she said in a video that he blocked her from every social media and went to Vegas.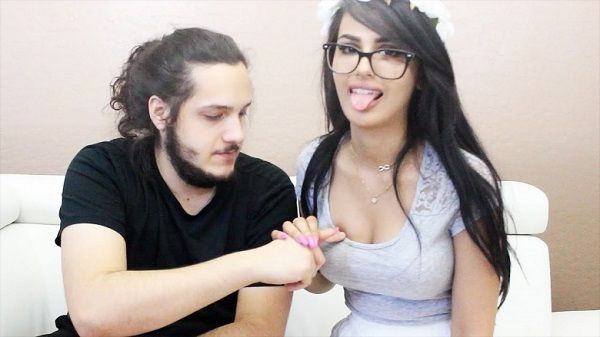 At that time he was out of contact but they got up together. Her boyfriend is always criticized for leaving a beautiful girlfriend like her. Similarly, once she was doing a video on Omegle when they broke up. She found his account and they started talking there. There are rumor that they have are not in a relationship but they film videos together and they are still together.
SSSniperWolf life and YouTube channel
Born as Alia "Lia" Shelesh, SSSniperWolf was born in 22nd October 1992 in England.  She has not revealed the name of her parents. Similarly, it is known that she has two younger brothers and a younger sister. Her sister has recently started her own YouTube channel with the name "Ranya Lasagna". She has around 53k subscribers.
Talking about her education, she attended a local community college but transferred to a University to study pharmacist. But she switched to nursing. She started her YouTube channel in the year 2013 with the username of her game character Sniper Wolf. There she started uploading gaming videos. At present, she has around 16 million subscribers.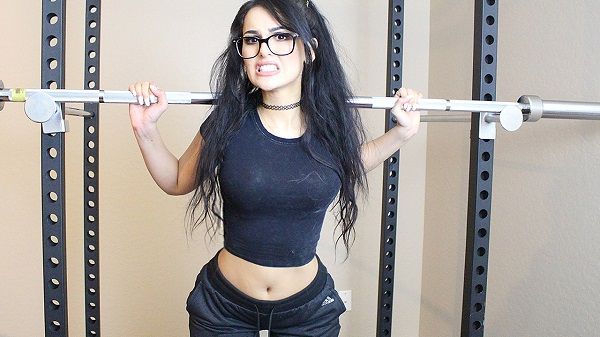 Similarly, her second channel Little Lia has 1.5 million subscribers. She uploads video regularly on her main channel and frequently on her second channel. Her estimated net worth is $2 million.
Also read Is Lindsay Ellis married? YouTuber Lindsay Ellis nominated for a Hugo Award for Hobbit Duology!
Short bio on SSSniperWolf
SSSniperWolf is an American YouTube celebrity. She specializes in Call of Duty gameplay videos as well as anime and video game character cosplays. Currently, she has more than 15 million subscribers on her YouTube channel. See more…
Source: dexerto, YouTube