YouTuber Tana Mongeau is engaged to Bella Thorne! Read about her polyamorous relationship!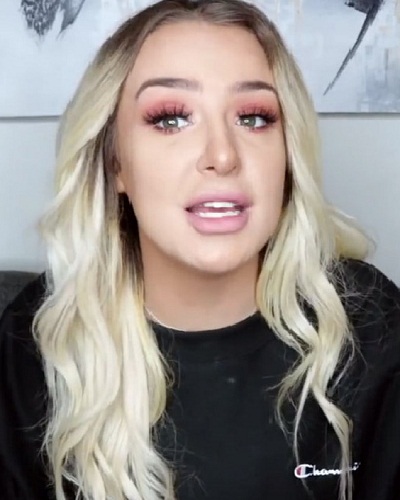 The latest from the camp of controversial YouTuber Tana Mongeau is that her same-sex partner Bella Thorne has proposed to her and she has accepted the proposal.
Tana Mongeau and her recent Instagram post on her engagement
Tana Mongeau has reached out to her fans via her Instagram story in which she has uploaded a picture of her hand with three rings. The one on her ring finger has the word "Fuck" written on it and is done with small white stones. On the picture is written:
"@bellathorne proposed… I said yes"
EXCUSE ME THIS BETTER BE REAL BECAUSE I LOVE TELLA @tanamongeau @bellathorne pic.twitter.com/qxJplAkliG

— saya? (@vibingrandes) January 8, 2019
Fans were shocked and did not believe it. But later, she retweeted the Instagram story image. This seemed to confirm that the whole thing was not a joke. But fans were confused as well.
The confusion of the fans of Tana Mongeau
Fans had mixed feelings about the post of Tana Mongeau. They were happy, confused, and also skeptical. The confusion arose since Tana Mongeau had recently posted that she wants to remain free for some time.
She has released a video in which she said that she did not want to commit herself to anything serious now. She was, also in a happy relationship with Brad Sousa and it was going fine on that front.
Then why this sudden engagement with Bella Thorne? People had no answers to the queries cropping in their minds about Bella Thorne and Tana Mongeau whom they lovingly call Tella.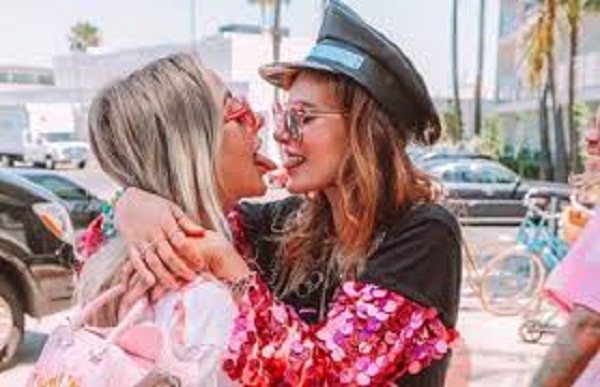 The comments from the fans
Her fans decided to put their feelings and confusion into words and commented on her Instagram post. One wrote:
"EXCUSE ME THIS BETTER BE REAL BECAUSE I LOVE TELLA @tanamongeau @bellathorne"
Another of her fan said:
"THE MOST POWERFUL COUPLE THERE IS. HOLY SHIT."
A third commented:
"WE NEED ANSWERS !!"
One of the social media users expressed:
"Fuck. Mongoose retweeted"
Tana Mongeau and her relationships and sexuality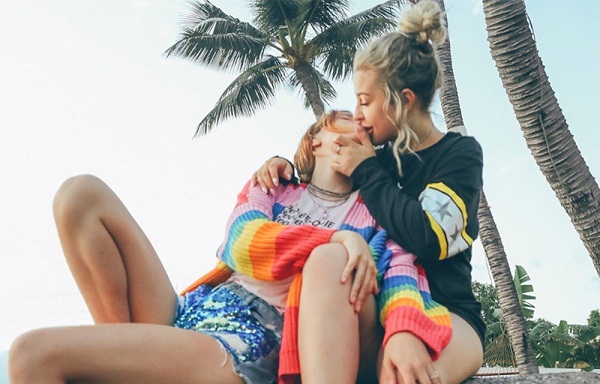 Tana has been candid and open about her relationships and sexuality. She and Bella Thorne had been seen kissing each other. She has talked about her polyamorous relationship and said in her post:
"'I just love who I want to love, If you want to call that pansexuality, you can call me pansexual."
Tana continued:
"I think people need like a box to put people in to feel OK but I'm just not like that. I don't need a box, I don't give a fuck [and] I'm just me."

"I'm going to love who I want to love and I'm going to do what I want to do and I don't give a fuck who doesn't like it."
"If people can't accept that, then that's on them."
Tana had gushed over Bella and said:
"'She is the most open, honest, creative, raw, self-aware person."
It is known that when Tana started dating Bella, she was also dating rapper Mod Sun whose real name is Derek Smith. Tana says:
"Being in that relationship taught me so much about myself and polyamory and openness."
Tana is dating both now: Bella as well as Brad. About Brad she said:
"'It's still very, very new, I'm in this new thing with this awesome person. He's so sweet and he makes me feel those childish butterflies."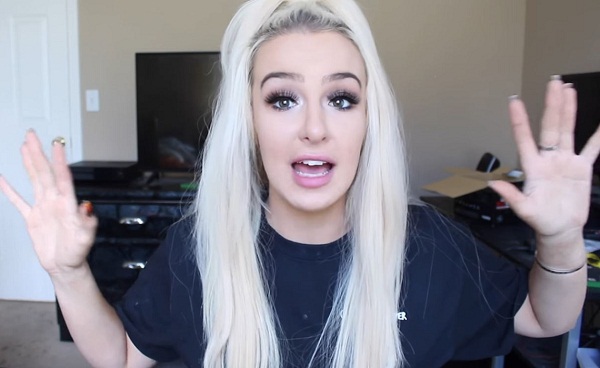 Short Bio on Tana Mongeau
Tana Mongeau is an American YouTube celebrity. She makes videos discussing strange instances from her personal life. Additionally, she is also famous for her Story Time and rant videos. Currently, she has more than 2.5M subscribers on YouTube. More Bio…
Source: Mirror UK, gaystarnews