Youtubers Jake Paul and Alissa Violet are over!! Took the Break-Up to Twitter and It is MESSY!!!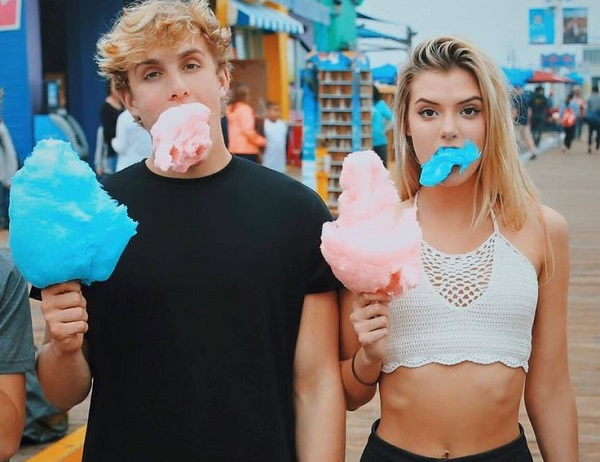 In the 21st century, Youtube star has become more famous than Hollywood celebs now. The youtube sensation Jake Paul and Alissa Violet who have been on the same platform for years and able to attract many views and subscribers are now over.
The relation of Jake and Alissa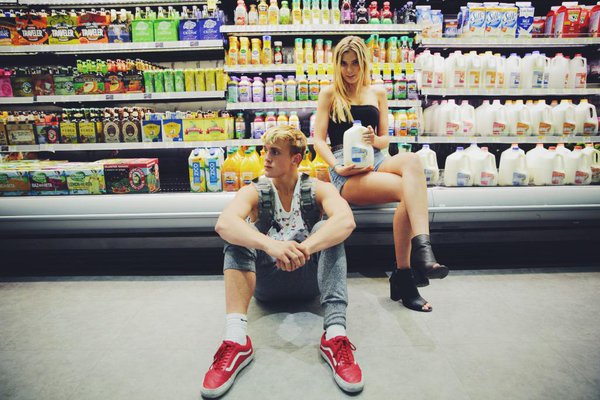 Jake and Alissa used to collaborate the videos. They gained some major online fame as Jalissa and worked together with other famous YouTubers under the group name Team 10. Rumors swirled that the two have been more than just co-collaborators, but neither Jake nor Alissa had ever confirmed that they were, in fact, dating.
That question, however, has officially been answered. Not only did we learn that these two have been romantically involved in some way or another, but we also learned that they are calling whatever it is that they are absolutely OVER and it's messy.
The Messy Breakup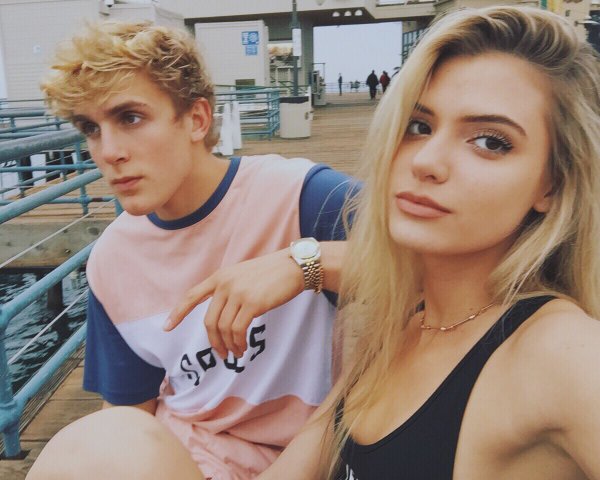 Now it seems that the two has officially called it off by bringing the show to Twitter. Violet and Brooks reportedly stopped following each other on social media.
In the deleted video, Jake explained that he and Alissa were having serious issues and that he's been asking her to move out of his house for quite some time, very openly revealing that she had hurt his feelings, before revealing on Twitter that she had cheated on him, saying QUOTE,
"she cheated on me with someone that was very close to me… which is why it hurts so bad."
But Alissa had a totally different story and in the midst of it all, she took to snap to share her thoughts.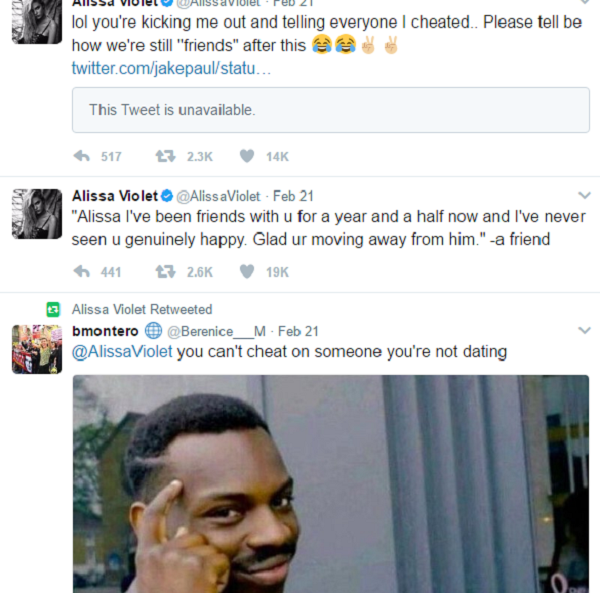 Violet said that they were never in a true relationship and she also accused him of removing her from the house where they were living together. She shares the room with Jake and other social media stars — Neels Visser, Alex Lange, AJ Mitchell, and twins Lucas and Marcus Dobre — since August 2016. She also said Paul changed the lock on the door to her room,
"Basically, Jake's kicking me out. He didn't wanna wait for me to get my apartment, which I' getting in a couple of days. So he's thrown my stuff downstairs,"
Violet said, in a Snapchat video last month, adding she would no longer collaborate with Paul to make videos,
"Apparently I don't live in here anymore. My stuff's like gone."
For which, Paul posted a video blog as a reply to her accusations. He called the entire situation with Violet's "petty stuff" and accused Violet of spreading "vicious" lies about him. He also clarified that the house was not hers and she was "technically" not staying there. According to Paul, she "hurt" his feelings.
Alissa has also been extremely aggressive on her social media handle, Twitter and defended herself after Jake accused her of cheating. She wrote,
"I did not cheat. Jalissa was never real. Jake had girl after girl over every other night. Then he would try and be cute with me the next morning and expect me to be ok with it."

"I did not cheat. Jalissa was never real. Jake had girl after girl over every other night. Then he would try and be cute with me the next morning and expect me to be ok with it."
Alissa went on to say,
"He would tell me he loved me then hook up with a girl in front of me that same day."
After her tweets, Jake deleted his previous tweets accusing Alissa of cheating, and instead tweeted a sweet message saying,
"I think she is super talented and means well deep down, however, I can't have her in my space after having my heart broken. We will work it out."
In reply Violet immediately replied,
"He thinks I'm super talented? We will work it out… Why would you have my lock changed and hire a moving company, move all my stuff and personal belongings without me even knowing about it? Why would you continue to lie and say that I cheated? Are you kidding? We weren't even dating and is it ok for you to bring the girls while I am in other room crying"
Short bio of Jake Paul
Jake paul is an American actor and internet personality who rose to internet fame on the now-defunct video application Vine. Paul portrays Dirk on the Disney Channel comedy series Bizaardvark. More bio…
Short bio of Alissa Violet
Alissa Violet is an American model and Instagram who is immensely popular for her work as a Viner who collaborates on videos with Logan Paul, Jake Paul, George Janko & many others and has 375,000 followers on her Vine Channel along with over 3.3 million followers on Instagram. More bio…