Are YouTubers Kian Lawley and Jc Caylen dating? Get the answer here!
There are many YouTubers who join together and make videos. Kian Lawley and Jc Caylen is one such pair who has been uploading videos on their channel called KianAndJc since the last five years. People are now speculating whether there is more than friendship between the duo. Are they dating?
Kian Lawley and Jc Caylen and their videos
The YouTuber duo Kian Lawley and Jc Caylen have been creating videos together since 2014. People enjoy watching their videos on their channel KianAndJc. Their channel is extremely successful and they have now over 3.6 million fans on it.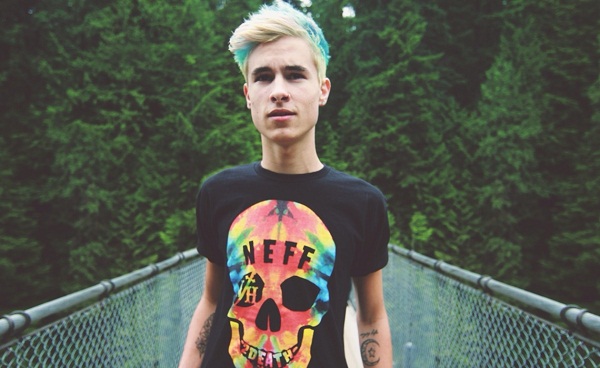 They are working and living together and it looks like there is a great bromance between them. But of late, people are thinking about something else. His followers have begun wondering whether their relationship is more than a brotherly friendship. Are the two in a romantic relationship? Are the two in a relationship?
Kian Lawley and Jc Caylen – their love lives
The subscribers of the YouTube channel KianAndJc are now beginning to think on a new line. They are wondering whether Kian and Jc are in love with each other. Ate they a couple? Are they a same-sex couple?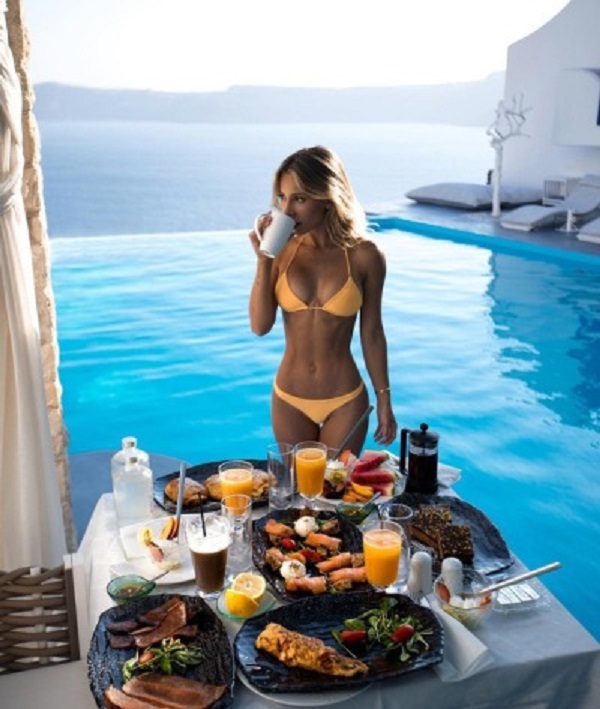 But if we look into their relationship status closely, we see that both of them are actually not single. They are both in a relationship with different persons. Kian is dating the Instagram model Ayla Woodruff. But neither Ayla nor Kian has photos of each other uploaded on their social media accounts. Around two months back, Kian had uploaded a picture of a baby boy on his Instagram. Kian had written below the snap of him with the baby boy:
"From [your] big smile that contains no teeth (as of yet) to the birthmark on [your] leg, I will protect every inch of [you] for the rest of my life,"
His fans wrote excited and thought that it is his baby. But Kian was quick to correct them. He revealed that the baby boy was actually his nephew Hudson whom Kian adores a lot. Hence he posted his picture on his social media.
Kian had further continued in the post:
"I promise to be the coolest uncle ever. Anytime [you] need something or just wanna get away from [your] mom, let me know & I'll get [you] outta there. At my house, we can watch TV way past our bedtimes, drink soda till our teeth hurt, & eat as much pizza as the place will deliver."
So what about Jc Caylen?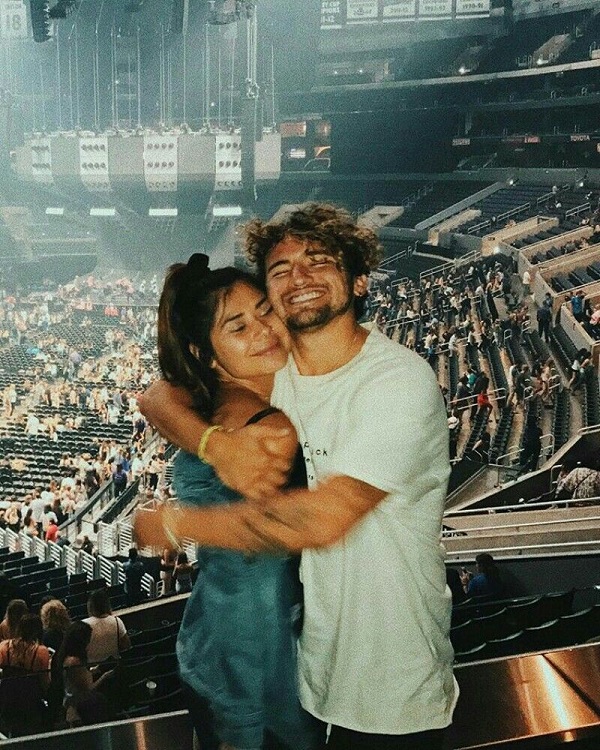 Jc Caylen, 26 is in relationship with stylist Chelsey Amaro since December 2017. The couple has posted pictures of them together on their social media. They wish each other on their birthday and exchange romantic words for each other. On Chelsey's 23rd birthday, JC Caylen had written:
"Happy birthday to my best friend in the entire universe. To many more adventures together, bebé, being with you excites me."
Kian Lawley and Jc Caylen – the great chemistry
Kian and JC have great chemistry between them. That is the reason that made people suspicious of their relationship. In 2015, Kian had said:
"We have always made videos separately, and when we started making them together they blew up,"

"I'm thinking it's because of our outrageous personalities and crazy ideas."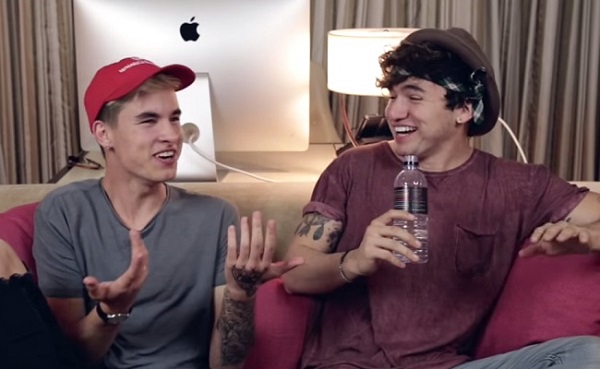 Jc Caylen had said:
"The chemistry is there! We're always making each other laugh so we bring that to the videos. We just act like our goofy selves and it clicks! Plus, who wouldn't wanna run a channel with your best friend!"
Short Bio on Kian Lawley
Kian Lawley is an American Social media sensation who is immensely popular being a famous Twitter, Vine, and YouTube star with a lot of fan following. He is also known for being a former member of the 'our2ndlife' channel on YouTube. More Bio…
Source: Distractify