Why Famous YouTubers Maddie Joy And Elijah Wireman Are Moving The House? Also Read Their Relationship Timeline!
Elijah Wireman and Maddie Joy are one of the famous YouTube couples with almost 2 million subscribers on their channel. They started their career together on the social media platform back in 2016.
The couple has documented their journey together on their channel. The two update most of the thing that goes on their life with their viewers.
A few days back, they uploaded a video titled 'Why we're moving' explaining the reason for moving their house.
Why Maddie and Elijah are moving the house?
The YouTube couple who are posting their love life on the internet since 2016, revealed they are moving their house. The place they are currently leaving is the first house they owned together.
On July 15, 2020, they uploaded a video revealing and explaining the reason for leaving their current place. They moved just a year back on the place they just left.
Furthermore, in the video, they explained why they decided to move out after having their house in the capital of Ohio. Additionally, they added the place lived did not have a camera around there.
Their car got broke into few months back which was very scary for them. Moving on, in the video, they explained they noticed someone walking back and forth in front of the window. They also noticed the man starting inside the house which scared them.
However, they decided not to make a video immediately as they were not sure of the person was someone who knew them and wanted attention. Both Maddie and Elijah noticed the man looking inside their apartment a couple of times.
After the incident, they decided to move out of their place. They have not revealed where they are moving, however, they announced they are leaving their current place.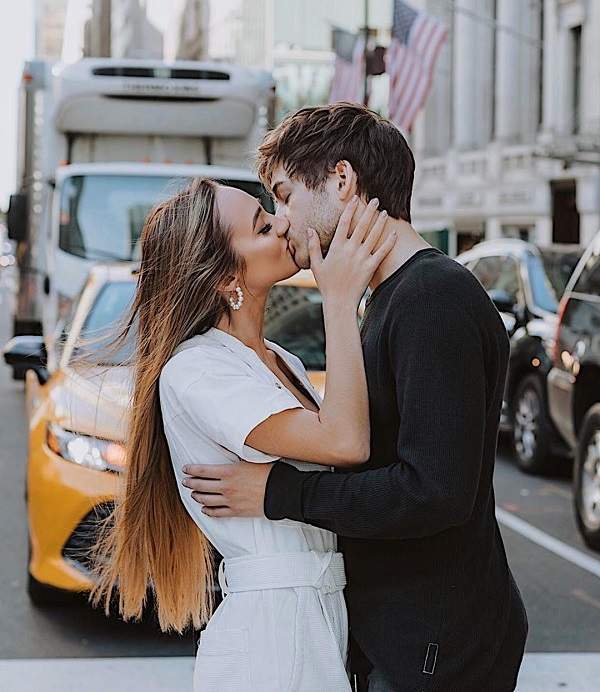 Relationship Timeline of Maddie Joy and Elijah Wireman
After a short period of starting to date, Maddie and Elijah started their couple channel on YouTube. They are together for four years now and has shared many moments together on their channel.
The duo also does collab with other YouTube couples. Maddie and Elijah grew as a couple on the platform and now they also have their personal channel where they show their individual sides.
On their couple channel, they share various types of videos like surprising each other, pranks, Q & A, challenges, and many more.
They also documented some special moments like moving to a house together, buying their first house, and having a dog together.
Maddie and Elijah also have their own merch line where they sell their merch to their fans and followers. People seem to like this couple together and also support their channel.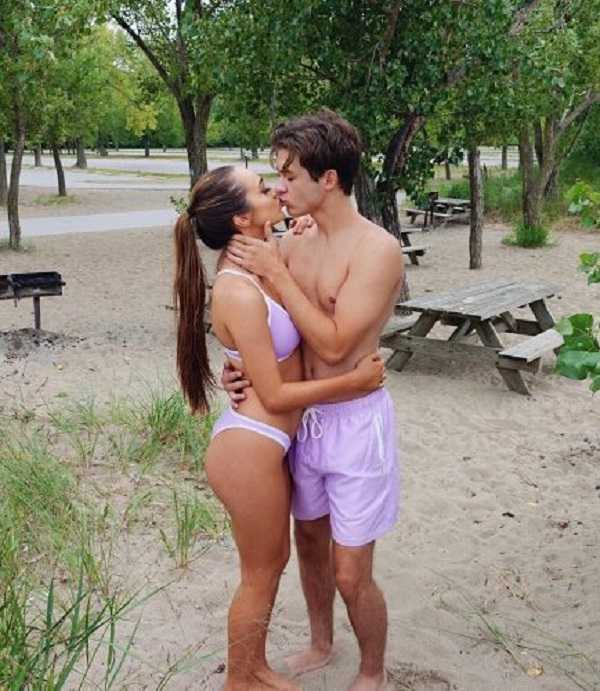 You may also read- Princess Andre makes a comment about her parents' divorce on her YouTube video!
More About Elijah Wireman
Elijah Wireman is a YouTube star, Instagrammer, and social media personality. He is widely famous from his Youtube channel with his girlfriend Maddie Joy "Maddie and Elijah". Wireman started his YouTube career with his girlfriend back on June 19, 2016. See more bio…
You may also read- Few Facts You Didn't Know About The YouTube Famous Twins 'The Stokes Twins!