How was it like for Zac Clark to win the show and steal Tayshia Adams's heart? 5 must-know facts on Zac Clark!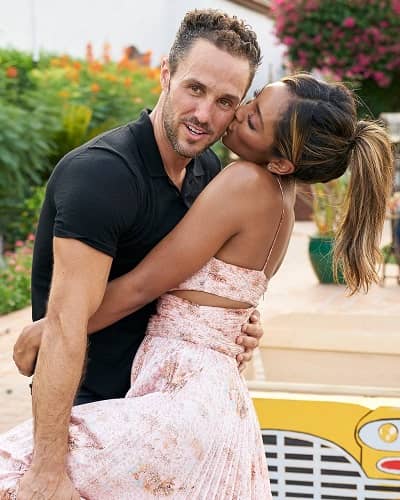 The Bachelorette season 16 is won by Zac Clark after winning the heart of Tayshia Adams. After Tayshia replaced Clara Crawley, Zac started opening up to her.
When they went on a one-on-one date, he revealed his journey to sobriety. They were able to connect more due to his honesty.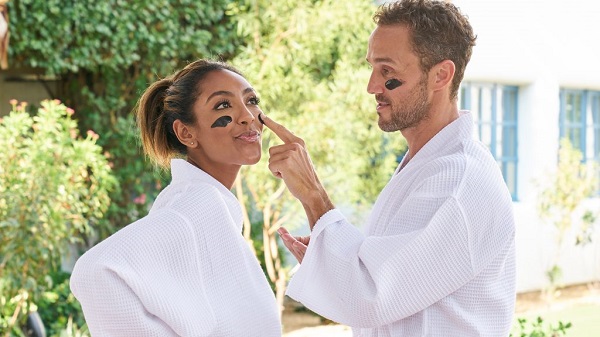 On the 21st December 2020 episode, they expressed feelings for each other. They are said to be together and are still engaged.
Even though they live in different parts, they made their relationship work during the pandemic. In December 2020, Tayshia was spotted wearing diamonds while drinking coffee.
As per Reality Steve,
"As for where they stand now, that's anybody's guess. Some people have told me they aren't together, some have told me they still are but it's not that solid, and some have said it's never gonna last. She's a SoCal girl who wants to be an influencer. He runs a sober living facility in NY. So that's where we stand at this point."
Also read Keshia Knight Pulliam and Brad James are officially engaged! Know about their relationship and the net worth of Keshia
5 must-know facts about Zac Clark
1) Zac Clark origin:
Zac Clark was born on 16th January 1984 and is from Haddonfield, New Jersey. He is 36 years old at old. He has a sister named Kat Cannici who sent in an application for the show as a joke.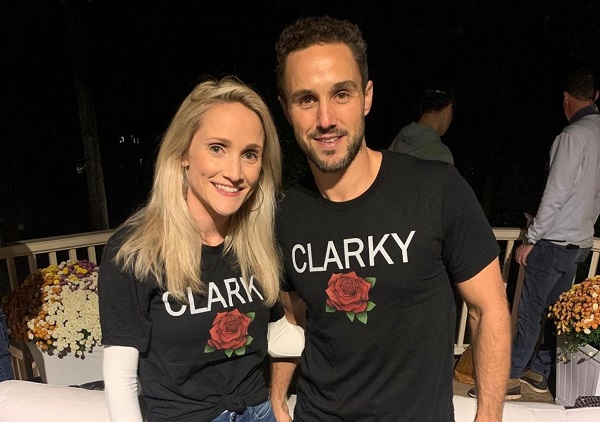 2) Philadelphia Sports Fan:
Zac is a Philadelphia sports fan. When he was in college, he used to play baseball and wanted to pursue a career in sports. As per his ABC profile,
"He loves Philadelphia sports and dreams of sharing a Philly Cheesesteak with his future wife while watching the Eagles win a Super Bowl."
His family also loves sports and he shared a couple of pictures of his family on Instagram after the Eagles won the Superbowl. His family posed with the Vince Lombardi Trophy.
3) History with drug addiction:
Zac Clark has a terrible history of drug addiction. He started using alcohol when he was a kid. When he was in college he took prescription medications like Adderall, morphine, and their powerful prescribed drugs after a brain tumor removal, culminating in a voluntary removal of his gall bladder to get more prescriptions.
Similarly, he was arrested for possession of crack cocaine and driving while intoxicated. He was sent for treatment in the treatment center and he spent almost 4.5 months. Zac was struggling in the treatment center. His willpower and determination won the battle against his addiction.
His family was with him during his battle with drug addiction. Now Clark is sober and is helping people to fight their addiction.
Also, read 4 interesting facts on Brandon Frankel! Know about his age, fiance Gabourey Sidibe, and more…
4) Ex-wife of Zac Clark:
Zac Clark and Jennifer Stanley-George were married for a while but their marriage ended due to Zac's addiction. Jennifer does not have hard feelings for Tayshia and Zac. She hopes that Tayshia chooses Zac.
5) Social Media:
Zac Clark has around 214k followers on his Instagram account. He first made a post on 29th December 2013. He makes posts with his family and friends. Likewise, he and his ran a marathon and he had posted pictures of it. He also has a Twitter account.
Short bio on Tayshia Adams
Tashia Adams is an American Reality Television Personality. Furthermore, Tayshia Adams is also a Phlebotomist, Fitness Instructor, and Instagram Star.
She is famous for her appearance as a contestant on season 23 of The Bachelorette in 2019, where she was among the final two contestants. Read more bio…