The downfall of Zac Efron and Vanessa Valladares' relationship!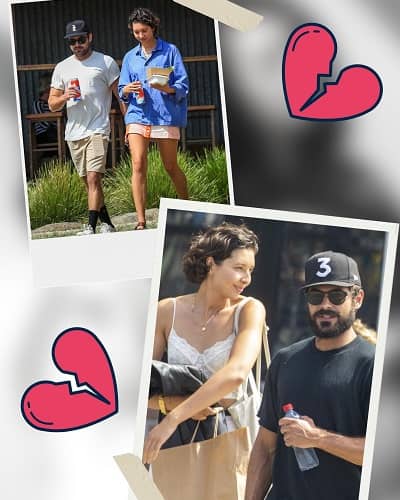 Zac Efron has broken up with girlfriend Vanessa Valladares?
They met at the Byron Bay General Store & Cafe where she was working
Was her signing on the show Bryon Baes reason for their breakup? Find out!!!
---
Is Zac Efron down to earth when it comes to his love life?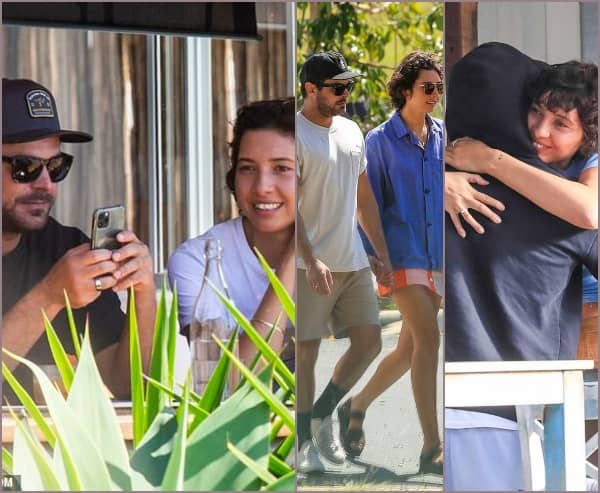 Zac Efron met Vanessa Valladares at the Byron Bay General Store & Cafe in June 2020 where she was a waitress. They hit it off quickly and she started spending time at his house. But their relationship took a drastic turn in April 2021 and now break-up news of their hot couple is all over.
The Australian beauty Vanessa could not save their relationship of ten months. Sources claim that Vanessa was sent back home to Byron Bay earlier in April. Vanessa was set to star in the controversial reality show Byron Baes. The source revealed,
"He's a very good person who wanted a genuine, normal, down-to-earth partner. Zac sent her home from the set last week. There still may have been a chance. 'I'm sure the final nail in the coffin was him seeing the story of her being possibly on Byron Baes and the claims that he was helping her get on it."
Also read Vanessa Valladares and Zac Efron on a date night! How did they meet?
More on the split of Zac Efron
When he found out about her starring in the show, he felt bad about it. His good friend Kyle Sandilands has confirmed the split saying that their break-up is not recent news. They had a drama-less breakup that came out just recently. Efron and Valladares are yet to give a statement on their split. However, it is not the first time their breakup news has come out.
Back in November 2020, there were rumors of their breakup. But the news came out to be fake so fans are hoping it to be just a tittle-tattle.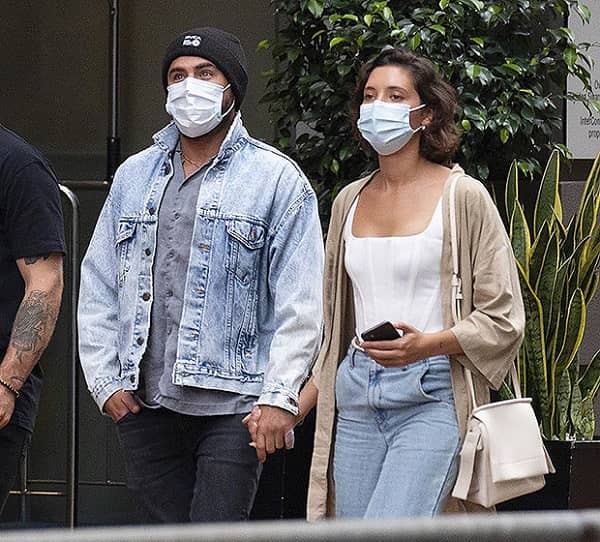 Also read Who Is Vanessa Valladares? Zac Celebrated His 33rd Birthday With His Girlfriend!
Zac Efron and his previous linkups and relationships
American actor Zac Efron and dated Olympian swimmer Sarah Bro in March 2019.
Zac Efron has been linked with multiple women in the past. He also had some serious affairs in the past. Prior to this new dating, Zac was with model Sami Miro for 2.5 years until they called it quits in April 2016. Additionally, Zac was linked with his co-star on Baywatch Alexandra Daddario. He was in a relationship with Michelle Rodriguez from June to August 2014. In 2012 and 2013, he was seen on a few dates with Lily Collins, 29.
His longest relationship was before this when he was said to be dating Vanessa Hudgens from 2007 to 2010. Vanessa and Zac had met during the shoot of High School Musical and stuck together as they gained fame with the series. Vanessa had said in 2011:
"The relationship kept me grounded, and because I was with someone who knew me so well, I didn't need to try to be someone I'm not … Long-distance relationships are hard no matter what. When you don't have face-to-face time, it's just different. Having an iPhone helped, but it just wasn't the same."
Zac had given some statements on his love life in a 2016 interview to Times UK. He had said:
"Dating is something I'll never be able to do. As in the dictionary definition of dating, because one way or another, I've impacted that person's life and they'll soon realize it."
Short bio on Vanessa Valladares
Vanessa Valladares is an Australian model and waitress. She is known for her romance with actor and singer, Zac Efron.
She is also active on Instagram with thousands of followers. Read more bio…