'No Bad Blood!' Zach Braff Dines with His Ex Florence Pugh's Family in NYC!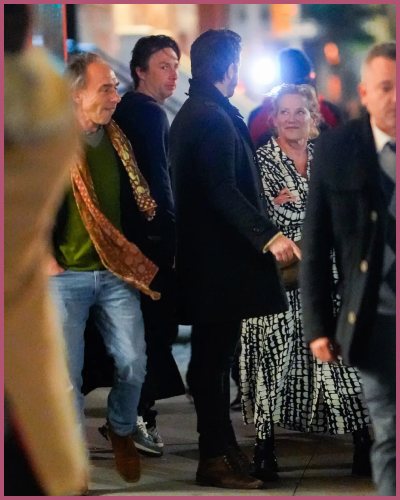 Zach Braff attended a dinner with his ex Florence Pugh's family in NYC.
The recent outing proved that there is no bad blood between him and Pugh's family.
Braff and Pugh are still on good terms after their split last year.
---
Zach Braff dines with Florence Pugh's family
Zach Braff is on great terms with his ex-girlfriend Florence Pugh's family and even grabbed dinner with them.
The actor and the actress's father, Clinton, her mother, Deborah, and her grandmother Pat had a fun dinner together at a restaurant in NYC.
Joining them for the outing was Cary Brothers who have a song featured in the Braff-directed A Good Person where Pugh is the lead actress.
The musician then gave Deborah a big hug before he and Braff bid goodbye to the relatives.
For the outing, Braff wore a comfortable chocolate brown peacoat outside a navy blue shirt. He paired the look with dark jeans and gray sneakers.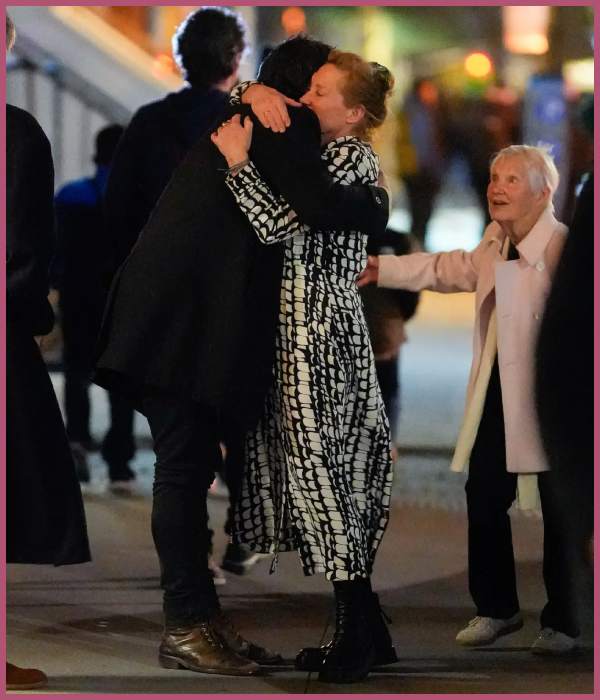 Brothers, on the other hand, wore a black trench coat and matching pants, a  sweater with geometric shapes on it, and brown shoes.
Despite ending their serious relationship, Braff, 47, and Pugh, 27, remain very good friends.
Earlier this month, the exes reunited at the premiere of their upcoming film with their arms around each other while posing for the cameras on the red carpet.
Since their private split last year, the Don't Worry Darling actress opened up about their amicable split in August 2022.
Also, Read 'Friendly Exes!' Florence Pugh Reunites with Ex-Zach Braff at 'A Good Person' Premiere!
Braff and Pugh remain friends after their split
Even after that, the former flames were seen getting playful on Instagram.
In January, on the occasion of Pugh's 27th birthday, Braff posted a sweet tribute calling the actress a legend.
The two first met through a mutual friend and hinted at their romance in April 2019 after stepping out together in public.
The couple who stayed together for three years quarantined together during the COVID-19 pandemic and even adopted a dog. They also did not shy away from publicly gushing over each other on birthdays and holidays.
But over the course of their relationship, Pugh and Braff also faced a lot of criticism for their huge age gap.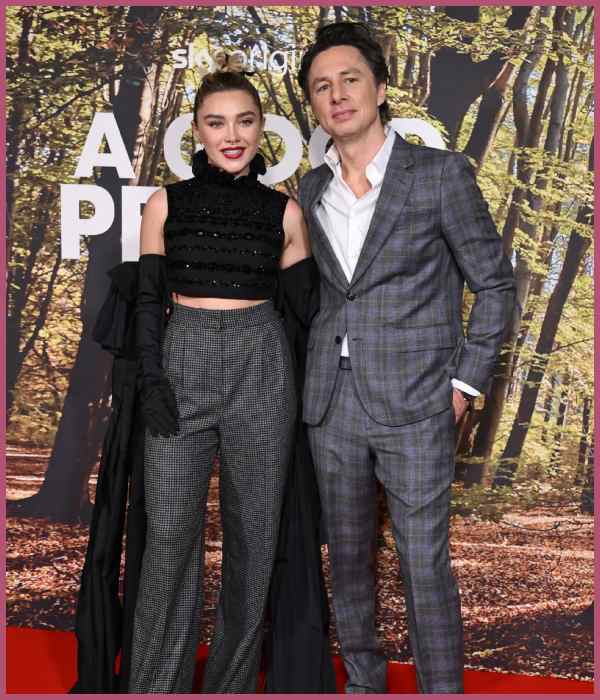 Florence also told Harper's Bazaar that one of  the reasons she and Braff tried to "do this separation without the world knowing" was because "it's been a relationship that everybody has an opinion on."
She explained,
"We just felt something like this would really do us the benefit of not having millions of people telling us how happy they are that we're not together,"
Earlier this year, the Midsommar actress talked to Vogue saying that fans were  not happy with their relationship  because they "imagined [her] with someone younger and someone in blockbusters."
On this year's Valentine's Day, Pugh was seen hanging out and holding hands with South London photographer Charlie Gooch.
Also, Read Olivia Wilde and Florence Pugh Avoid Each Other at the Pre-Oscar Party!