No Bad Blood! Zach Braff Wishes His Ex-Girlfriend Florence Pugh on her Birthday Five Months after Break Up!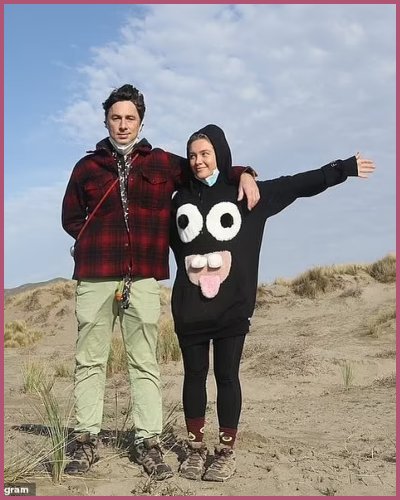 Zach Braff wished Florence Pugh with a simple yet kind message on her birthday.
The couple separated five months ago but remained friends since then.
Braff also shared a throwback black and white photo of the actress.
---
Zach Braff calls Florence Pugh a legend on her 27th birthday
Zac Braff is still not over Florence Pugh, it seems.
Despite announcing their split five months ago, Braff did not forget to wish the actress her a special day as she turned 27.
The 47-year-old actor posted a black and white photo of the Little Woman star sitting on the slope of Mount Lee in Los Angeles looking at the camera where the Hollywood sign is visible. She was enjoying the stunning view of Tinseltown behind her.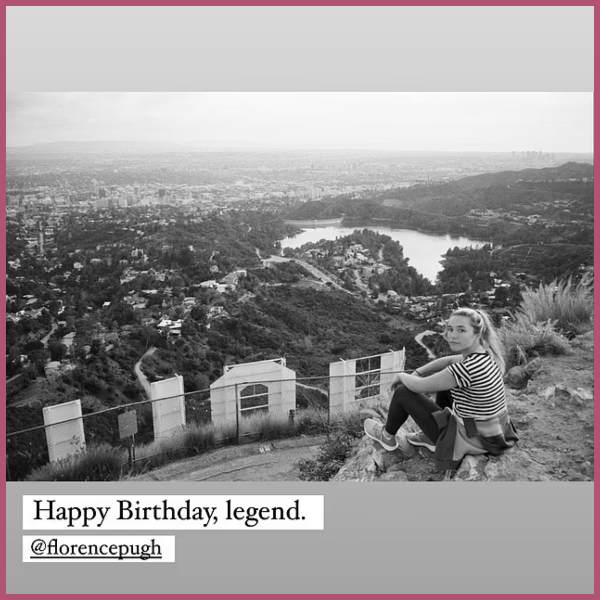 This is not the first time the Scrubs star showed public support for his ex. Just some weeks after their breakup, the two exchanged a flirty conversation on Pugh's Instagram post.
He also praised Pugh's performance in the 2022 movie The Wonder. He believes Pugh is one of the finest actresses we have today.
We can also see the Garden State actor's Instagram page supporting and promoting Florence's upcoming movie A Good Person alongside legendary actor Morgan Freeman. Braff himself is also the director of the movie.
The couple announced their break up last year after three years of relationship. In an interview with Harper's Bazaar, the British actress said that the two had called it quits earlier that year.
Also, Read Florence Pugh and Zach Braff's Playful Instagram Comments Reveal that the Exes are Still on Great Terms!
Pugh defended the couple's age gap from haters
Florence also revealed that the two decided to keep their break-up private.
The Don't Worry Darling actress said at the time:
"We've been trying to do this separation without the world knowing, because it's been a relationship that everybody has an opinion on."
She added:
"We just felt something like this would really do us the benefit of not having millions of people telling us how happy they are that we're not together. So we've done that. I automatically get a lumpy throat when I talk about it."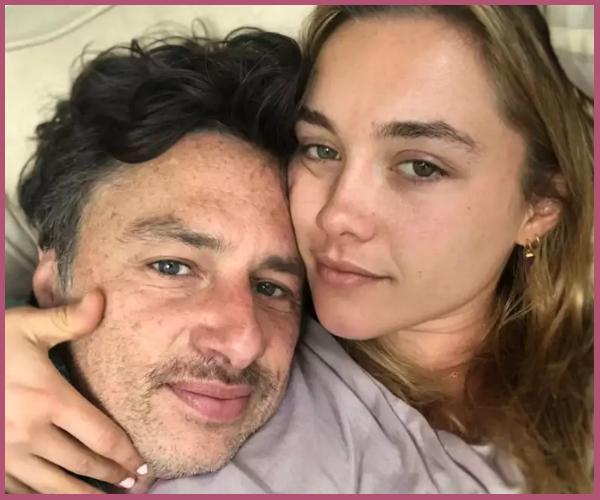 During their three-year courtship, fans criticized their 21-year age gap, something Pugh publicly defended many times.
In a 2021 interview, Flo talked about the negative attention and rude comments their relationship received after she wished Zach his 46th birthday.
The Midsommar actress said:
'I think it bugs people that it's not who they expected. But it's my life and I'm not doing anything to please people or to make it a better headline or story. I want to also be a person!'
The actors first met while working on Braff's short film called In the Time It takes to Get There. They sparked dating rumors in April 2019 when they came out holding hands in public. They confirmed their romance that December.
Also, Read Olivia Wilde's Nanny Claims Show the Fall Out Between the Director and Florence Pugh!