Who is Zach Wilson's Ex-girlfriend Abby Giles? The Couple split after 5 years of Affair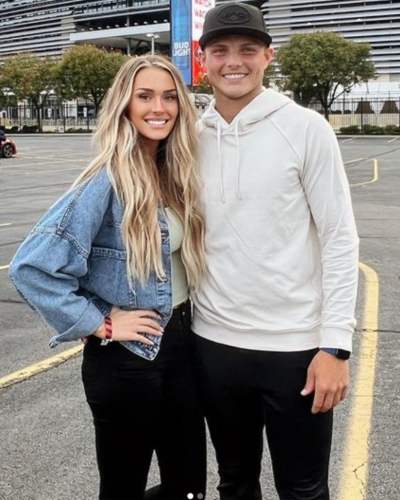 Zach Wilson was drafted second overall by the Jets in the 2021 National Football League
He has secretly broken up with his long-time girlfriend Abby Giles
Abby Giles is an accomplished dancer
---
The quarterback Zach Wilson and his long-time girlfriend Abby Giles have secretly broken up after nearly 5 years of relationship.
Also read "N'Golo Kante Is The Nicest And Most Humble Football Player! Here's why"
The two have unfollowed each other on Instagram. Giles even deactivated her Instagram account at the moment. The couple first met during their high school year.
During the time, Wilson went to Corner Canyon High School in Draper, Utah, and Gile was a student at Brighton High School.
Zach Wilson and Abby Giles relationship timeline
The couple began dating in the year 2017. On 19 August 2017, Gile officially announced their relationship by posting a photo of Wilson and boasting on her respective Instagram account.
She captioned,
"#1 on the field AND #1 in my heart."
Since then, she always seems on Wilson's games and football events. In 2019, she posted an Instagram post where she shared that she admires her boyfriend's work ethic.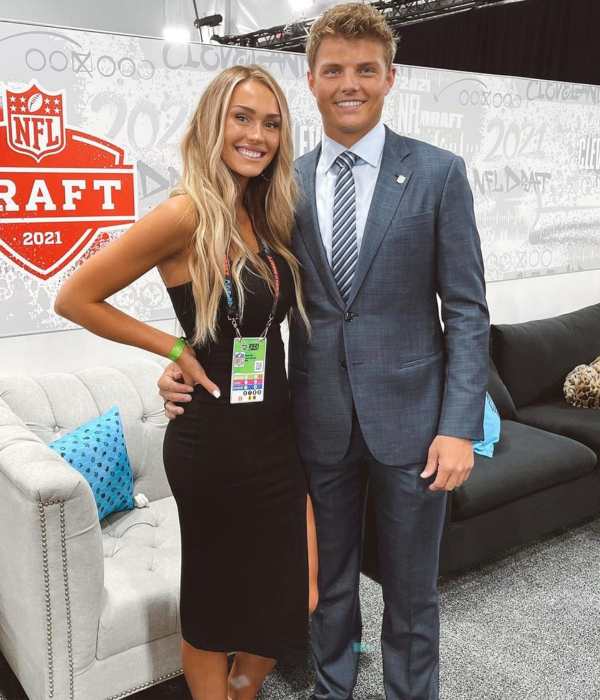 Also read "Jojo Siwa is dating a high school football player Elliot Brown!"
She wrote,
"He's the most selfless, kind, and hardworking person I know. I'm the luckiest girl in the world & I have no idea what I did to deserve him."
She also appeared at the 2021 NFL Draft in Cleveland alongside Wilson and his family in April.
However, the couple has yet to comment on the rumors of their breakup. The player also removed all of Giles's photos from his Instagram.
Who is Zach's ex-gf Abby Giles?
Abby is presently attending Utah Valley University in Orem. She is an accomplished dancer. During her high school years, she was a member of a drill team. In February 2019, she and her troupe won first place in the Utah dance contest.
Similarly, she went to Brighton High School.
What is the Net Worth of Zach Wilson?
The quarterback of the New York Jets is one of the highest-paid players on the team. On 29 July 2021, he signed a four-year contract, worth $35.15 million fully guaranteed, along with a $22.9 million signing bonus and a fifth-year option.
As of 2022, he is estimated to have a net worth of around $10 million. His average salary is about $8.7 million. Besides, he has endorsed several brands including Nike.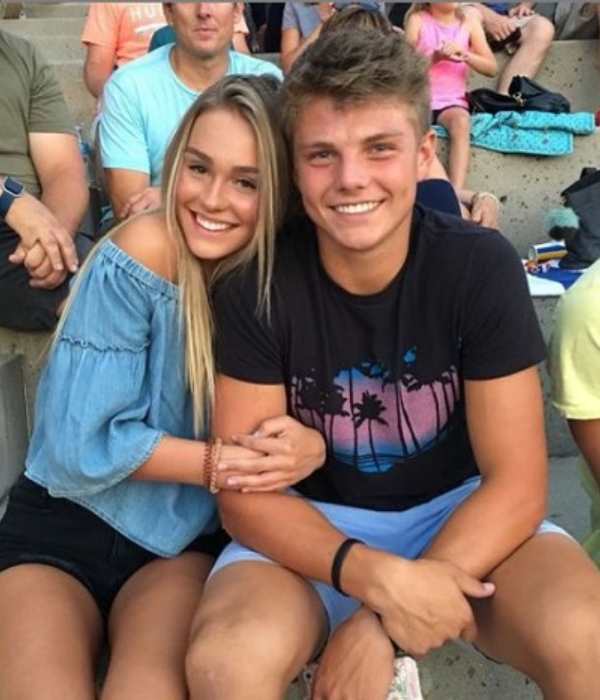 Also read "The American Football Player Bo Jackson Says,"I would have never played football"; Also Learn About His Career, Family, And Personal Life"
Short bio on Zach Wilson
Zach Wilson is an American football player who is presently playing as the quarterback for the New York Jets (NYJ). He was drafted second overall by the Jets in the 2021 National Football League (NFL).
Prior to that, he played for the Brigham Young University team. She was born to Lisa Wilson (mother) and Mike Wilson (Father). His mother is a personal trainer and entrepreneur whereas his father was also a football player.
Wilson has raised along with five siblings; three brothers, and two sisters. Further, Wilson was diagnosed with Attention Deficit Hyperactivity Disorder when he was young.