Why Is Zachary Levi Trending In Google?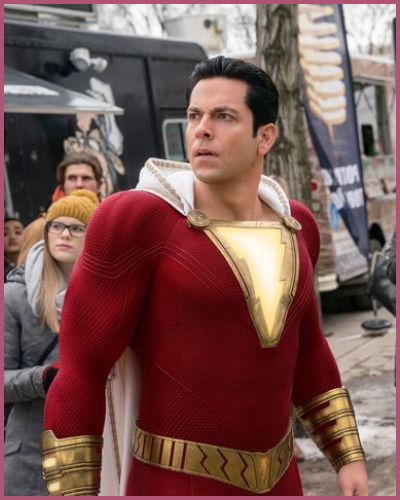 Zachary Levi is currently trending on Google after he shared a controversial anti-vaccine post.
Levi's new movie, 'Shazam! Fury Of The Gods' is set to release in March 2023.
---
Zachary Levi is facing backlash for sharing controversial anti-vaccine tweets
Prior to the release of 'Shazam! Fury of the Gods', DCU actor Zachary Levi's recent social media posts generated a great deal of criticism and controversy.
Levi tweeted:
"Hardcore agree." 
in response to businessman Lyndon Wood's query on whether Pfizer, a significant pharmaceutical company, poses a threat to the world.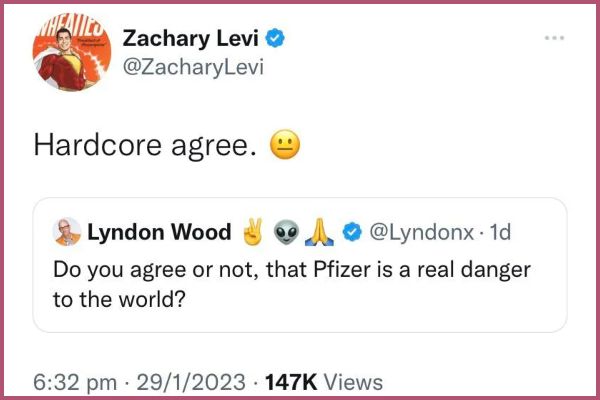 Many people online questioned whether Levi's response was anti-vax because Pfizer, BioNTech, and Fosun Pharmaceutical were working on the COVID-19 vaccine at the same time.
He then tweeted a link to a Department of Justice press release from 2009 in which it was revealed that Pfizer had to pay $2.3 billion as part of a settlement for deceptive marketing and misbranding of the anti-inflammatory medicine Bextra.
"Just one example of what I'm referring to…"
Also, read Is Caroline Tyler girlfriend of Zachary Levi?
The internet's reactions to Zachary Levi's controversial tweets
Regarding Zachary Levi's controversial tweets, trade journalist Grace Randolph questioned whether Levi was "discussing Pfizer's desire to increase the vaccine's price" or "simply a vaccine denier:"
"The #DC curse continues. Is Zachary Levi talking about Pfizer wanting to raise the price of the vaccine to $110-$130?  Or is he a vaccine denier. He'd better clarify soon…. and it better be the first one."
Levi's posts are likely to pose issues for Shazam 2 since the majority will think that he is "an anti-vaxxer," according to another response from industry critic Zo Rose Bryant:
"Zachary Levi being an anti-vaxxer gives me an actual reason to be a SHAZAM hater now, thank you"
Levi's social media activity is probably going to cause issues for the Shazam! crew, as @BrndnStrssng pointed out in an amusing tweet, especially given that the actor is trending on Twitter for all the wrong reasons:
"Hey guys! Today's my first day as head of Zachary Levi's PR! I'm so excited to see what new opportunities this'll bring, gonna take a big sip of my coffee here and head on over to his Twitter page and see what he's up to"
@JesseHawken posted about DC's recurring issue with its contentious leads and how that impacts movie promotion:
"Ezra Miller: 'I'm going to make it impossible to promote my new DC movie' Zachary Levi: 'Hold my beer.'"
Zachary Levi posted on Instagram that his father had recently passed away from cancer hours after the actor's initial social media statement.
A Timeline of the things that have gone wrong for DC recently
DC Studios just can't catch a break at the moment. Everything seems to be going wrong for them recently. Here's a timeline of some major events that have gone wrong for DC recently:
June 2022 – Ezra Miller, the lead of "Flash," was charged with grooming a teen girl.
August 2022 – After test screenings, Batgirl was canceled because it convinced studio executives that releasing the movie would harm the brand's future.
September 2022 –  A report on Ezra Miller's 2022 arrests revealed in September that they maintained a de facto convent out of their Vermont estate, where they ruled as a sort of Jesus figure over a number of women.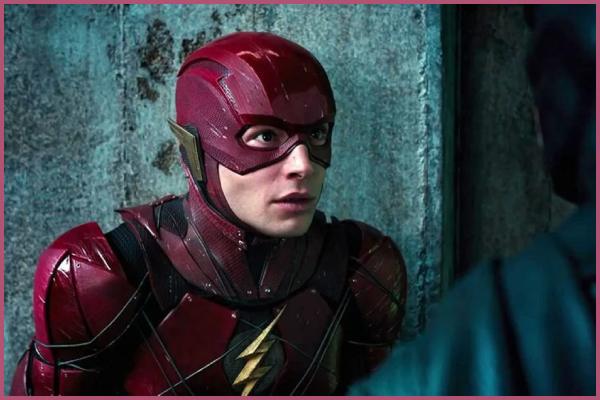 December 2022 –  Black Adam star Dwayne Johnson allegedly shared bogus financial information to dispel rumors that the movie was yet another DC dud. He will not be returning as Black Adam in the future.
December 2022 –  Just days after Gal Gadot's Wonder Woman 3 was canceled and there was a significant reorganization at DC Studios, Superman actor Henry Cavill was sacked by DC. Just a few months earlier, in October, DC executives had instructed Cavill to make the announcement that he would be making a comeback as Superman.
Fans were heartbroken as Cavill's Superman was one of the most comic-accurate Supermans ever. Regarding the sack, he said:
"After being told by the studio to announce my return back in October, prior to their hire, this news isn't the easiest, but that's life." 
January 2023 –  Zachary Levi, who plays Shazam, supports tweets saying  'Pfizer is a real danger to the world' ahead of the big release of 'Shazam! Fury of the Gods'.
You may also like to read: The Joker Becomes Pregnant, Birthed A Baby Boy in New DC Comic!