Zack de la Rocha; Is he secretly married? Why the Demise of RATM? Know what he has to say about other relationship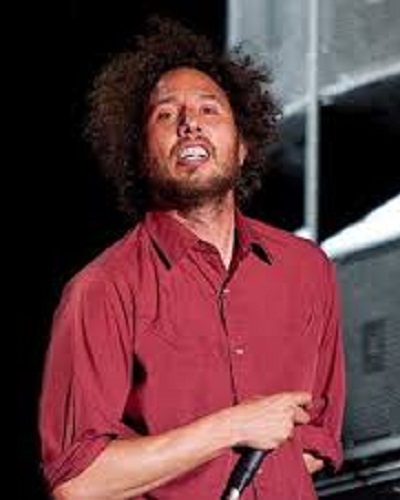 The member of the famous band till now Rage Against The Machine; Zack de la Rocha who is no longer the member now. So why did he left it? Let's find out!
Why did he do so?
Rage is a band that is most known for giving you an adrenaline rush and making you jump up and down and feel the pump. Their band addressed the social issues and crisis in most of their songs which touched the people's nerves, making them the band they were able to become.
But during 2000, rumors flew that Rage was about to split and are done for good. However, on September 12, 2000, Rage played one of two shows inside an electric Grand Olympic Auditorium in front of a sold-out and hostile crowd in LA, which was to be recorded for a live album.
The band just smashed it, and those rumors were almost termed fake by the fans who were in attendance and witnessed it via any possible method.
But weeks after the show, Zack de la Rocha shellshocked the world and dropped a bombshell when he announced that he and the band were parting ways.
You may like to read Secret Behind Zack King's Magic Video Revealed! Also know about his Future Plans, Relationship, Career, and Married Life…
Zack's interview
Zack announced,
"I feel that it is now necessary to leave Rage, because our decision making process has completely failed. It is no longer meeting the aspirations of all four of us collectively, as a band, and from my perspective has undermined our artistic and political ideal."
He then continued,
"I am extremely proud of our work,"

"Both as activists and musicians, as well as indebted and grateful to every person who has expressed solidarity and shared this incredible experience with us."
So there you have it, the fact that the band faced some failures in reaching consensus led to the frontman leaving the band and moving ahead in his life.
Moreover, the iconic Tom Morello, the band's guitarist stated in an interview,
"Rage Against The Machine has been a tremendously volatile rock rollercoaster for nine whole years,"

 "It actually comes as something as a surprise that the original line-up has remained intact all this time. It's important to emphasise that Rage Against The Machine have not broken up. Zack has left the band. Tim, Brad and myself will continue to make groundbreaking music. 
Morello added,
"Zack called me the morning that the press release was issued,"

"One thing that might not be clearly understood is that we were in a period where he was planning to take 18 months to two years off. He wasn't planning on writing another Rage song or playing another Rage show until 2003.

So, as far as it did come as a surprise, in our daily schedule it didn't have a huge impact on the rest of us. I was disappointed that, come 2003, we wouldn't be booking a world tour, but Tim, Brad and I were planning to continue to work together and make new music. Those plans will continue."
Adding More
He also divulged,
"we parted company on good terms and we wish him well,"

"There's been some confusion over this record, since it coincides with Zack's departure. It's a studio album, with Zack as the vocalist. For Timmy, Brad and myself, we're really proud of this record and want everyone to know about it."
Also read The revealing tale of Zack Merrick's unique rock band, his crazy look, and the multitude of relationships
Is he secretly married?
Zack de la Rocha has a girlfriend named Carolina Sarmiento. There had already been speculation that the loved-up pair were set to announce their engagement but it sounds like they might have just jumped straight to wedded bliss! The paper says the singer has been spotted wearing a new wedding ring earlier this week.
The couple is said to have exchanged vows in an intimate morning ceremony at a secret location, before few close friends and family members.
Zack has not spoken about having a wife or parenting his children, and thus, one might assume that he is yet to get married and become a father.
A short bio on Zack de la Rocha
California-born Zack de la Rocha was born as Zacharias Manuel de la Rocha on December 14, 1987. He is the vocalist and the lyricist of the famous rap-metal band, "Rage Against the Machine". Born in America, he possesses American nationality. He is also the primary songwriter in the band. Additionally, he is also a musician and a poet. Multi-talented Jack is a prominent figure among rap and alternative metal music fans.
He is also an activist. He works on helping people deprived of Human Rights. Presently, he is focusing on his solo music career. More Bio…