Zara Tindall makes her first appearance in public after her daughter's delivery!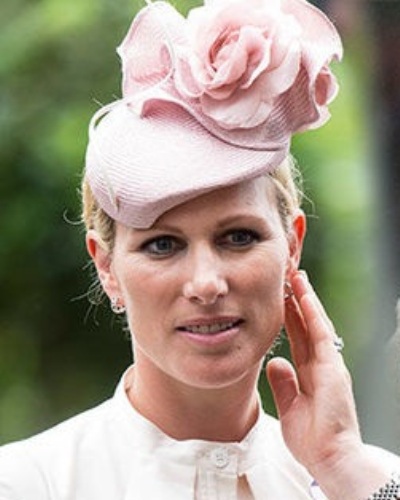 Zara Tindall has become a new mom to Lena, her second daughter with husband Mike. The child was born on 18 June 2018 and Zara was seen for the first time after her delivery.
The first post-partum appearance of Zara Tindall
This weekend on Saturday Zara and her elder daughter Mia Tindall, 4 was seen at the Celtic Manor Resort's Celebrity Cup gold tournament which they attended to cheer Mia's father, Mike. Mike was participating in the charity game.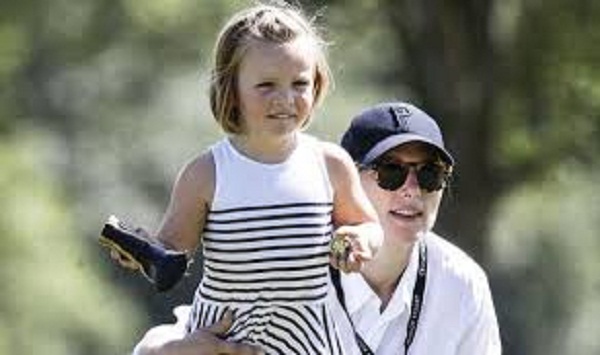 Zara seemed to be thoroughly enjoying the game and her time with her firstborn daughter. Zara was sitting on the ground while watching the match and Mia was on her lap. Zara was looking gorgeous in her oversized white shirt with jeans. She had worn a navy cap and tortoise-she'll sub goggles. The cute little Mia looked beautiful in her black and white striped dress and trainers.
The Charity event
It was well-attended with some well-known faces have graced the occasion. These included Ronan Keating, and TV presenter Bradley Walsh and Jenny Falconer.
Mia's young newborn sister
Buckingham Palace confirmed by a statement that Mike and Zara had welcomed a baby girl on 18 June 2018 and that the baby sister of Mia was born at the Stroud Maternity Unit of Gloucestershire Royal hospital and her weight was a healthy 9lbs and 3oz. The statement read:
"The Queen, The Duke of Edinburgh, The Princess Royal, Captain Mark Phillips and Mike's parents, Mr Philip and Mrs Linda Tindall, have been informed and are delighted with the news. The baby's name will be confirmed in due course."
The child's name was made public 9 days after her birth. Her full name is Lena Elizabeth Tindall. Elizabeth is after Zara's grandmother Her Majesty Queen Elizabeth II. Little Lena is the Queen's seventh great-grandchild and is the heaviest royal baby born in recent years. Before this, Peter and Autumn Phillips' eldest daughter, Savannah, born in 2010 held the title of the heaviest royal baby and weighed 8lbs 8oz.
Zara and her previous miscarriage
Zara gave birth to Lena two years after she lost a baby to miscarriage in 2016. A statement at that time said:
"Very sadly, Zara and Mike Tindall have lost their baby. At this difficult time, we ask that everyone respects their privacy."
Mike had later spoken on it and said that their daughter Mia had been their saving grace.
About Zara Tindall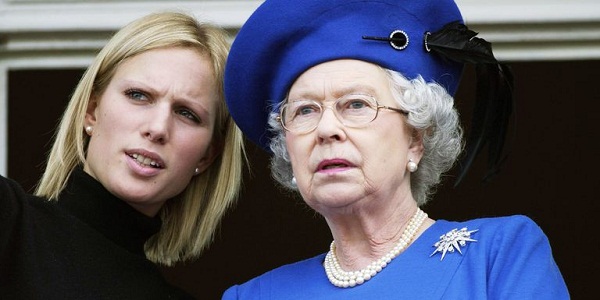 Royal blood flows through Zara Tindall's arteries. She is the granddaughter of Queen Elizabeth II and is the daughter of Princess Anne, the Queen's daughter. Zara, 37 like her mother is an equestrian. She is also an Olympian and won a silver medal at the 2012 Summer Olympics as a member of the Great Britain Evening Team. She is 17th in line to succession to the British throne. She has been honored as a member of the Order of the British Empire (MBE) in 2007. In 2006, she has been voted as BBC Sports Personality of the Year.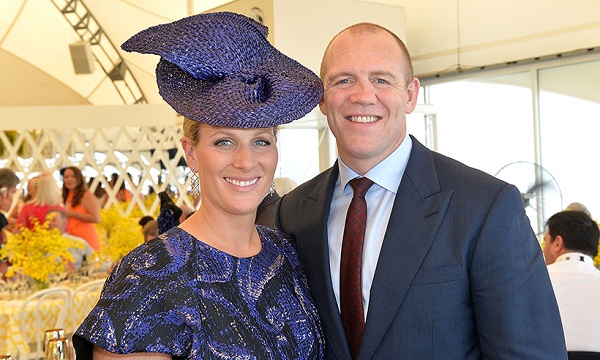 Born in St. Mary's Hospital in London, Zara's name was suggested by her uncle Prince Charles who is also Prince of Wales. Her parents divorced in 1992. She has an older brother named Peter Phillips and two younger half-sisters. The first is from her father's brief affair with Heather Tonkin and the second is from her father's second marriage to Sandy Pflueger. Her mother remarried Timothy Laurence.
She dated jockey Richard Johnson for 5 years and later married Mike Tindall in 2010.