Zara's New Collection 2021 For Men and Women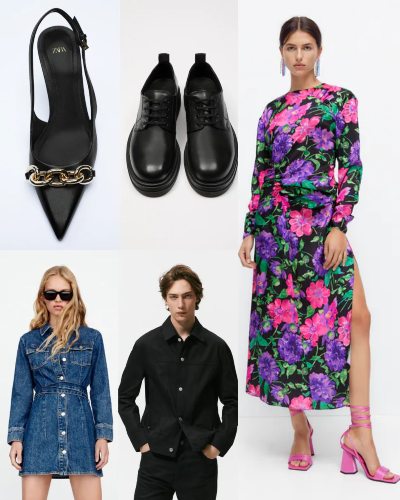 Spanish clothing retailer brand Zara is one of the largest retail companies in the world. It provides various fashionable and luxurious clothes, accessories, beauty products, and perfumes to its customers. Not even normal people many different famous celebrities also use Zara products. It has very huge clothing collections for different age groups and genders.
Every year it featured different kinds of unique and fashionable clothes for its customers. Also, in 2021, it has various new collections for both men and women. Let's know 5 new best-selling Zara collections for men and women in 2021.
1. Printed Midi Dress and Faux Leather Vest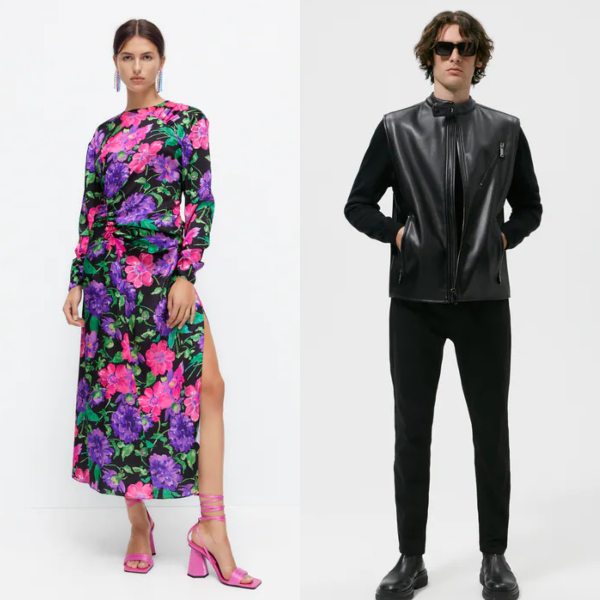 This beautiful Round Neck printed Midi dress is comfortable to wear. It pleats detail and sides hidden in-steam zip closure and button closure add extra style to its dress. It is worth $69.90. On its right side, we have a high collar faux leather vest. It has a zip pocket at the chest and hip. This stylish-looking vest cost around 69.90.
2. Slingback High Heeled Leather Shoes and Thick Leather Shoes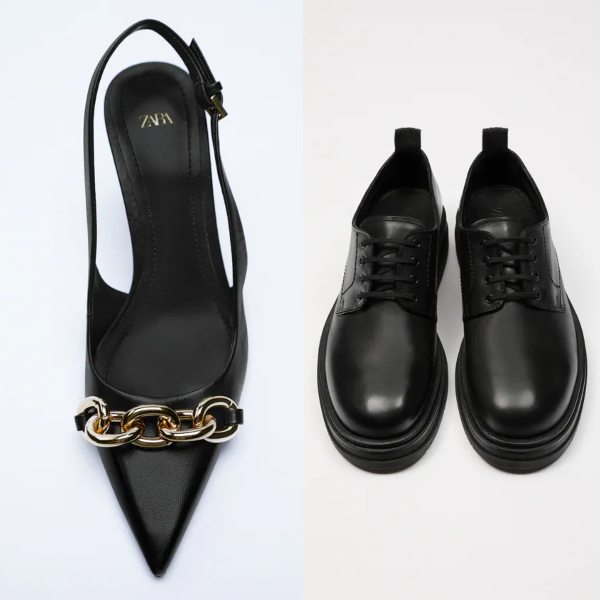 If you are looking for a stylish shoe from the Zara collection in 2021. Then here are recommended black shoes for both women and men. This Slingback High leather Heel has a metal chain with a buckle closure at the ankle. Its market price is $89.90. On the other side, we have shiny black Thick Leather shoes for men. It's lacing with four pairs of eyelets and urban-spot look makes it special from other leather shoes. Its market price is $99.90.
3. Tuxedo Jacket for men and women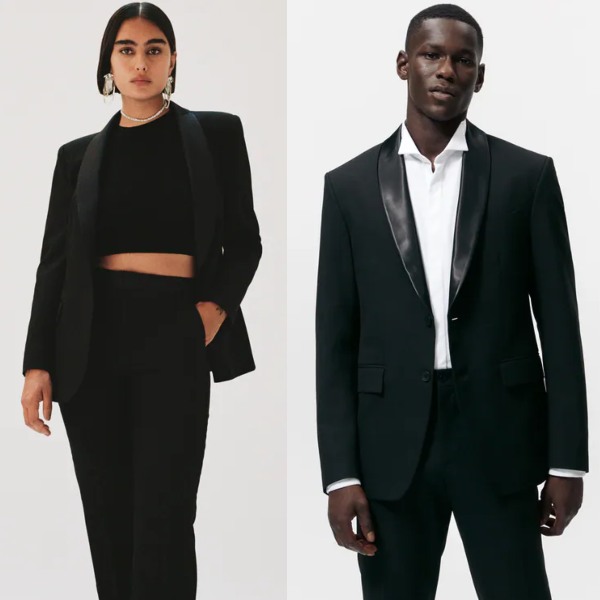 If you are a Tuxedo fan then here is Tuxedo black Jacket for both men and women. Both jackets have their own features. For women, it has long sleeves with pronounced shoulders and a lapel collar. This front closure with a Tonal Line Button dress is worth around $89.90. For Men, It has long sleeves with buttoned cuffs and shawl collars. its cost around $149.00.
Also read: 7 Latest Fashion Trends Of 'Who What Wear' Collection For Ladies
4. Belted Wool Coat and Oversized Trench Coat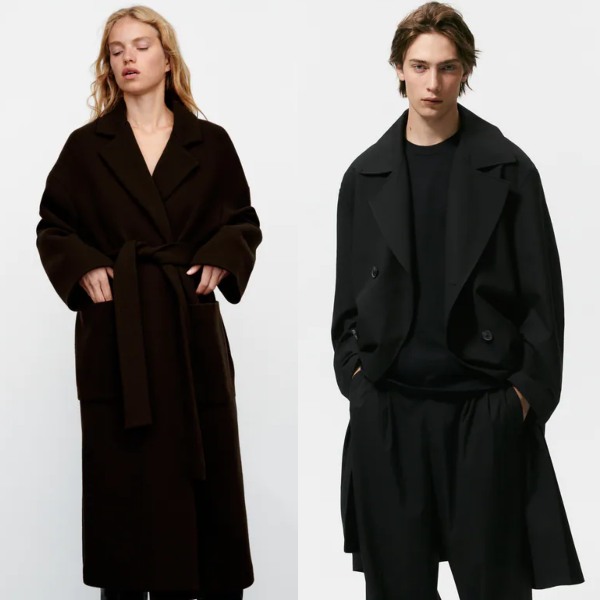 This long sleeve lapel collar Belted Wool Coat is for women. This is made of wool blend fabric and has front patch pockets. It is worth $249.00. On the other side, this lightweight long sleeves oversized Trench Coat is for men. It has a wide pointed lapel collar and a double-breasted button. It is worth $129.00.
5. Denim Mini Dress and Denim Jacket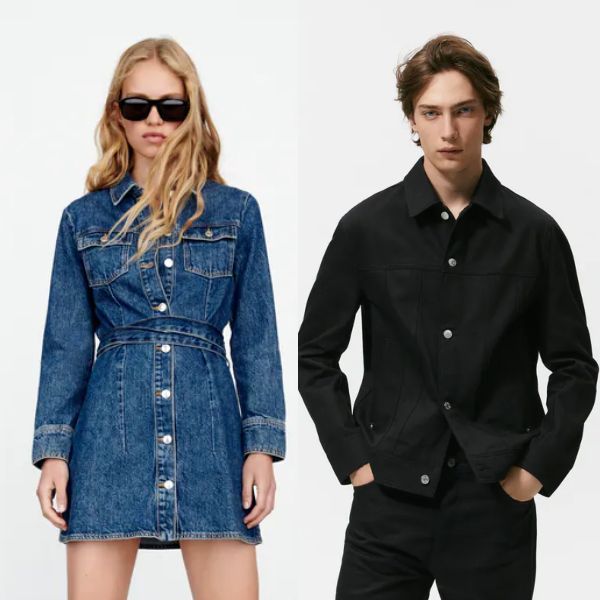 If you like Denim outfits then Zara also has best-selling denim clothes for you. This elegant Lepel collar Denim Minidress is for women. It cost is $49.00. We have another stylish Lepel collar black denim jacket for men. It cost is $69.00.
You may also read: 7 Zara kids collection! Checkout the designs and price