It's Zaya Malachi Airamis Wade! Dwyane Wade's daughter Zaya has legally changed her name and gender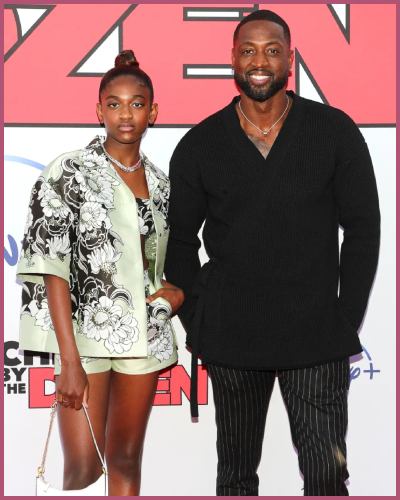 Zaya Wade, who came out as transgender in 2020, officially get another legal name 
A Los Angeles judge approved Zaya Wade's petition to change her name and gender on Friday, February 24
Zaya is now known as Zaya Malachi Airamis Wade
---
A Los Angeles judge approved Zaya Wade's petition to change her name and gender legally
Zaya Wade, the daughter of Dwyane Wade and ex-wife Siohvaughn Funches-Wade, has legally changed her name and gender.
The 15-year-old teen, who came out as transgender in 2020, was officially given permission to alter her name on Friday, February 24 by a judge in Los Angeles County. In August 2022, the former NBA player filed a petition on his daughter's behalf to legally change her name and gender.
Zaya is now legally known as Zaya Malachi Airamis Wade.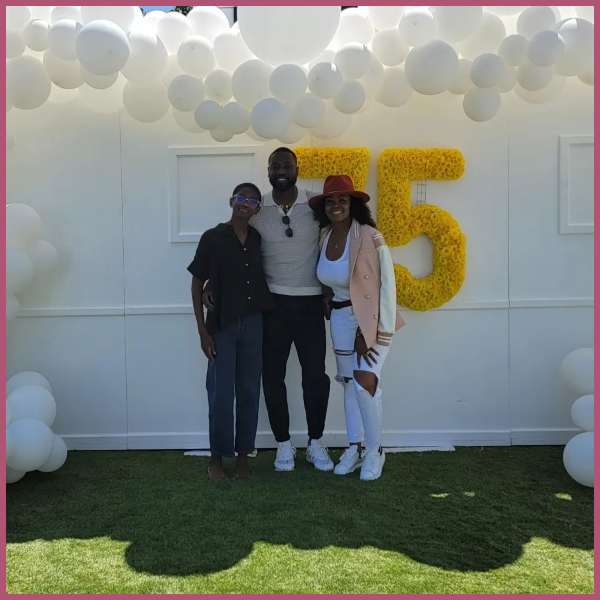 However, Zaya's mother filed her own papers asking the judge to deny the request in November 2022.
"I have concerns that [Dwyan] may be pressing our child to move forward with the name and gender change in order to capitalize on the financial opportunities that he has received from companies and will receive based upon  [Dwyane's] statemets to me, on the basis of our child's name and / or gender change."
Also read Former NBA Player Kwame Brown Slams Dwyane Wade Over Zaya Wade's Dress Called Disrespectful
Similarly, Siohvaugh, who also shares son Zaire Wade with Dwyane, asked in the document that Zaya decide on legally changing her name and gender "at the age of majority".
The retired NBA star, on the other hand, noted in another court filing that "granting the Petition is in Zaya's best interest". He added,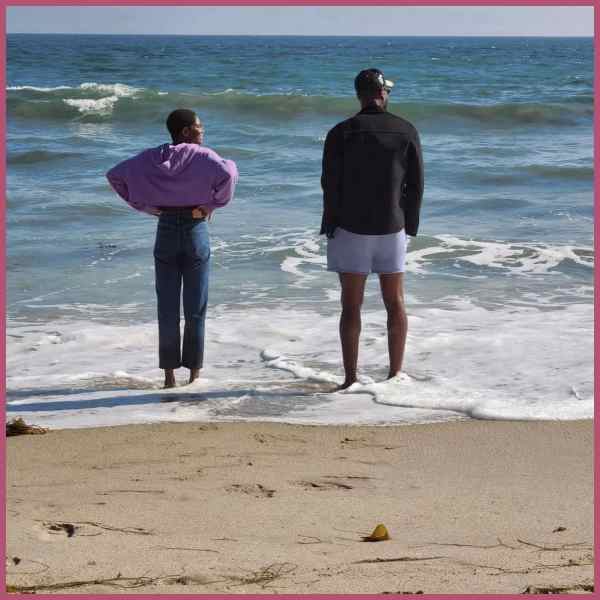 "While it certainly would have been preferable for Zaya's mother to be supportive of this important part of Zaya's journey, Zaya should not be forced to put her life on hold while she waits for Siohvaughn to acknowledge and accept her truth."
Previously, Dwyane also posted an Instagram post, clarifying,
"No one in our house would ever force Zaya or any of our children to do anything against their will, much less force an identity on them. This isn't a game for my family and definitely not for Zaya. This is her life!"
Also read Siohvaughn Funches-Wade Accuses Her Ex-Husband Dwyane Wade of making money off their daughter's Trans identity!
Short bio on
Zaya Wade
Zaya Wade is an American public Figure and social media personality. She is worldwide famous for being the trans daughter of Dwyane Wade and Siohvaughn Funches.
American Zaya stepped into the public arena as a trans girl in 2020 and has become a well-known young member of the transgender community.
Moreover, Zaya has attended Miami pride in 2019 with Union. In march 2020 she went to the truth Awards, in Los Angeles, which honors accomplishments in the Black LGBTQ+ community. See more…