Meet Zeppelin Cannon! Nick Cannon announced Baby no 11 with Abby De La Rosa on 11. 11. 2022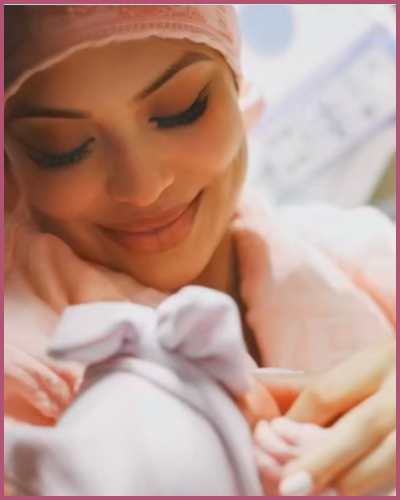 Nick Cannon has announced that his 11th child, a daughter with Abby De La Rosa has arrived.
He marked the arrival of the 11th child on 11. 11. 2022 while baby number 12 with Alyssa Scott is on the way.
Learn about the newborn, her magical date of birth, and other kids of Cannon and Abby De La Rosa.
---
Who is Zeppelin Cannon? Info on 11th Baby of Nick Cannon
Zeppelin Cannon is the 11th child of The Masked Singer host Nick Cannon. It's his third daughter together with his girlfriend Abby De La Rosa. Cannon on marking the arrival of his beautiful baby daughter, Zeppelin Cannon, wrote,
11/11/2022 A BEAUTIFUL DAY for 'BEAUTIFUL ZEPPELIN CANNON' to arrive! Mommy @hiabbydelarosa you make it ALL look so easy and effortless but I am forever indebted to your tireless work of constant dedication, diligent effort, and selfless love that you give to our children and myself.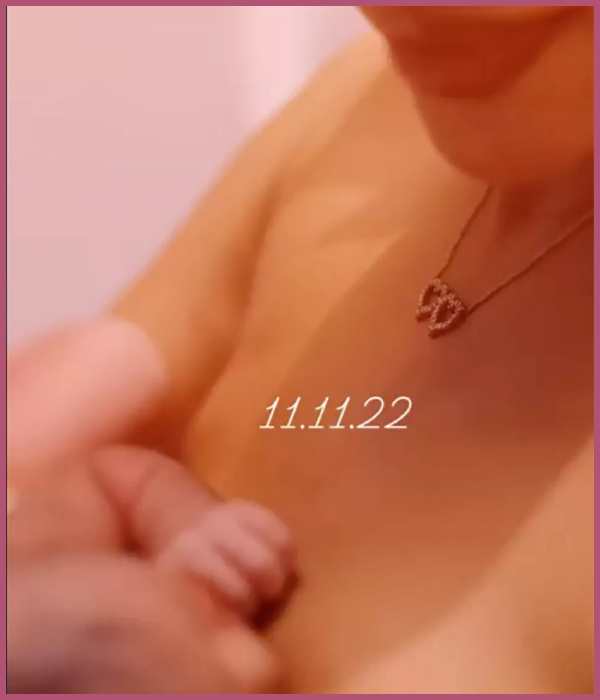 Eyebrows were raised on the baby's arrival when the DJ cum OnlyFans star had announced about expecting a baby girl due Oct. 25, 2022, earlier. But now daddy confirmed,
"BEAUTIFUL ZEPPELIN aka BZC aka BIZZY B! Get ready because the world is yours! Daddy loves you!!"
Abby De La Rosa had also hidden her baby belly at the Halloween party so, things were not concluded before the announcement.
Also, Read All We Know About Nick Cannon and His Dozens of Babies! Must Include Polyamorous Relationship
How did Abby De La Rosa confirm the baby father of her 3rd baby?
Nick Cannon recently fathered another child with Abby De La Rosa after the viral Instagram story. In the story posted in November, Abby shared a funny text meme in the story hinting at how her one-night stand with Cannon turned out,
"1 night with a Libra can turn into 3-4 years 😮‍💨 be careful."
The Only fans star agreed to the point and got the meme so relatable as Cannon is Libra zodiac as his birth date is October 8, replying,
"😂 damn! lol 1 night turned into 4 years and 3 kids real quick…I see no lies here smh. y'all be safe out there 😂."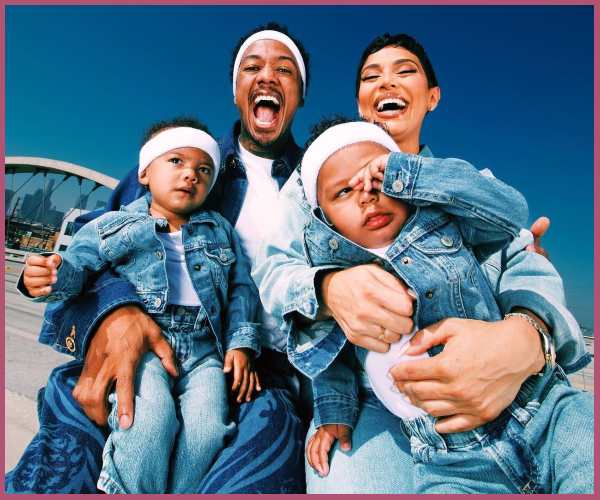 Nick Cannon also has twins, Zion Mixolydian Cannon and Zillion Heir Cannon with Abby De La Rosa (born in 2021).
Also, Read Pregnant Abby De La Rosa Shared Meme Confirming Nick Cannon is Expecting 12th child!
Who is Abby De La Rosa?
Abby De La Rosa is an American broadcast professional and an international DJ. The girlfriend of Nick Cannon is in the spotlight for her polyamorous relationship.
Meanwhile, Abby is an entrepreneur who owns the business, Masked by La Rose. She is also an OnlyFans star who had previously worked for On-Air Personality at iHeartMedia for 4 years. The social media influencer and voice-over artist has around 139K followers on her Instagram.
Also, Read Nick Gifted a New House to Pregnant Girlfriend Abby De La Rosa