Ziggy Marley paid tribute to father Bob Marley, on the late superstar's birthday. Also other major stars remembered the legendary singer!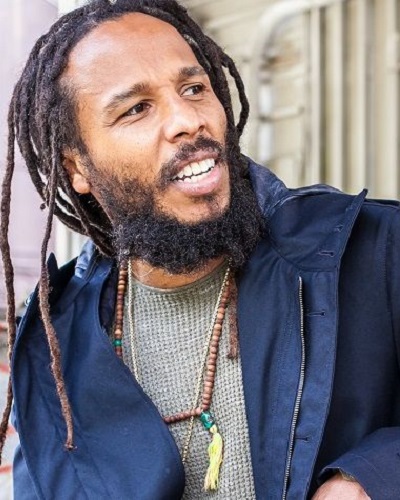 We all know Bob Marley, the famous reggae artist from Jamaica. Although he died at the age of 36, in 1981, he has left behind a legacy and his legacy is being continued by his sons and daughters. Of the seven children, his eldest son with partner Rita Marley is David Nesta "Ziggy" Marley.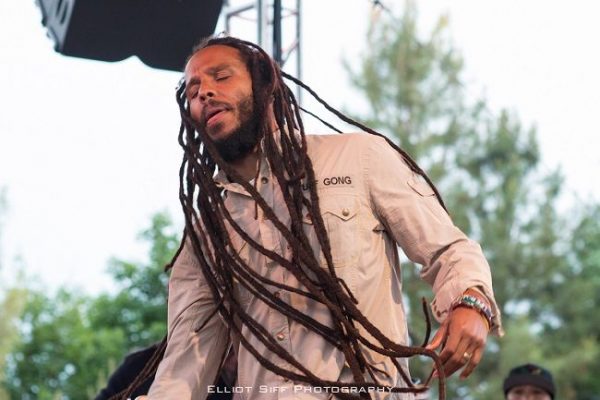 Ziggy Marley's Reminiscence
On what would have been the Jamaican superstar's 73rd birthday, son Ziggy Marley remembered his father by posting a family picture. The family picture was taken back in 1979, on the birthday of Bob Marley himself. The photo had also captured images of Ziggy's siblings Stephen Marley and Sharon Marley.
"Daddy and I along with little brother @stephenmarley in cap, big sister sharon @culturecorners and other family and friends celebrate his birthday in 1979. I remember this day, i had just come from playing a football game for my school here i pour a drink for him during the celebration. Bob wasnt really big into birthday parties for himself but this was one time he couldnt escape Mommy and the other women made sure of that. it was fun!"
The picture and caption of the picture are both mesmerizing and touching. The picture showed the close bond they shared as a family and how they liked to share their most precious moments in life.
Referring to the caption, Bob didn't like birthday parties, but the women in the family loved him. Even if they know he wasn't really into it, they made him try and enjoy little moments anyway!
Other stars
Other stars such as Sean Paul and Usain Bolt also paid their respects late Bob Marley.
RRR!!! MAD LOVE, BIG UP AND NUFF RESPECT TO BOB MARLEY!! A LEGEND 4 EVER!! #HAPPYEARTHDAYBOBMARLEY pic.twitter.com/ZqXDNFG5NC

— Sean Paul (@duttypaul) February 6, 2018
Happy Birthday to legend @bobmarley #OneLove pic.twitter.com/zi7aCoDctZ

— Usain St. Leo Bolt (@usainbolt) February 6, 2018
Know more about Ziggy
David Nesta "Ziggy" Marley was born on 17 October 1968 in Kingston, Jamaica. The eldest son of Bob Marley has followed in his father's footsteps. Ziggy is also a Jamaican musician and leader of the band Ziggy Marley and the Melody Makers.
You may like to read Grammy Award Winning Musician And Singer Sam Martin!! Know About How He Started His Career And His Music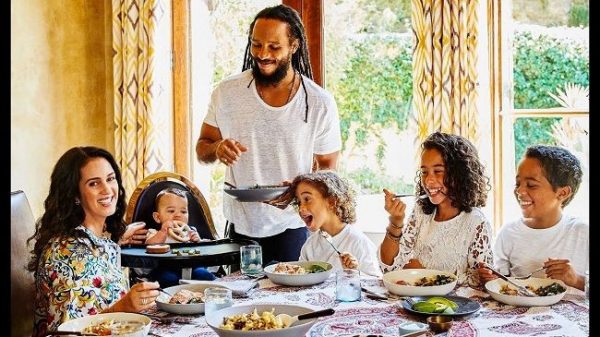 Also read The more the merrier! Know 8 Celebrities who have 10 or more than 10 children in their family!
Ziggy's Marriage, Wife(Orly Agai) and children
Ziggy is married to Orly Agai, former vice-president of William Morris Agency. They have 4 children together- Judah Victoria, Gideon Robert Nesta, Abraham Selassie Robert Nesta, and Isaiah Sion Robert Nesta. Ziggy also has 3 other children from previous relationships- Zuri, Justice, and Daniel "Bambaata" Marley.
Short Bio on Ziggy Marley
Ziggy Marley real name is David Nesta "Ziggy" Marley. He is a musician and leader of the band Ziggy Marley and the Melody Makers. He has performed the theme song for the children's cartoon series Arthur. More Bio…