Zonnique Pullins wishes her former band member Reginae Carter on her birthday. Also, know about Zonnique's complicated family relationship!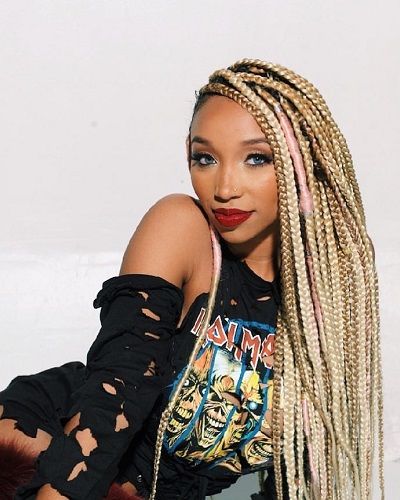 Happy Birthday, Reginae!!!
Today's Reginae Carter's 19th birthday and how can a band member forget to wish her on this special day, right?
---
Reginae's former bandmate, Zonnique Pullins wished her Happy Birthday. The two of them are not only friends but also a sister. Zonnique wished Lil Wayne's daughter via Instagram with a sweet message and their pictures from the past.
"BIG heart BIG personality all in one little person???? Happy Birthday to my little sister @colormenae literally met you and life was never the same????love you!!!"
Their well-wishers also joined Zonnique in the comment section to wish you a happy time ahead on this special day.
Daddy Issues
There is no doubt that Zonnique has a beautiful relationship with her biological father. We can see Zonnique showing off her dad once in a while in the media.
However, recently there was an issue reported about the two of them. It was reported that Zonnie, Zonnique's dad, had disowned her from all of his property.
The feud between Zonnique's mom, Tameka, and her stepmother have been visible but until recently, it hadn't affected the father-daughter relationship.
A few months back, Zonnique was siding with her mother over a similar discussion and over that matter, Zonnie decided to leave his daughter.
So simply the blame goes to her stepmother, maybe?
Zonnique's loving step-dad
21-year-old former member of OMG, Zonnique Pullins has had a complicated lifestyle with her own parents, step-father, and numerous siblings.
Zonnique may be the daughter of singer Tameka Cottle and Zonnie "Zebo" Pullins but she also has a great bond with her "Pops".
Tameka was until recently a married woman. She was together with rapper T.I. for a long time. The two had been together since 2000 and recently got divorced in 2016.
Though Zonnique is T.I.'s step-daughter, she has always had a relationship like that of a real father and daughter. T.I. has been taking care of Zonnique since the age of 5 and has a beautiful bonding between them.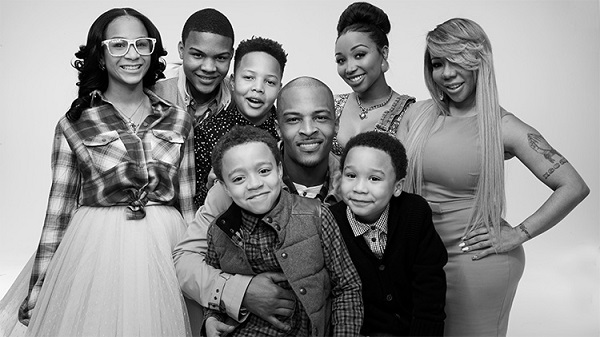 Like she has great bonding with her step-father, she also has a good link with her other siblings. She actually has six brothers and sisters.
Three from her mother's and TI's relationship, three from her step-father's previous relationship. There was another child of Tameka and T.I. but she didn't survive long and soon passed away after her birth.
You may like to read Keyshia Ka'oir And Her Husband Gucci Mane Are Expecting Their First Child Together!
Dad who wishes you every birthday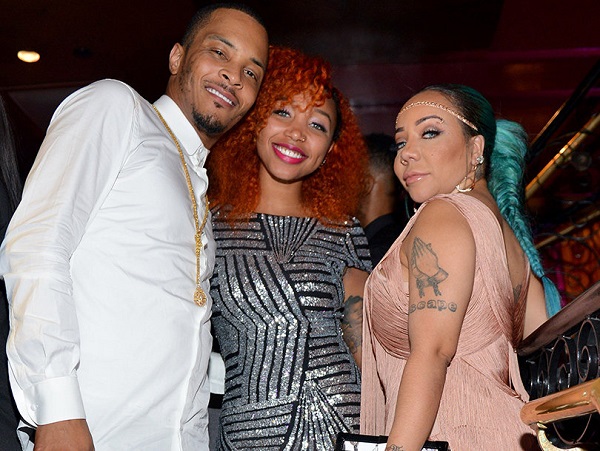 With eight children, T.I. is surely a responsible dad, even to the eldest-Zonnique. On her birthday, he never forgets to wish her, and throwing a party for her is just nothing but love.
Last Birthday, he greeted her with a sweet and emotional message for being a beautiful, talented, intelligent, passionate young lady with principles & an awesome sense of humor.
This is what he captioned for her:
"Well,well,well…. So the day has finally come. It's finally time for me to accept the fact that this adorable little baby angel has matured & is finally grown & ready to face the world as an adult. As much as it pains me,my little munchkin who couldn't even scoop her own ice cream,can now drive,vote,as of today…Drink,& pretty much do whatever else she wants to do. Although it's a bitter sweet celebration for me as "Pops", I'm still extremely proud & impressed with the amazing young woman you've become. You're a beautiful,talented,intelligent,passionate young lady with principles & an awesome sense of humor. Even though you want to be seen as an adult now,you'll ALWAYS be my baby girl!!! I love you!!!! Happy 21st Gday NIQ NIQ!!!! @zonniquejailee#Ni66aWeMadeIt #ProudPops"
During this time, Tameka and T.I. were already divorced but their relationship can never be swayed by such things anymore.
Tameka and T.I.'s marriage ended up in December 2016 after T.I. was found to be involved with some rumors regarding his affair but they were so much deep in love that they decided not to throw away over a few rumors and were reported to have been together again and that Tameka had again moved in with T.I. in September.
All's well that ends well!
Also read Zonnique Pullins pregnant with Bandhunta Izzy shared her pregnancy routine!
More about Zonnique Pullins
Zonnique Pullins is an R&B singer who hails from America. She gained a lot of popularity and attention as the daughter of a Grammy Award-winning singer-songwriter named Tameka Harris. Also, she is popular with her girl group named OMG Girlz. More Bio…