Zooey Deschanel and Jonathan Scott dating! Zooey spotted with Scott only after a week of divorce!Ex-husband Jacob's reaction to it?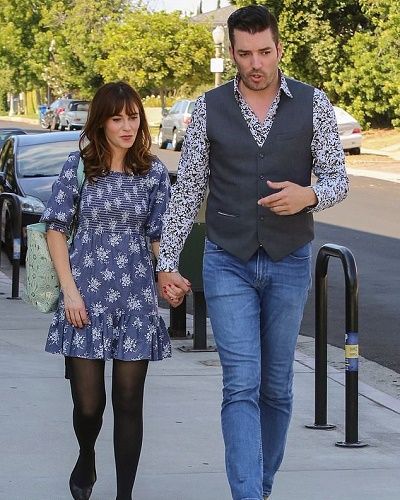 The 39-year-old actress, Zooey Deschanel is currently embarking on a new chapter of her life with her new boyfriend Jonathan Scott.
Only after a week of her official separation from her ex-husband, Jacob Pechenik, she was seen walking hand-in-hand with the Property Brothers' Jonathan Scott.
---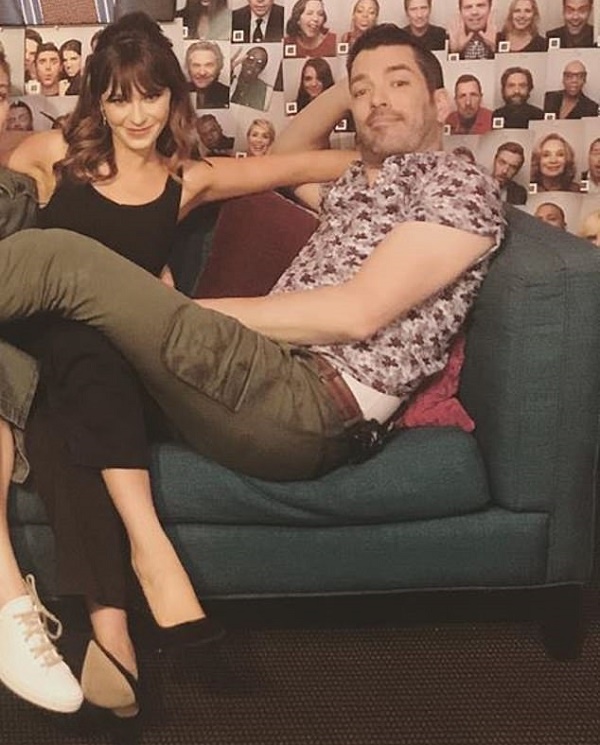 The two were apparently showing off PDA on their arrival at Dom's restaurant. The couples were spotted by hollywoodlife on their little to Dom's restaurant on the 13th of September.
This was only after a week after the finalization of Zooey and Pechenik's divorce so many were curious as to know if the two were dating.
It was reported that the new couples have moved in. The new couples must be getting ready to snuggle and stay all fuzzy for the upcoming winter and we couldn't wish any better.
Also, read about Matilda, the daughter of chef Gordon Ramsay is dating the son of chef Gino; Acampo, Luciano!
Zooey moves on from one chapter of her life to a new one with Jonathan Scott!
Zooey was married to film producer Jacob Peachenik from 2015 to September 2019. They finalized their divorce on the 6th of September and are now no longer obliged to one another in any way other than being the parents of their two children. The two share two children, Elsie Otter and Charlie Wolf.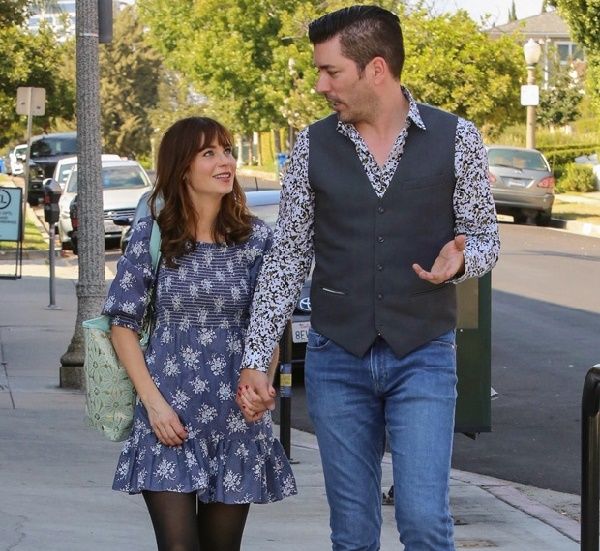 It was reported that the two had separated for months before announcing their split-up. The representative of the couple told in a joint statement to PEOPLE,
"After much discussion and a long period of contemplation we have decided we are better off as friends, business partners and co-parents rather than life partners. We remain committed to our business, our values and most of all our children. Thank you for respecting our privacy at this time."
The New Girl actress, however, was lucky to have found a new chance at love again and quickly. On September 16 the actress was seen walking side by side with the 41-year-old T.V personality, Jonathan Scott. As of now, the two are together and have reportedly moved in with each other.
A close source to the couple reported,
"It's new, but they are having a lot of fun together,"
The two apparently first met on an episode of Carpool Karaoke. Zooey has found a new romance and is ready to head it off to which we support.
Also, read about Splitsville! Zooey Deschanel and Jacob Pechenik separate. Says,We're better off as friends;
Zooey's starts her new romance! Ex-husband Jacob's reaction to it?
It is always a bummer to see your ex getting someone new before you do regardless of how you two broke up. And for Jacob, the ex-husband of actress Zooey, he has it all rubbed on his face as it is quite the talk of the town.
The two reasoned their split irreconcilable circumstances but seeing your ex move on is pretty darn sad and especially if it happens before you do.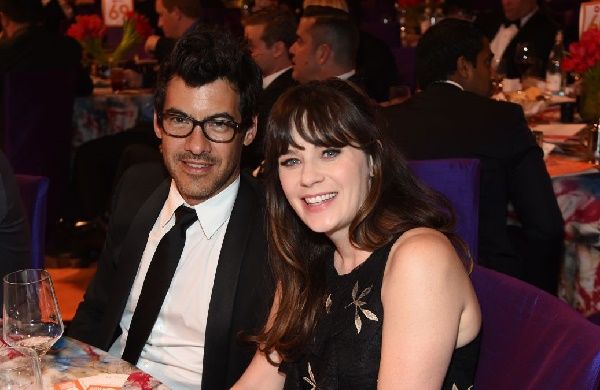 The ex-couples first met on the set of the Bill Murray comedy Rock the Kasbah and later confirmed their engagement in January 2015. They eventually got married the same summer and quickly welcomed their daughter Elsie in July.
The two also share a 2-year-old son Charlie. However, the two decided to go their own ways and parted ways. Zooey found a new romance and nothing is revealed about Jacob.
Jacob and Zooey have decided to co-parent their kids and Jacob assured in an interview with HollywoodLife that everything was good between Zooey and him.
He said,
"Everything is amicable and we have two beautiful children together. We've been raising them and we're going to continue to raise them, and take great care of get them… I'm happy. "
Looks like everything is going fine and mutual so we hope Jacob finds a new romance soon as well and obviously a big congrats to Zooey for already finding one.
Also, read about Audrina Patridge is in a romantic relationship with Josh Henderson after her divorce!
Short Bio on Zooey Deschanel
Zooey Deschanel is an American actress and singer-songwriter. She is famous for her passion for music and her penchant for acting. She was born in the year 1980 on the 17th of January in Los Angeles, California. Zooey's nationality is American and ethnicity is mixed(French, English, German, Irish, Swiss, Dutch). Her birth name is Zooey Claire Deschanel. Her mother's name is Mary Jo Deschanel and her father's name is Caleb Deschanel. See more Bio…
Source: Wikipedia, PEOPLE, PopCulture