Zooey Deschanel's husband Jacob Pechenik files for the divorce! Zooey moves on with Jonathan Scott!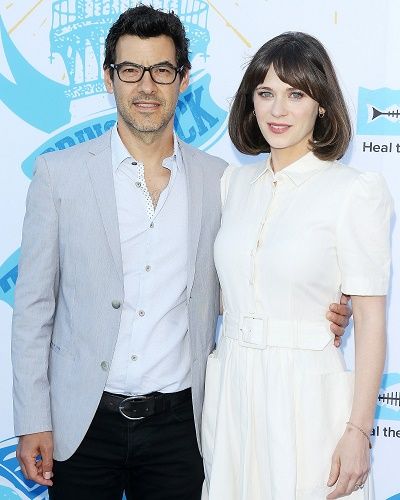 It is only a matter of time from now. Actress Zooey Deschanel and her husband Jacob Pechenik would be officially and legally single. The 47-year-old film producer, Jacob reportedly filed for divorce on Tuesday in Los Angeles. The two split up earlier in September and now are legal actions to go on their different paths in life.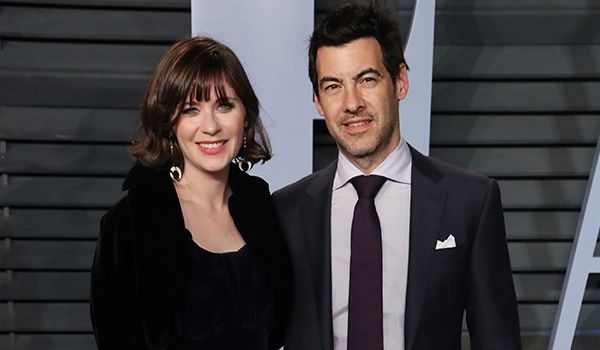 Jacob is asking for both joint legal and physical custody of their two kids, Elsie Otter Pechenik and Charlie Wolf Pechenik.
According to the divorce docs obtained by E! News, Jacob stated "irreconcilable differences" as a reason for ending the marriage. The two had announced their split up in September however, Jacob revealed they broke up early in the year during January.
The former couples stated in a joint statement to E! News,
"After much discussion and a long period of contemplation we have decided we are better off as friends, business partners and co-parents rather than life partners. We remain committed to our business, our values and most of all our children. Thank you for respecting our privacy at this time."
Jacob files divorce right after Zooey announces her relationship with Jonathan Scott!
The New Girl actress Zoey Deschanel announced her relationship with Property Brother Jonathan Scott and right after the announcement comes to the news of Jacob filing their divorce. It is not a real surprise that Jacob filed for divorce as they separated early this year and Zooey has already started to move out of the relationship.
Zooey has been spotted walking with Jonathan on many occasions and the two new couples are not shying away from showing off their newly budding romance. The news of Jacob filing for divorce comes after only a day of Zooey making and an official announcement about her and Jonathan's relationship.
She uploaded a picture with a group of friends in which Jonathan is carrying her in arms during their visit to Universal Studios' Halloween Horror Nights haunted theme attraction.
She captioned,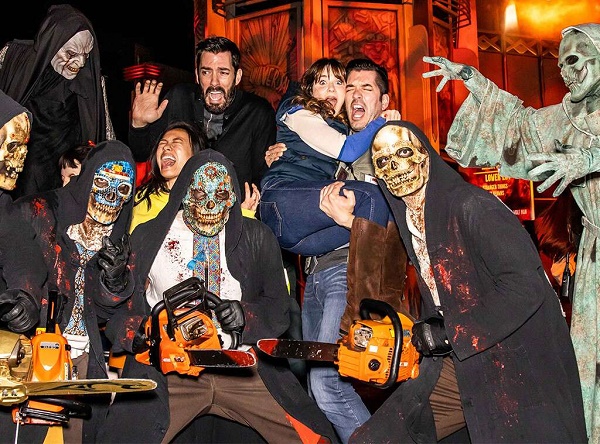 "Still processing how scared I was of these people dressed in spooky masks. So much fun last night. That high pitched scream totally wasn't me."
Jacob has not only filed for divorce but is also pleading for both the joint legal and physical custody of their two kids. Zooey has not given out any sort of official statement regarding this but doesn't quite seem too concerned about it.
Zooey moved in with boyfriend Jonathan Scott amidst all the divorce drama!
New Girl actress Zooey Deschanel and Property Brother's Jonathan Scott were spotted by hollywoodlife on their little to Dom's restaurant on 13th September. It was reported that the new couples have moved in.
The new couples are ready to snuggle and stay all fuzzy for the upcoming winter and we couldn't wish any better. On September 16 the actress was seen walking side by side with the 41-year-old T.V personality, Jonathan Scott.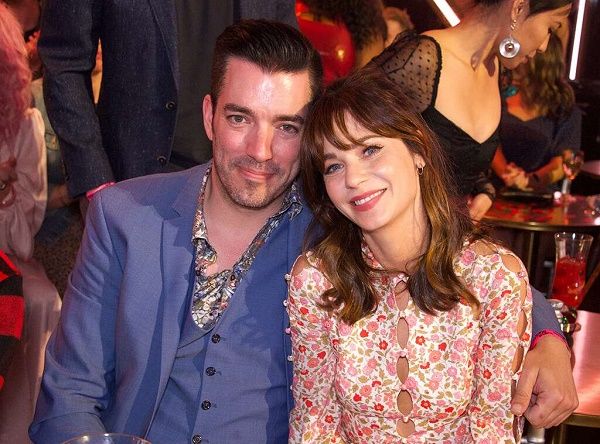 As of now, the two are together and have reportedly moved in with each other. A close source to the couple reported,
"It's new, but they are having a lot of fun together,"
The two first met on an episode of Carpool Karaoke. Zooey has found a new romance and is ready to head it off.
Short Bio on Zooey Deschanel
Zooey Deschanel is an American actress and singer-songwriter. She is famous for her passion for music and her penchant for acting. She was born in the year 1980 on the 17th of January in Los Angeles, California. Zooey's nationality is American and ethnicity is mixed(French, English, German, Irish, Swiss, Dutch). Her birth name is Zooey Claire Deschanel. Her mother's name is Mary Jo Deschanel and her father's name is Caleb Deschanel. See more Bio…
Source: E! News, Daily Mail