9 Fashionable Shirtdress For Women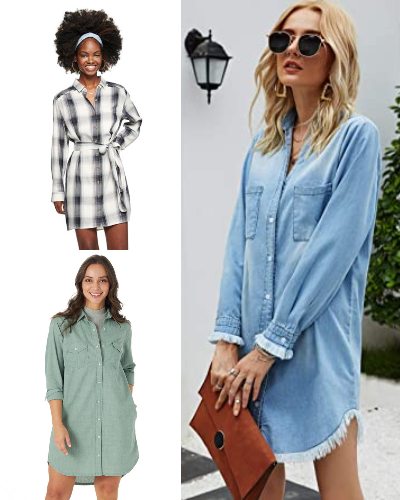 Women's shirtdress is inspired by man's shirtdresses.
Mostly, it is made with cotton or silk. It usually includes a collar, button front, and sleeves.
Women prefer wearing these elegant dresses in their offices, attending different parties, events, etc.
This is fashionable.
---
There is various stylish short dress available in the market. If you are looking for these popular shirt dresses. Then, here we try to include 9 shirt dresses for women.
1. Women Denim Shirt Dresses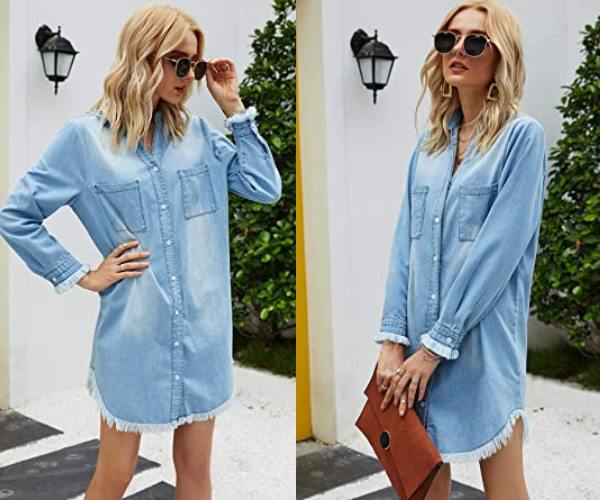 This highly fashionable women's denim Shirt Dress is very soft and comfortable to wear. You going to love this long sleeve button-closure denim shirt dress. You can pair it with your favorite glasses and bags. This stylish Denim shirt costs $50.99.
2. Sexy Mini Shirt Dress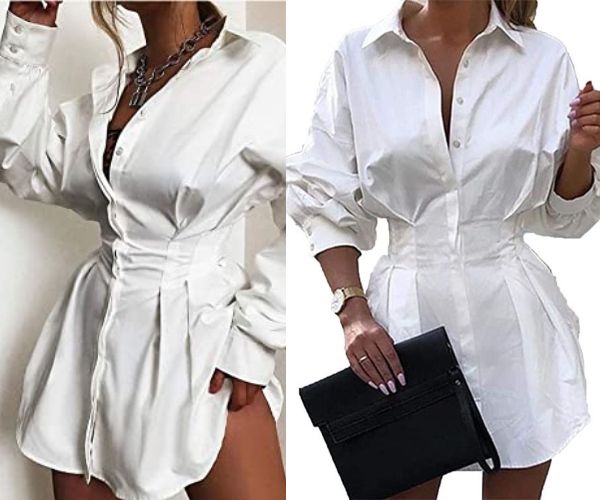 You can easily wear this sexy and stunning dress at your office as well as attend any party. It is featured a slim fit with a single-breasted button-down. This Sexy Mini Dress costs around $26.99 – $32.99.
3.

Women's V Neck Plaid Shirt Casual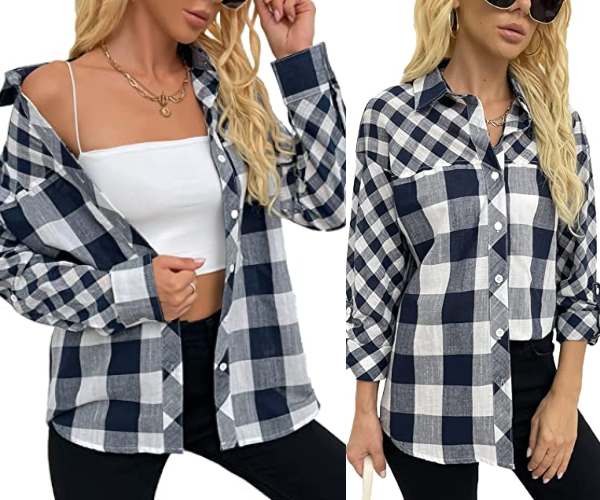 This long-sleeve V Neck Plaid Shirt Casual is very lightweight and comfortable to wear. The white top and jeans are perfect matches with this Plaid Shirt dress. It cost around $10.
4. Juniors' SO® Belted Shirtdress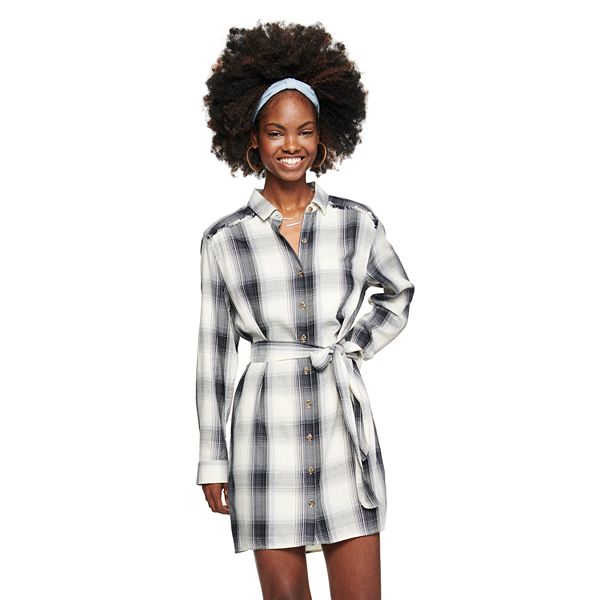 People appreciated the laid-back style of this junior's Belted shirtdress. It is available in various colors and sizes. Its market price is $40.00.
5. Tiered Shirtdress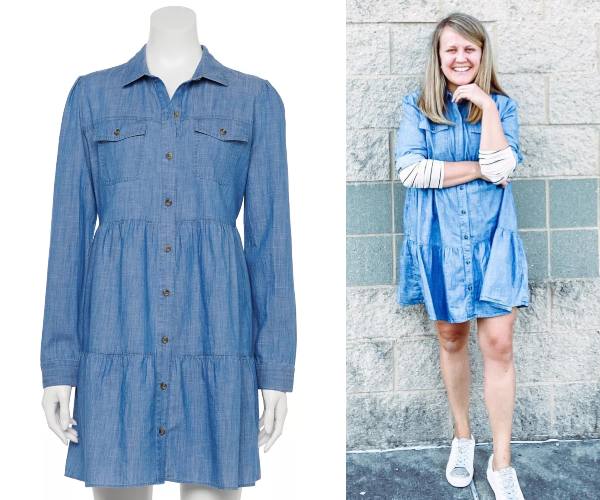 This button-down Tiered Shirtdress is trending now. Its loose fit and comfy look make it easy to pair with any other sneaker and any handbag. It is affordable and only costs you $40.
Also, read 7 Women's Winter Wear Must-have Essentials For Fall 2021
6. Women's Lands' End Shirtdress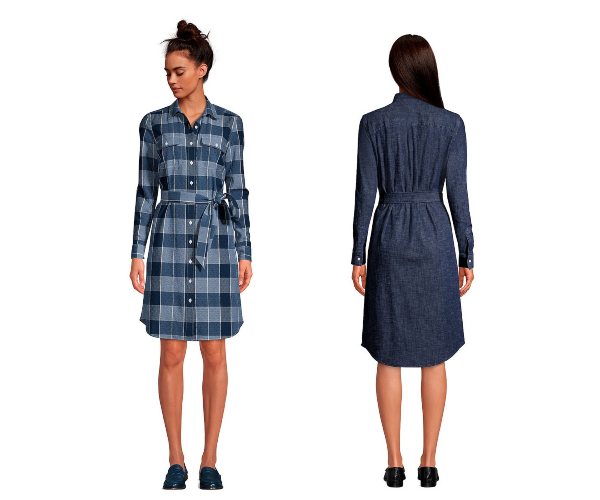 This long-sleeve casual Shirtdress gives you a very stylish look you can easily give your belly a perfect shape with this coordinating sash belt. It is worth around $79.97 – $53.97.
7. Women's Western Shirt Dress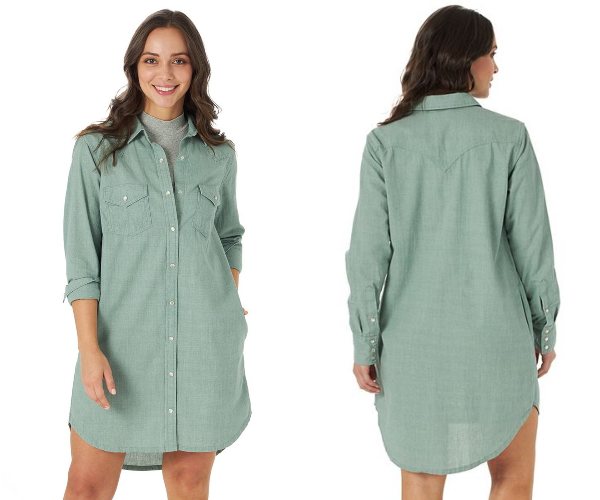 This elegant western shirt dress is featured by an American-based fashion brand Wrangler. This faded green shirt dress cost around $55.00.
8. Signature Shirt Dress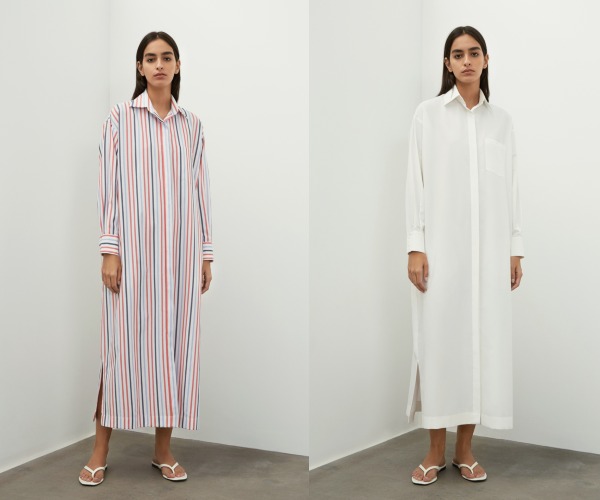 If you are tall then a Signature Shirt Dress is perfect for you. It looks unique from other shirt dresses because of its comfy loose fit and long ankle length. You can buy this product from the Bouguessa online store for $250.
9. Hind Puffed Sleeves Shirt Dress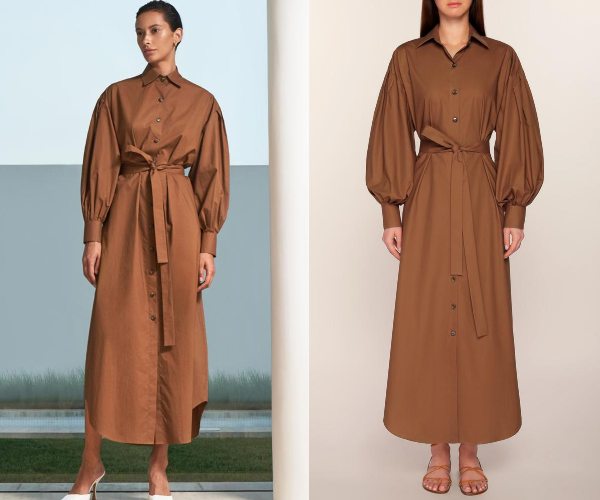 lightweight cotton fabric is used while making this graceful shirt dress. It has Puffed Sleeves and the finest finishing gives you an extraordinary look. This luxury Shirtdress costs $636.
Also, read 9 cool white dresses for girls