Is Miley Cyrus dating Yungblud or were they just flirting? Details inside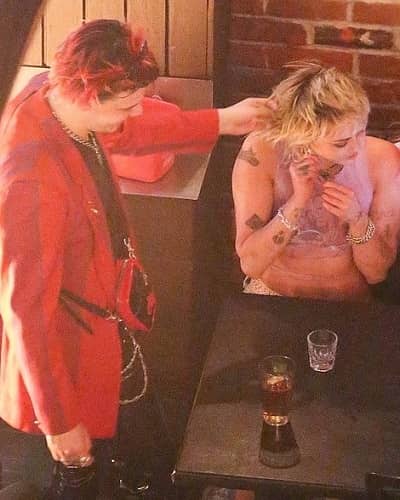 Miley Cyrus threw a 15th Anniversary party as a tribute to Hannah Montana at The Rainbow Bar & Grill.
The party took a new turn after Miley was spotted looking cozy with Yungblud.
---
There have been rumors of the two dating since the part. They were close to each other as seen in the pictures where he is seen stroking her face and hair.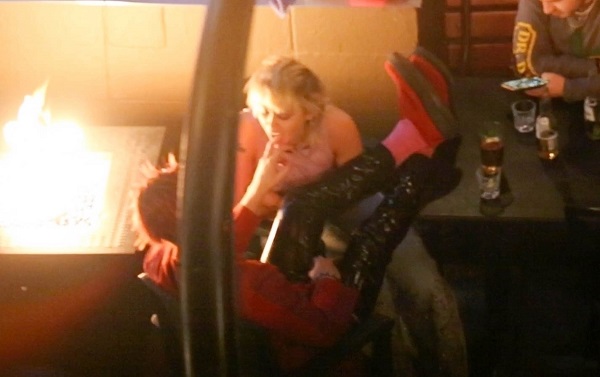 Miley was seen sipping her drinks and flirting with a British musician. They added fuel to the fire after packing on the PDA in a private corner of the bar as he rested his legs on her lap while she playfully bit him.
Miley also shared pictures of her celebration on Instagram and captioned them,
"Me recovering from / reliving last nights rager."
In the posted pictures, she was wearing a Hannah Montana crop top, denim jeans, and hot pink gloves. The picture of her with drinks also created a question about her sobriety. Almost four months ago, she revealed how she is sober and doing well.
Also read Liam Hemsworth and his reaction to the candid interview of his ex-wife, Miley Cyrus on the Howard Stern Show!
Now talking about whether the two are dating or not, as per some eyewitnesses it looked like there was something cooking between them.
A source claimed,
"Miley and Yungblud were definitely flirting with each other, but they are not dating. It was just a fun night out with friends, but there is definitely chemistry there."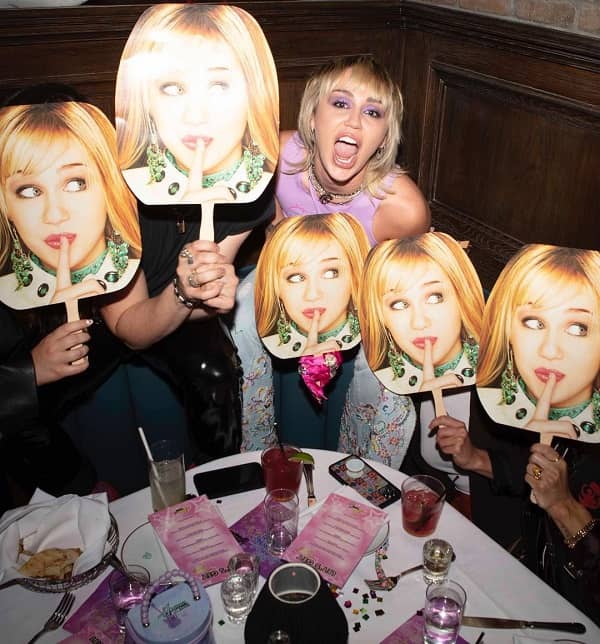 Also read Miley Cyrus and Cody Simpson-are the two still dating or have they separated?:
Short bio on Miley Cyrus
Miley is a singer, songwriter, as well as an actress. Her real name is Miley Ray Cyrus and she belongs to American society.
She acted as the character Miley Stewart on the Disney Channel television series Hannah Montana in 2006. Along with her, her father also starred in the series, which aired for four seasons until 2011. Read more bio…