XXXTentacion shot dead while shopping!
Rapper XXXTentacion shot dead while he was shopping a bike in South Florida on Monday, June 18, 2018. According to TMZ, he was shot,
"possible drive-by,"
Also, it was said that there were multiple gunshots being fired at once.
Broward Sheriff's Department also tweeted,
#BreakingNews #BSO is currently working an incident regarding a shooting at 3671 N. Dixie Hwy., Deerfield Beach. PIO headed to scene. Dispatchers received a call of a shooting at 3:57 p.m. An adult male victim was transported to an area hospital.

— Broward Sheriff (@browardsheriff) June 18, 2018
The adult male victim has been confirmed as 20 year old Jahseh Onfroy aka rapper #XXXTentacion.

— Broward Sheriff (@browardsheriff) June 18, 2018
Celebrities reactions!
Many celebrities have shown their grief via social media on the death of the rapper. They have sent the condolence messages to his near and dear ones. Kaney West tweeted with a picture of XXXTentacion,
rest in peace ???????????? I never told you how much you inspired me when you were here thank you for existing pic.twitter.com/QU7DR3Ghbw
— KANYE WEST (@kanyewest) June 18, 2018
Daniel Sturridge, footballer also tweeted,
R.I.P @xxxtentacion sad day for music. He was a real talented musician, only 20yrs old. ????

— Daniel Sturridge (@DanielSturridge) June 18, 2018
J Cole, who is a rapper stated,
"enormous talent and limitless potential. God bless his family, friends and fans,"
Louis Theroux, a documentary maker also stated,
"Notwithstanding personal demons, he was a huge talent & bringing a beautiful new feel to hip hop. So sad."
XXXTentacion's Journey
XXXTentacion's real name was Jahseh Dwayne Onfroy. He started his journey as a rapper or in the music career by uploading his songs on the website, SoundCloud. His songs like SAD! and Moonlight was loved by the audiences and he started gaining fame and fan following. His debut album was released on 17 August 2017. He had millions of viewers on his music videos.
His album's subject was tackling depression and many A-lister rappers praised him for his work. He was worth $6 million (£4.5m).
Difficult Childhood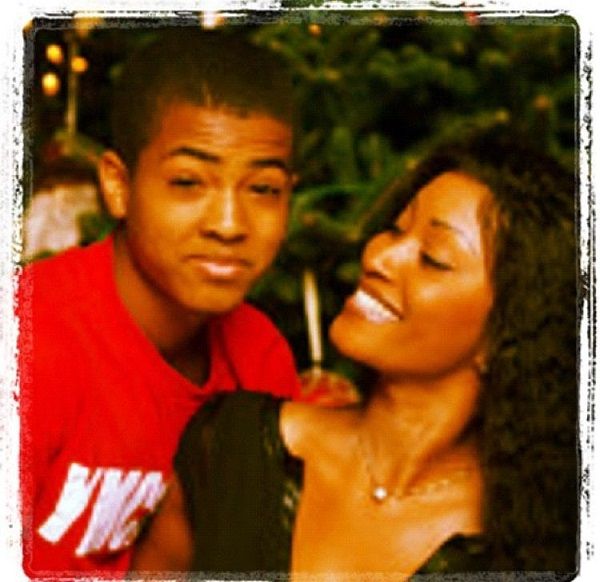 Source: Pinterest(XXXTentacion with his mother)
XXXTentacion was born in the year 1998 in Florida. He was raised by a single mother, Cleopatra "Cleo" and they were so poor that it was difficult for his mother to raise him with the facilities and infrastructure a child needed. But mother and son were very close and loved each other immensely. It was once reported,
"When she was in the picture he said she would shower him with gifts and affection. When she was away, a darkness and depression ate away at him, one that would define his short life."
Unlike other kids, XXXTentacion upbringing was not a normal one. He had troubled childhood and he was expelled from his middle school. The reason was for because of fighting. Afte that, he started focusing on his music career. Then he rose to fame very quickly by uploading his songs and soon he was called as a SoundCloud Rap.
He was charged with 'possession of a firearm, armed robbery, resisting arrest and Xanax possession' when he was just 17 years old. Gradually he became drug-addled and started to inbuilt bad habits such as abusing others, involving in fights, keeping bad company. He started going into a depression.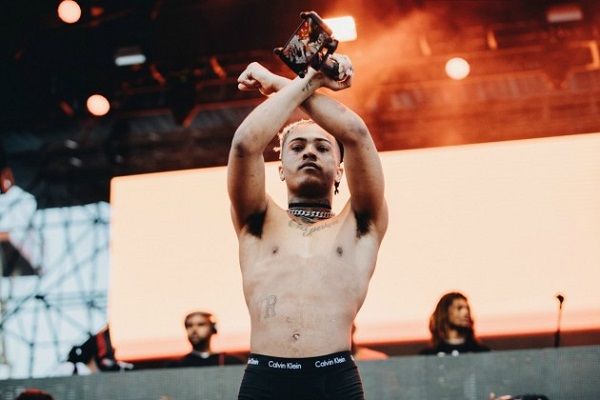 Source: Hardys Closet(XXXTentacion)
Involved with big stars
Because of XXXTentacion work, stars like A$AP, Drake, Diplo has been linked with him. A$AP had tweeted and praised XXXTentacion. Drake was accused of plagiarising his music and he has worked together with Diplo.