Late Aaron Carter Reportedly Tried to Stop His Publisher from Releasing his Controversial Memoir!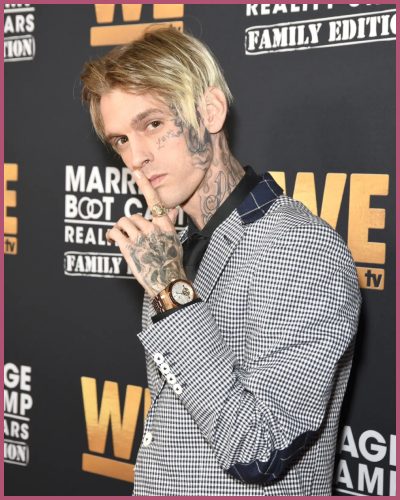 Aaron Carter allegedly did not want his publisher to publish his memoir.
The late star's posthumously Aaron Carter: An Incomplete Story of an Incomplete Life is set to release on Tuesday.
Hilary Duff also condemned the book citing much false information.
---
Aaron Carter was not willing to publish his memoir
Aaron Carter was very much against publishing his memoir Aaron Carter: An Incomplete Story of an Incomplete Life.
The late star did his best to stop his publisher from releasing the controversial memoir before he passed away earlier this month at his home in California.
His publisher said:
"Aaron, in the midst of [working on the book], said, 'I want nothing to do with this' and stopped, so the fact that the publisher is saying it's green-lit, it's not,"

"That's against Aaron's wishes."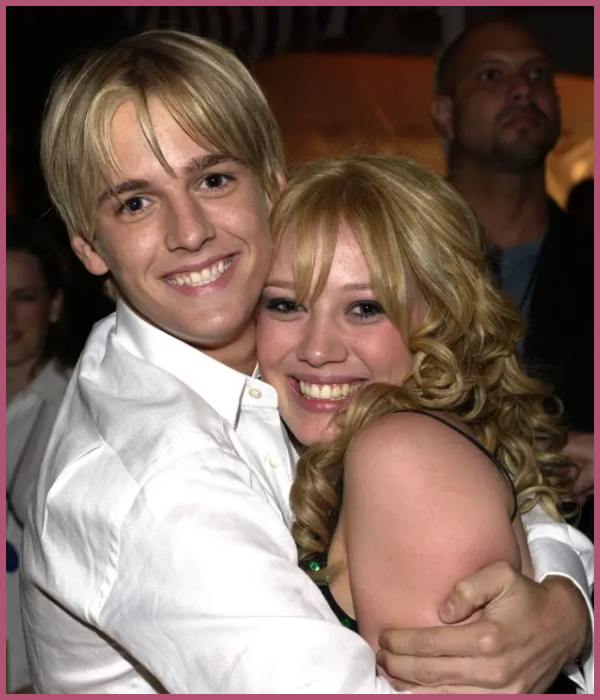 Fans have seen a few excerpts from the unauthorized posthumous memoir which is all set to release on Tuesday.
One of the most controversial parts of the memoir states that Carter once spent a night at the King of Pop Michael Jackson's home. He allegedly found the musician at the foot of his bed in "tighty-whitey" underwear.
Another controversial part of the memoir states that the I Want Candy singer also mentions his teen love affair with former Disney star Hilary Duff. There he reportedly said he took the Lizzie McGuire star's virginity when she was only 13 years old.
Duff, 35, revealed it was disgusting in a statement she released on Thursday and said:
"It's really sad that within a week of Aaron's death, there's a publisher that seems to be recklessly pushing a book out to capitalize on this tragedy without taking appropriate time or care to fact check the validity of his work.

"To water down Aaron's life story to what seems to be unverified click-bait for profit is disgusting."
Also, Read Nick Carter Pays a Heartfelt Tribute to his Late Brother Aaron Carter and Addresses Their Complicated Relationship!
The memoir's publisher stays with his decision to publish it despite the backlash
Aaron's management team and publicists revealed that they'd like to thank Hilary for her remarks.
Taylor Helgeson from Big Umbrella Management stated:
"In the few short days following our dear friends passing we have been trying to grieve and process while simultaneously having to deal with obscenely disrespectful and unauthorized releases including an album titled blacklisted, a single titled 'Lately' and now a book,"
She continued:
"This is a time for mourning and reflection not heartless money grabs and attention seeking. We would ask the parties responsible to remove the aforementioned content and that no further content be released without approval from his family, friends, and associates."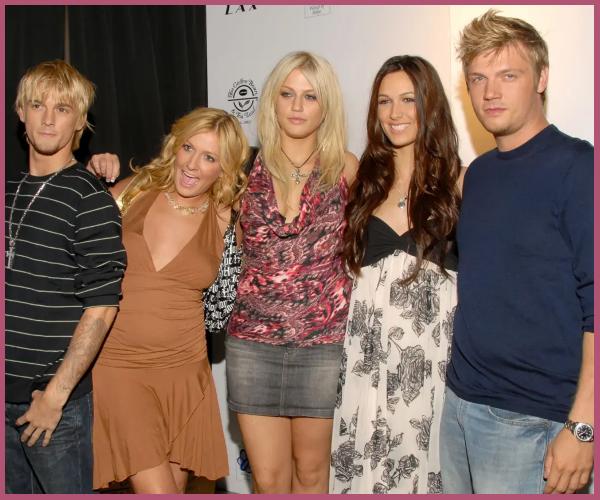 Despite the backlash, publisher Andy Symonds sticks to his decision and said that Carter hired him to help tell the world his story.
Adamant to release the book, Symonds said:
"That story, while tragically cut short, was filled with good and bad,"

"His life was far from pretty, and understandably certain people in the public eye don't want some of the stories Aaron tells in his book to come to light. That doesn't make them any less true or newsworthy."
He further expressed his gratefulness that Aaron chose him to deliver his story. Andy also claimed the book will help others struggling with mental health and addiction problems.
Symonds, however, did not comment when various publications asked him if Aaron at any point wanted to stop the book from being published.
Carter died mysteriously in his bathtub at his California home at the age of 34. He is survived by his 11-months old son, Prince.
The late star had a tough life and had problems dealing with substance abuse, mental health, and family traumas.
He spent the last years of his life trying to make amends with the ones he's hurt and also joint rehab so he could win custody of his son.
Also, Read A Heartbreaking Interview Shows Aaron Carter Once Admitting Dying Young was His Greatest Fear!