Larsa Younan files for divorce from husband NBA star Scottie Pippen! Is their relationship over?
US Weekly has stated that Larsa Younan who is a close friend of Kim Kardashian has filed for divorce from her husband of 21 years former NBA star Scottie Pippen! Is their married life really at an end? The couple has been having an on-and-off married life since October 2016 when Scottie Pippen had initiated the divorce on charges of infidelity on the part of Larsa. They were trying to make things work out but it seems that they were unsuccessful in their attempt to save their marriage!
Larsa Younan files for divorce from husband Scottie Pippen
US Weekly has reported that Larsa Younan has filed the legal papers for procuring a divorce from her husband of 21 years Scottie Pippen. A source told the US Weekly:
"Larsa and Scottie did try hard to make it work, but just couldn't figure it out in the end, It wasn't the same after Scottie filed in 2016. They grew apart and have their own lives now. There were also a lot of things from their past that they couldn't move on from. No drama, just issues. They are on good terms and are still close when it comes to their kids."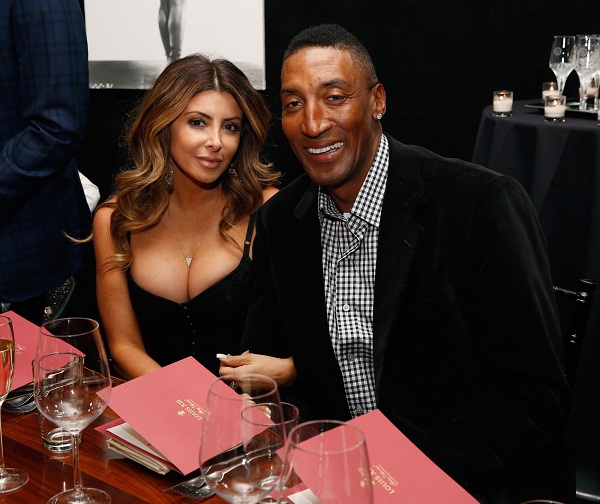 Larsa, 44 has put "irreconcilable differences" as the reason for the divorce. The court papers were filed in Los Angeles on 2 November 2018. These were obtained by US Weekly and it states that she wants the spousal support from Scottie as well as joint and legal custody of her four children which the couple share.
The ups and downs in the Larsa Younan-Scottie Pippen relationship
Larsa and Scottie have been having a troubled married life now since the last 2 years. In 2016, Larsa was accused of cheating on her husband with rapper Future.  Scottie had filed for divorce from her in October 2016. An insider had said at that time:
"Scottie is devastated. He found out about Larsa and Future and couldn't handle it," 
Larsa had maintained that she and Future are just friends.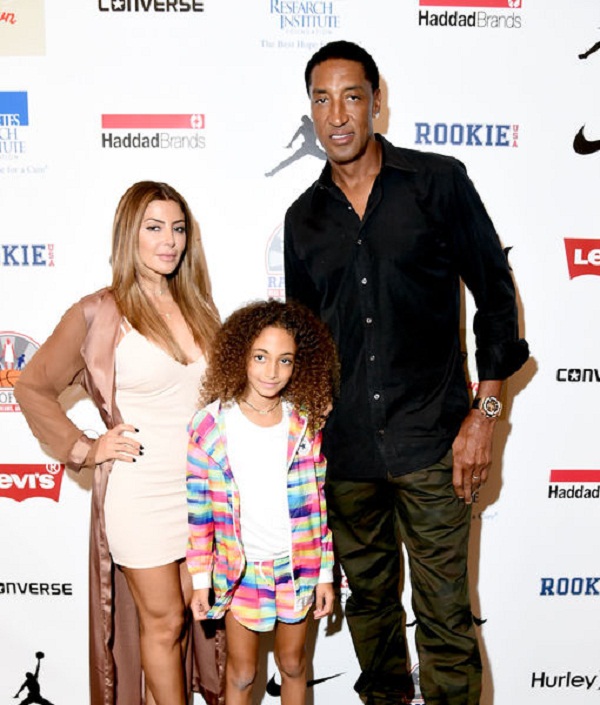 In mid-2017, the couple tried to reconcile and the divorce case was dismissed in November of the same year. But they could not remain together for long and again separated. In the last few months, they were again trying to salvage their marriage for the sake of their kids. But the attempts were in vain and now Larsa has filed for divorce.
Larsa Younan-Scottie Pippen relationship
Larsa and Scottie met and began dating soon after. On 10 July 1997, the couple exchanged wedding vows. They seemed to be leading a happy and blissful married life. The couple has four children and their names are Scotty Jr. who is 17, Preston who is 16, Justin who is 13 and the youngest child is a daughter named Sophia who is now 9. Sophia regularly features in her mother's Instagram and also had participated in Dancing with the Stars: Juniors show on TV. In her recent Instagram pictures, Larsa is seen without the wedding ring.
Scottie had been into multiple relationships in the past. He was married to Karen McCollum and has a child named Antron with her. Antron is 30 now. He was dating Sonya Roby after that and has a daughter named Taylor with her. Taylor is 24 now. He was engaged to Yvette Deleone with whom he has a daughter named Sierra, 23.
Larsa Younan-Short Bio
Larsa Younan is a famous model, television personality, and actress of America. She is best known as the cast member of the American reality television series 'The Real Housewives of Miami'. She is one of the most talked television personalities of America. She is a good friend of Kim Kardashian, reality star. More Bio…
Credit: us weekly