'Marriage without dating': This trend is catching up with Indonesian singles! Is it really good?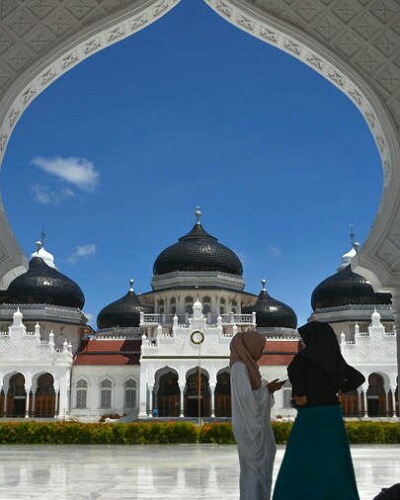 There is a new trend that is fast growing amongst young singles in Indonesia.
This conservative trend called 'marriage without dating' is gradually gaining prominence in the liberal Islamic society of Indonesia.
---
Marriage without dating-the new trend
There is a movement that is gaining control in the liberal society of Indonesia. It is called Indonesia Tanpa Pacaran (Indonesia without dating).
And in this South-Eastern nation, one-quarter of the 260 million population of the country are people who are born after the mid-1990s. And the practice called true or introduction is picking up in them.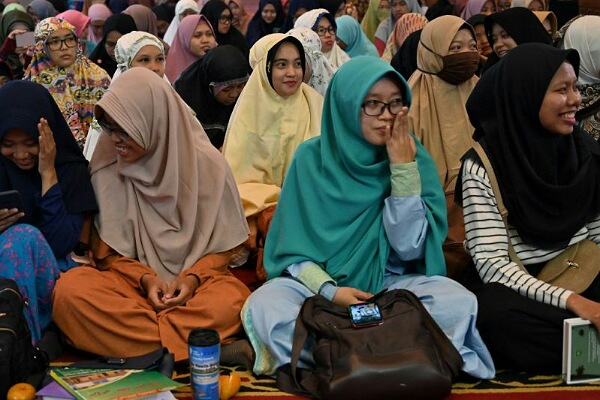 This group is nuptials-focused and has more than one million followers on its Instagram page. Its main target audience is the enormous Generation Z who are online and on social media.
The group advocates for early marriages and feels that this is ideal. Besides, they feel that all pre-marital contacts should be supervised. They strongly believe that the concept of pre-marital dating originated in the Western world and spread to the East. They consider this sinful and unholy.
The group which started in 2015 sells branded products such as hats, keychains, and hijab head coverings which many women in Indonesia wear.
The university student La Ode Munafar launched this movement. Recently, on New Year's eve, La Ode hosted a "mass breakup" in Kendari city on Sulawesi island.
La Ode said:
"I've researched dating from a scientific and psychological point of view,"

"It's harmful in every respect,"
Where is the origin of this trend?
In 1998, the Suharto dictatorship collapsed in Indonesia. He had largely suppressed religious expression and hence conservatism.
Sidiq Harim who is a sociologist at Gadjah Mada University said:
"This era of democracy has opened up space for religious expression,"

"Public piety through religious symbols is emerging and taaruf is one of them."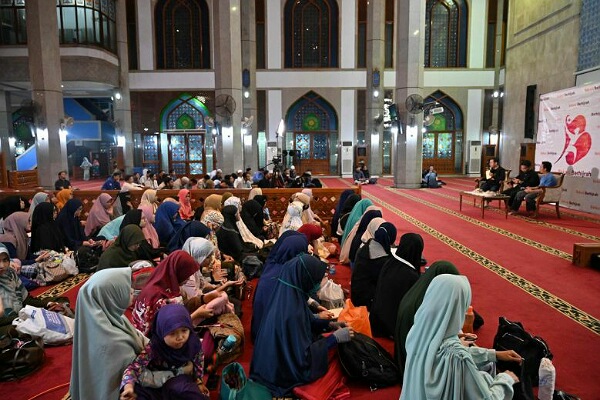 Indonesia is witnessing a wave of Islamic conservatism. Many celebrities have embraced it and announced that they will adopt a more pious lifestyle. Many have joined this movement and feel pleased.
Advocates of this campaign say that it will empower women and allow them to choose their life partners without the compulsion of pre-marital sex. Both partners follow Islam teachings and do not need family consent for their alliance.
But the ill effects of this practice
But not all Indonesians favor this regressive movement. Last year, the government tried to push the ban on pre-marital sex by making it criminal, but there was a huge public outcry against it.
Besides, the movement still states that women should keep the happiness of their husbands and children above their own. This gender inequality may get exploited and cause problems for females.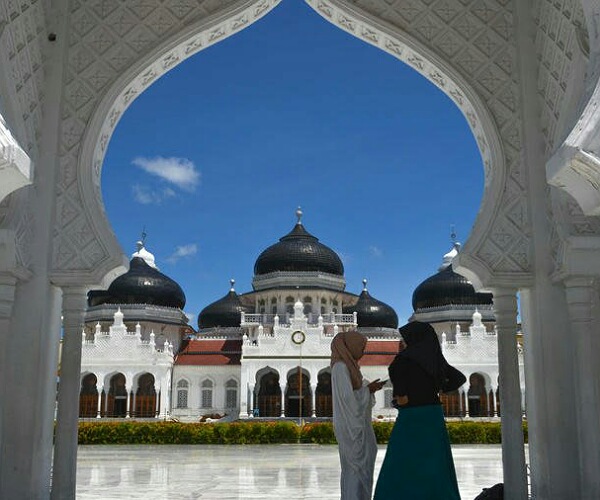 Kalis Mardiasih, a Muslim feminist and gender campaigner at Gusdurian National Network, stated:
"I've heard many stories about domestic abuse,"

"It can happen in other relationships too. But it's critical to assess someone's attitude as early as possible and see what kind of person they are."
Click to read about Chrissy Teigen and her family caught in an earthquake that shook Bali in Indonesia! Chrissy shares it in real-time with her social media followers!
Azara Mahdaniar, 25 rightly puts it:
"I don't agree with this sudden marriage thing," 

"You don't want to commit and find out later on that your partner is mean or abusive."
Source: RFI Fr