Tess Daly devastated with the tragic accidental death of her pet dog Minnie!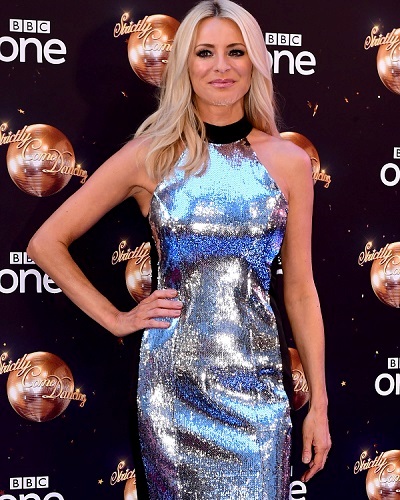 Tess Daly, the host of the show Strictly Come Dancing had some heartbreaking news to share with her viewers on the recent episode. She said that she has accidentally killed her pet dog Minnie with her car.
Tess Daly and her pooch's tragic death
Tess Daly, 49 who is the host of the show Strictly Come Dancing revealed shocking news. She said that she accidentally ran over her pet family dog, Minnie and killed it.
Tess was returning home in her car when her pet dog, a Maltese Shih Tzu named Minnie escaped from her luxurious mansion in Buckinghamshire. It was because the builders had left the door open. Tess mistakenly ran over the dog and killed it in the process. She did not know that the dog was loose and was unable to stop the car immediately when the pet ran underneath its wheels. The incident occurred last month and Tess told The Sun on this Sunday that she is completely devastated on losing the animal.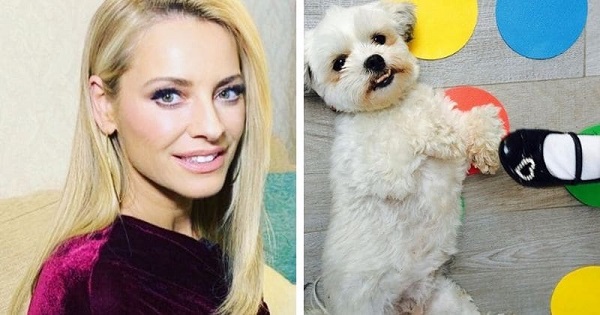 Tess said:
"I'm devastated by this terrible accident. It's a dog owner's worst nightmare.
"It has had a huge effect on the whole family and we are heartbroken at losing Minnie.
"This has, and continues to be, a very emotional time for us all."
Tess' family is still mourning the death of the dog.
Tess and her 50th birthday party
Tess and her family which includes husband Vernon Kay, 44 and their children, Phoebe, 14 and Amber, 9 were to go to the Maldives on this 27 April for Tess' 50th birthday celebration. But the family has made a decision to delay this trip since the whole family is grief-stricken by this tragedy. A source told:
"It all happened in a flash and there was absolutely nothing she could do. But it was sickening.

"Minnie was like another child to Tess and Vernon and to lose a member of the family in such a tragic, hideous way is understandably devastating."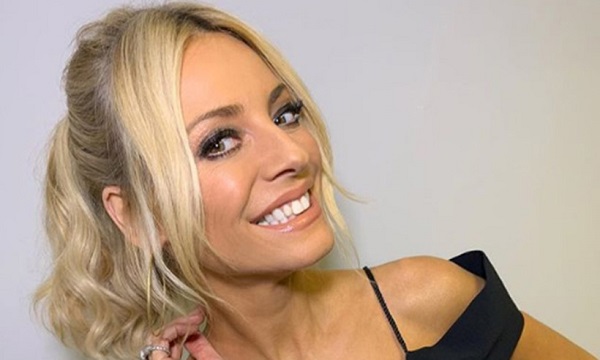 Tess Daly and her pets
Tess Daly had this dog Minnie and both the husband and wife as well as their kids adored it. The couple also has a Chihuahua who is 4 years old now and named Blue. They also have two Shetland ponies named Honey and Willow. These ponies are now one-year-old.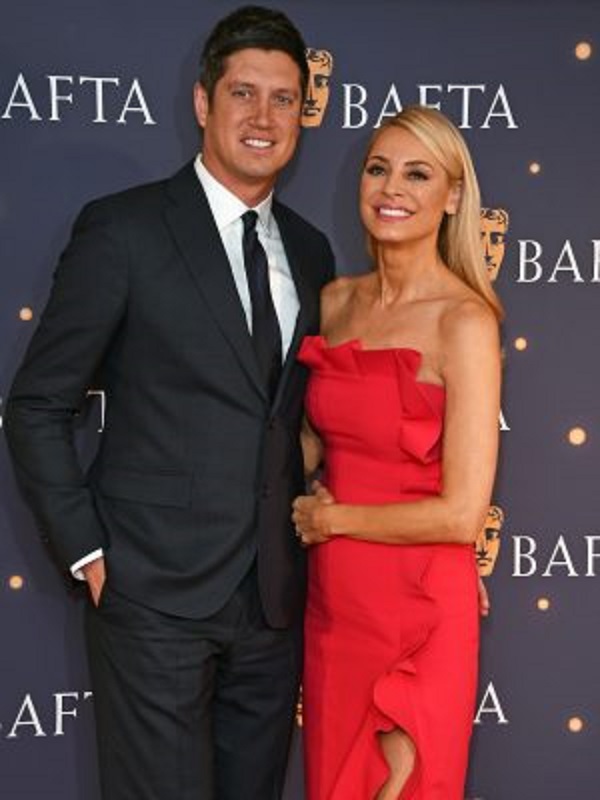 Before the burial of Minnie, the family had a memorial on the grounds of their home.
Tess Daly and the Marathon dance
Tess with her co-host Claudia Winkleman, 47 participated in a dance Marathon for Comic Relief. They danced the longest and also broke the record in Red Nose Day history. They danced non-stop for 24 hours and 5 minutes. The duo raised £ 780k for charity. They had other celebrity guests as well which included their fellow Anton DuBeke. Later, Tess revealed that she suffered from motion sickness during the dance but looked at Claudia for motivation.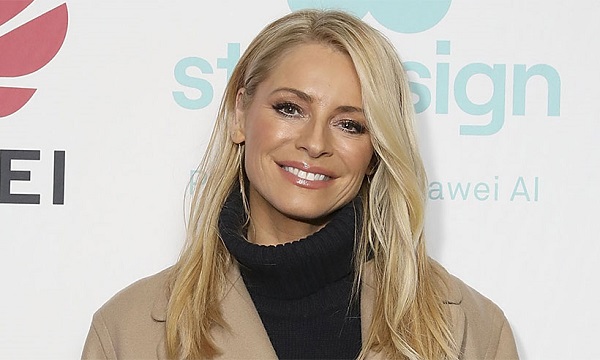 Tess told of her friend:
"She's had my back the whole way through. We've looked after each other. We've seen each other strapped up with tape. We both had a little cry."
Also, read Amanda Holden is petrified after a male in a Volkswagen car follows her and parks his car in her driveway!!!
But Claudia joked:
"I never want to dance again, I don't like movement."
Source: express UK