Brendon Urie flooded with #BrendonUrieSpeakUp on Twitter! Know about his problematic behavior, pansexual, net worth and biography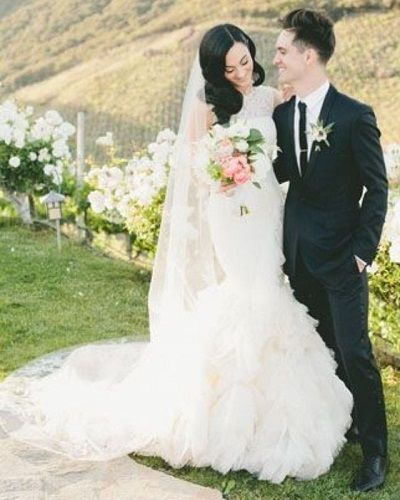 On 13th August 2020, there was a trending hashtag on Twitter which was #BrendonUrieSpeakUp.
There were thousands of tweets made on the hashtag where Brendon Urie was asked to speak up about the sexual misconduct allegations against the band Panic! at the Disco security guard Zack Hall.
---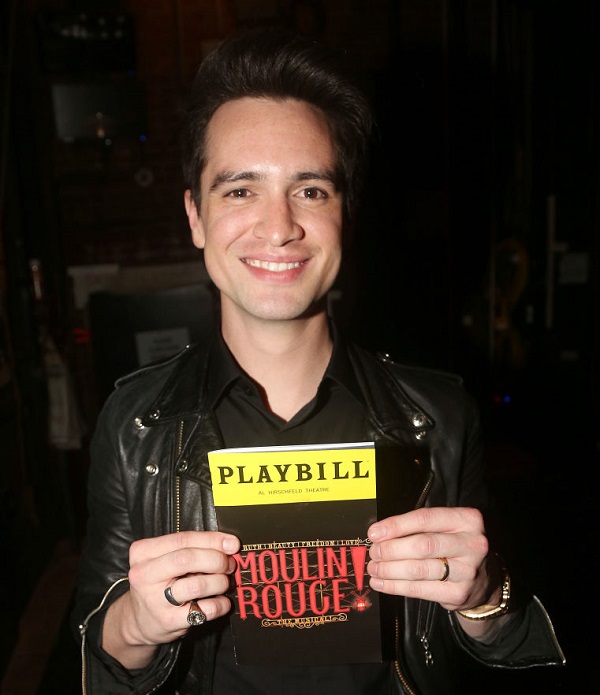 Not just Hall but Urie has been questioned about it. All this started after the band's bassist Dallon Weekes' wife Breezy Weekes accused Zack Hall of sexual harassment. Dallon departed from the band in 2017 but he had been constantly bullied ever since.
Brendon Urie's problematic behavior
Brendon has also been accused of sexually assaulting a minor. At the end of July, he was urged to speak up after the controversy fled.
Again he has been asked to speak about it. A Twitter user @kam02700814 had an experience with Brandon in 2009 in a deleted tweet.
Brendon knew he was a minor at the time still he asked Kam if he'd ever made out with a man before and supposedly told his fan that he himself had tried it with a member of P!atD.
Urie allegedly touched his height to the point he ran away and felt disgusted. Since then a thread of Tweets has been made asking him to clear the accusations. But Brendon is yet to speak up on the topic.
In the past, Urie made some racist, misogynist, transphobic, and ableist comments. In a disturbing video on stage he said,
"If I see you after the show, I'm gonna f–k you. I don't care if you want it. I more care if you don't want it. Because then I really want it."
Also read Will The Ellen DeGeneres Show become another #MeToo scandal amidst allegations of a toxic work environment and sexual misconduct!
Brendon Urie comes out pansexual
In 2018, Brendon Urie came out as pansexual. He is married to a woman Sarah Orzechowski since 2013. They got engaged in 2011. Their wedding was held in Malibu, California on 27th April 2013.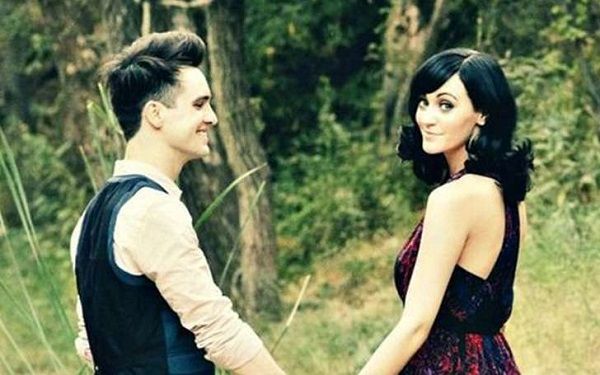 They met at his show in Detroit. She was in a relationship at the time but it was love at first sight for Brendon. They met again eight months after Sarah broke up with her then-boyfriend.
They are in a pretty open marriage as Brendon had experimented with homosexuality. His wife Sarah is also attracted to women.
"It's really kind of loosely based on the majority of relationships I've been in, even now with my wife. Yeah, she's attracted to girls, and I think some men are extremely attractive and I don't wanna hide it. I have no shame in it. I like being able to shed some light on that. It's nice to be able to open up like that."
Similarly, his wife Sarah is an esthetician and makeup artist. She has worked for MAC cosmetics. Being married for more than 7 years, they do not have any children yet.
How much is Brendon Urie's net worth?
The estimated net worth of Brendon is $8 million. He is a musician who plays guitar, piano, drums, bass, cello, violin, trumpet, accordion, and organ.
Brendon is in the band Panic! at the Disco and has released studio albums A Fever You Can't Sweat Out, Pretty Odd, Vices & Virtues, Too Wierd to Live, Too Rare to Die! and many more.
Likewise, back in 2017, Brendon was forced to move out of his house, his dream house after receiving constant harassment from fans that left him feeling unsafe.
Also read Insight on the happily married life of Greg Covey and Wendi McLendon! Know about Covey's father's demise, net worth, social media, biography
Short bio on Brendon Urie
Utah-born Brendon Urie is the lead vocalist of an American rock band, "Panic! at the Disco". Brendon is well known for his vocal range. He possesses a four-octave tenor vocal range. Additionally, he is a songwriter, musician, and multi-instrumentalist. Talented Brendon is active in the music industry since 2004.
Presently, he is the only remaining member of the band, Panic! at the Disco". Read more bio…