Chris Rock Net Worth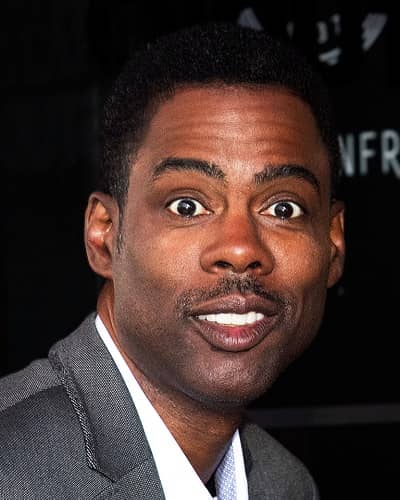 As of 2022, His Fortune is assumed to be $ 60 Million Dollars. 
His Main source of Income is his profession as an actor and Producer. 
His Net Worth is likely much higher, but he reportedly lost tens of millions of dollars in a divorce settlement with his 20-year wife, Malaak Compton.
---
What is Chris Rock's Net Worth and Salary? (Updated 2022)
Chris Rock has a net worth of $60 million as an American comedian, actor, writer, producer, and director. His net worth may be much higher, but he reportedly lost tens of millions of dollars in a divorce settlement with his wife of 20 years, Malaak Compton. After 20 years of marriage, they divorced in 2016.
Chris rose to prominence in the early 1990s as a cast member on "Saturday Night Live," but he is also well-known for his work as an actor in films such as "The Longest Yard" (2005), the "Madagascar" film trilogy (2005-2012), and "Grown Ups" (2010). He also created and produced "Everybody Hates Chris," a semi-autobiographical sitcom that aired 88 episodes between 2005 and 2009. He was voted as the fifth-greatest stand-up comedian by a Comedy Central poll.
| | |
| --- | --- |
| Net Worth: | $60 Million |
| Date of Birth: | Feb 7, 1965 (57 years old) |
| Place of Birth: | Andrews |
| Gender: | Male |
| Height: | 5 ft 10 in (1.78 m) |
| Profession: | Comedian, Screenwriter, Actor, Film director, Film Producer, Television producer, Voice Actor, Presenter |
| Nationality: | United States of America |
Earnings
Chris is consistently one of the highest-paid comedians in the world when he goes on tour. For example, Chris Rock made nearly $60 million between June 2016 and June 2017. Chris earned $30 million between June 2017 and June 2018.
Early Career
Christopher Julius Rock was born on February 7, 1965 in Andrews, South Carolina. Rock and his parents relocated to Brooklyn, New York, shortly after, eventually settling in Bedford-Stuyvesant following a second relocation. Growing up, he was bused to schools in largely white Brooklyn neighborhoods, where he was bullied and harassed by white pupils. As the bullying became more severe, he dropped out of high school and obtained his GED while working at fast-food restaurants.
Rock began performing stand-up comedy in 1984 at the New York City club Catch a Rising Star. As he performed, he gradually gained recognition, even landing roles in TV shows such as "Miami Vice."
Eddie Murphy saw Rock performing at a nightclub and befriended him, mentoring him, and even giving Rock his first film role in "Beverly Hills Cop II" during his early years.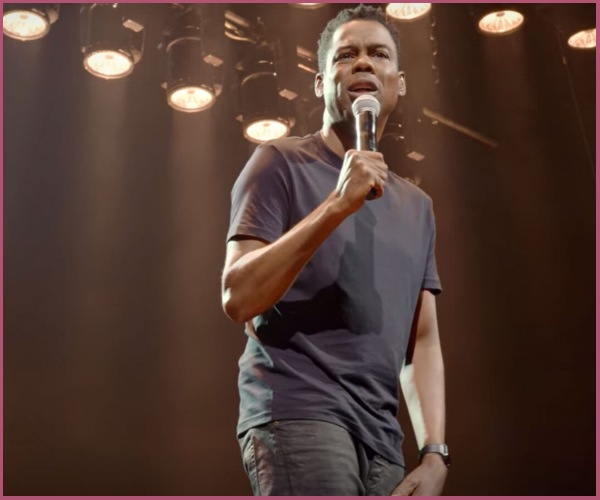 Saturday Night Live and Comedy Success
In 1990, Rock joined the cast of Saturday Night Live (SNL). They became known as the Bad Boys of SNL, along with fellow new cast members Chris Farley, Adam Sandler, Rob Schneider, and David Spade. "Born Suspect," his debut comedy CD, was published in 1991. Moreover, The same year, he was praised for his performance as an addict in the film "New Jack City."
Rock quit SNL two years later to appear on its prime-time rival, the largely African-American sketch show "In Living Color." He was only in six episodes, though, because the show was discontinued a month after he began. Following that, Rock wrote and starred in the comedy "CB4", which cost only $6 million to produce but grossed $18 million.
Rock's debut HBO special, "Big Ass Jokes," aired in 1994, but it was the 1996 follow-up "Bring the Pain" that garnered him two Emmy Awards and established him as one of America's top comedians. He rose to prominence as a commentator for Comedy Central's "Politically Incorrect" during the 1996 United States Presidential Elections, for which he received another Emmy nomination.
His HBO comedy specials "Bigger & Blacker" (1999) and "Never Scared" (2004) earned him the title "funniest man in America" from Time and Entertainment Weekly. HBO also aired "The Chris Rock Show," his own talk show in which he interviewed celebrities and politicians and won an Emmy for writing.
His other Grammy-winning productions from this time period include the humor albums "Roll with the New," "Bigger & Blacker," and "Never Scared." In September 2008, Rock's fifth HBO special, "Kill the Messenger," was released, earning him another Emmy for best writing for a variety or music program.
Netflix Special Payday
Rock's success with comedy specials carried over into the new decade. On October 30, 2016, Netflix announced the release of two new stand-up specials from Rock, for which he was reportedly paid $40 million ($20 million per special). The first, "Chris Rock: Tamborine," was published on February 14, 2018, and was his first concert special in ten years.
Film Career
Rock was able to get prominent roles in films such as "Down to Earth" (2001), "Bad Company" (2002), "The Longest Yard" (2005), "Death at a Funeral" (2010), "Grown Ups" (2010), and "2 Days in New York" with the recognition from his comedy career (2012). He also provided Marty the zebra's voice in three films in the "Madagascar" animated film franchise.
Rock, in addition to appearing in front of the camera, has also worked as a writer and director. He wrote, directed, and performed in the films "Head of State" (2003), "I Think I Love My Wife" (2007), and "Top Five" (2014). In 2009, he also published a documentary about the attitudes and history of American women's haircuts  "Good Hair".
Other Projects and Ventures
Rock has not only written and directed films, but he has also worked as a television producer. He was the executive producer and narrator of UPN's comedy series "Everybody Hates Chris," which premiered in 2005. The show was then moved to The CW, where it completed its final season in 2009. The show's content was largely based on Rock's own teenage experiences, and it received nominations for a 2006 Golden Globe for Best TV Series (Musical or Comedy), a 2006 People's Choice Award for Favorite New Television Comedy, and two 2006 Emmy Awards for costuming and cinematography. "Totally Biased with W. Kamau Bell" was also produced by Rock.
Rock hosted the 77th Academy Awards in 2005 and the 88th Academy Awards in 2016, drawing on his years of comic performing experience. Rock, a "passionate cannabis customer," invested in Lowell Herb Co., a California cannabis firm, in August 2019.
Personal Life
On November 23, 1996, Rock married Malaak Compton-Rock, and the pair lived in New Jersey with their two daughters (born in 2002 and 2004). In December 2014, Rock filed for divorce, admitting to infidelity as well as porn addiction. In 2016, their divorce was finalized. Chris was reportedly forced to pay his ex-wife $40 million in real estate and liquid assets.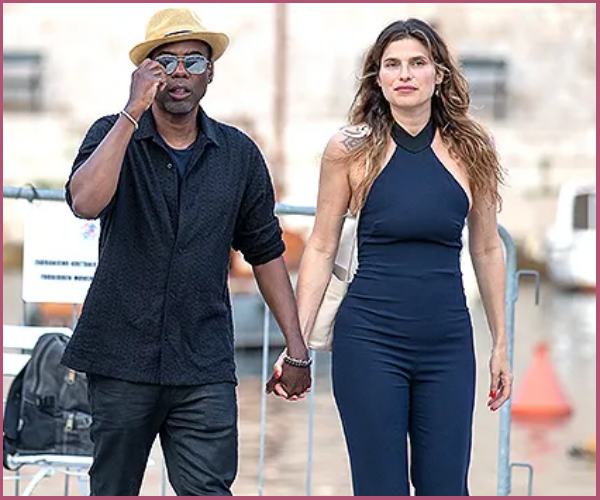 Real Estate
Chris purchased a property in Brooklyn, New York in 1994 while working on SNL. He spent two years there before moving to the suburbs with his new bride Malaak. He continued to rent the Brooklyn house for $8,000 per month until 2017 when he listed it for $3.25 million. Malaak continued to live in the family's 13,000 square-foot Alpine, New Jersey estate, which they purchased in 2001 for $3 million.