A tragic love story of Cody Orlove and Zoe Laverne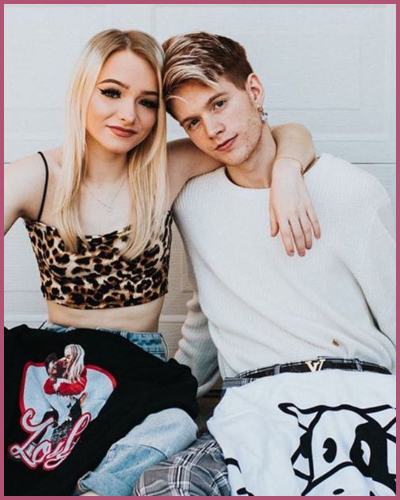 Cody Orlove and Zoe Laverne were in a romantic relationship for three years
The two met through the Musical.ly app 
Cody and Zoe had an on-again, off-again relationship that ended in 2020
---
TikTok stars Cody Orlove and Zoe Laverne have been in a relationship from 2017 to 2020.
Cody and Zoe are both well-known musers on Musical.ly, a social network app for live streaming and video creation.
Muser Cody is a well-known Instagram user who also gained additional stardom on YouNow. In contrast, Zoe is a Musical.ly sensation with over a million followers.
Additionally, the former couple also had a joint YouTube account called "Cody & Zoe." Their fans called them "Zody."
Cody and Zoe met thanks to the Musical. ly app
A former cute couple, Cody and Zoe, met on the Musical.ly app. Cody was on his way to 100,000 fans at the time.
Cody, in fact, received a comment from Zoe saying that he deserves to reach 100,000 fans soon. After that, the 21-year-old internet sensation followed his then-girlfriend Zoe on Musical.ly.
The next day, Zoe added Cody as her Snapchat boyfriend, and Cody quickly added her back. At that precise moment, the pair seemed to click.
According to a video that Cody and Zoe uploaded, we can assume that Zoe made the first move by giving her number to her then-boyfriend Cody.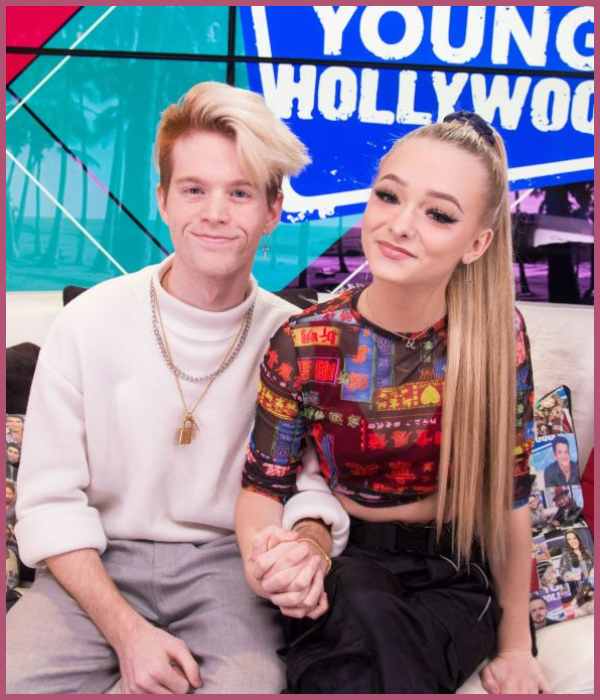 A long-distance relationship
They were in a long-distance relationship because Cody lives in Chicago and Zoe is in Indiana.
Cody and Zoe initially intended to keep their relationship a secret, but ultimately decided to tell their fans. Most notably, Laverne and Orlove created a YouTube couple channel for their relationship, which fans called "Zody."
Also read Who is Jessica Melena Immobile? All about her love story and married life with Ciro Immobile
The "Cody & Zoe" channel was the couple's most popular project together, with almost 1.1 million subscribers before they stopped their channel.
The channel was active from April 2018 to May 2020. Their most popular videos are mostly pranks, such as a cheating prank video with over 5.5 million views.
Laverne and Orlove's first major breakup
The couple's relationship hasn't gone as smoothly as they'd hoped, and they did split up for a while before getting back together.
In March 2019, Laverne reached a major Instagram follower milestone, surpassing 1 million followers. However, Laverne and Orlove had their first major breakup just a few weeks later.
Zoe accused Cody of cheating on her, which caused the couple to split up. But after a few months, the couple decided to join their channel as friends and post videos. In a video titled "let's talk about this".
The pair followed through on their plan to post as friends, which brought them closer. Then, they got back together as a couple.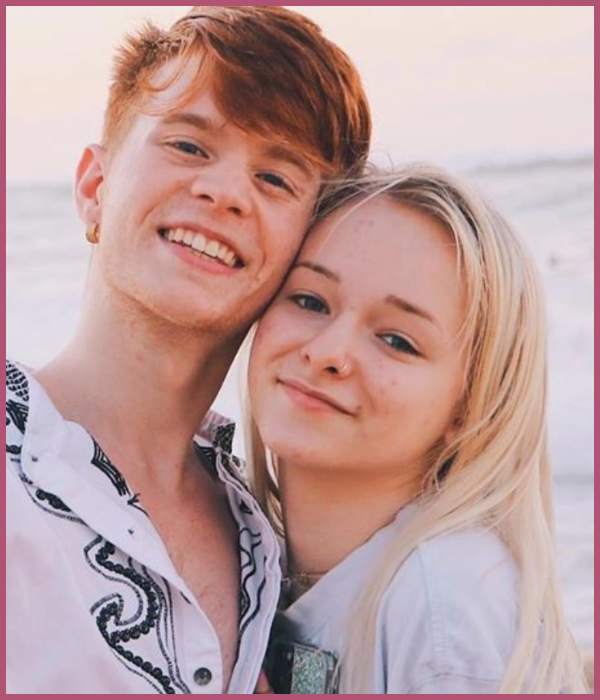 Cody got married for 24 hours to Zoe LaVerne
Zoe and Cody stunned the world in early 2020 when they posted a video of their wedding. The video is titled "WE GOT MARRIED! Cody & Zoe's Official Wedding Video".
The video showed the couple getting ready for their wedding while their vows played in the background. There was, however, one major plot twist.
Also read Controversial TikTok star Zoe LaVerne exposed! Who is she engaged to?
Cody and Zoe's wedding lasted just 24 hours. Cody stated in his wedding vows that he would love and cherish Zoe "forever," but that their marriage would only last 24 hours.
He stated,
"I always knew and hoped this day would come. It's been a long three years and with that came laughter, love, excitement, and thrill and now it's officially here and I'm nervous and I even have butterflies in my stomach,"
He continued,
But it was all worth it because I get to marry this beautiful, amazing, talented, hilarious girl that is mine and now is mine for 24 hours."
Ultimately Broke up after two years of on-and-off
TikTok stars Cody Orlove and Zoe Laverne have ultimately broken up in 2020. The two announced their split via Instagram after almost two years of on-and-off relationship.
Cody wrote in an Instagram caption,
"A lot has happened in the last few weeks, and it's been really hard for me, and Zoe for sure,"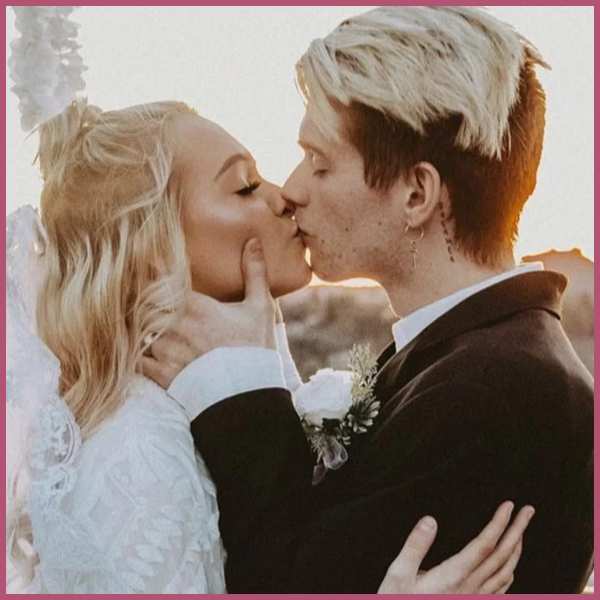 He also shared a TikTok and a YouTube video announcing the split news.
"Unfortunately, Zoe and I broke up a little bit ago, and it truly hurts to say that. I really tried to make it work, but either way I will always love & care for her. I hope you guys understand. we will all get through this, I promise."
As of now, Orlove is reportedly dating Tess Krauser.
Zoe Laverne, on the other hand, is engaged to fellow TikToker Dawson Say. They got engaged in 2022 and have a daughter named Emersyn, who was born in October 2021.
Also read Who Is Tiktok Star Zoe Laverne? Her Response On Accusation Of Kissing An Underage Fan!
Short bio on Cody Orlove
Cody Orlove is an Instagram star and social media personality. Orlove is known as Mastercodster online. He is a TikTok star with more than 5.9 million followers.
He is known for a couple of videos on TikTok. Likewise, he is a YouTuber as well. See more…