Meet Ex-Marine Shannon Ihrke, Now Full Time Lingerie Model; Unknown Facts About The World's Hottest Marine!
The 29-years-old ex-marine Shannon Ihrke is not a soldier but also a very glamorous model. She also earned the title of 'world's hottest marine' with her Instagram pictures. She caught the attention as changing professions from marine to a model is not so common.
 Things you may not know about ex-marine Shannon Ihrke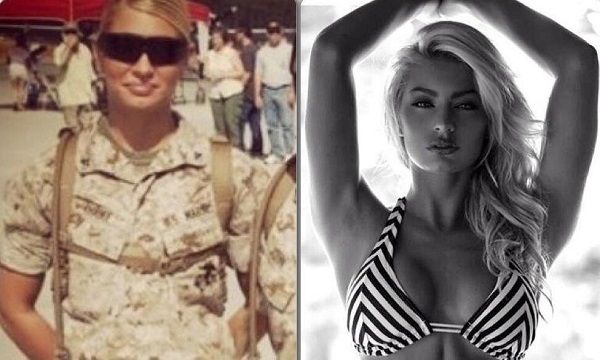 The 29-years-old marine turned model Shannon Ihrke started her career when she was just 19 years old. She served as a soldier actively for four years. However, she changed her career, she still owns the Marines title. The model is also the spokesmodel for a popular radio station in Chicago.
Throughout her career, she has also an MMA ring girl. Furthermore, the model also posed for publications like Maxim. She has done many things, while the most honorable jobs were her four years in service for the United States Marine Corps. The ex-marine described her experience saying:
"I owe the Marine Corps my life, hands down. It gave me a reason to wake up, push myself, set goals, and to push myself even harder when things got tough. Had I not had other dreams I still wanted to accomplish in my life I would have re-enlisted without hesitation … and although I am no longer on active duty, I will always bleed green,"
After leaving the service after four years, she transformed her career in modeling shooting for several modeling agencies. When she made her debut in the modeling career, she started working full time as a ring girl.
The ex-marine who started a career in the modeling industry as a lingerie model quickly reached fame in a short period of time.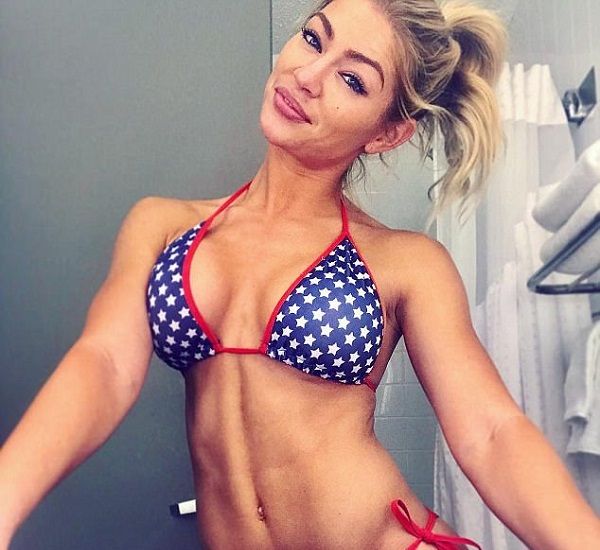 In 2018, she also shared some of her bikini and lingerie pictures on her Instagram with more than 65K followers. After the photoshoot, when she got the question about her fame, she replied she does modeling because she loves her work.
She also mentioned:
"You get those guys who will offer you money for their own "private photos" or marriage proposals but I just ignore them and sometimes just laugh them off.I model because it's something I love to do, it's not to get money or marriage proposals from men.
You may also read- Life Of Model Taylor McKay From The Insider; Her Married Life With Actor Gregory Smith!
Ex-marine Shannon Pregnant, who's the baby's father?
Many people wonder who is the lucky man to date the world hottest marine. The model is in a relationship with her boyfriend Jake. Despite Shannon is a public figure from her modeling fame, she is quite confidential about her love life. She has not revealed her personal life in the media and the internet.
The pair is together for a year and is enjoying their love life far from the spotlight. She revealed that she is pregnant with her first baby together with Jake. She gushed about her first pregnancy with her fans and followers of Instagram saying: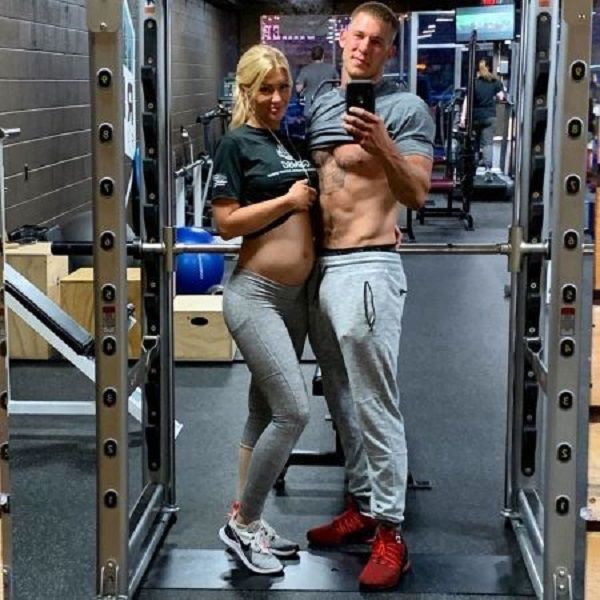 "No big deal, just the biggest news of my life – my boyfriend Jake and I are EXPECTING ???????? We're pregnant AF‼️I've honestly never been so happy in my life and I can't wait to start a family with this man❤️❤️ Due the end of October!" 
The duo is still on the way to their wedding bells, however, they will be welcoming their first child together.
You may also read- The Former Teen Model Kaja Sokola Accused Harvey Weinstein Of Sexual Assult!
Source: ETN, Wikipedia, IMDB, The Sun