Katie Holmes has a new boyfriend, chef Emilio Vitolo Jr.! Her daughter Suri is in approval!
There is love in the air for Katie Holmes. The American actress is rumored to be in a romantic relationship with chef Emilio Vitolo Jr. Because the two were found kissing in a park and could not keep their hands off each other. It seems that her daughter Suri Cruise also approves of this match.
Katie Holmes and her new boyfriend Emilio Vitolo Jr.
American actress, Katie Holmes has found happiness again. She is in love and her boyfriend is chef Emilio Vitolo Jr. Moreover, the couple spent only a few days together and now are inseparable. They had a public display of affection outside his family restaurant, Emilio's Ballato located in New York City. On Friday 19 September 2020, they were on a sidewalk, and Katie, 41 had wrapped her arms around Emilio, 33. And they shared a kiss.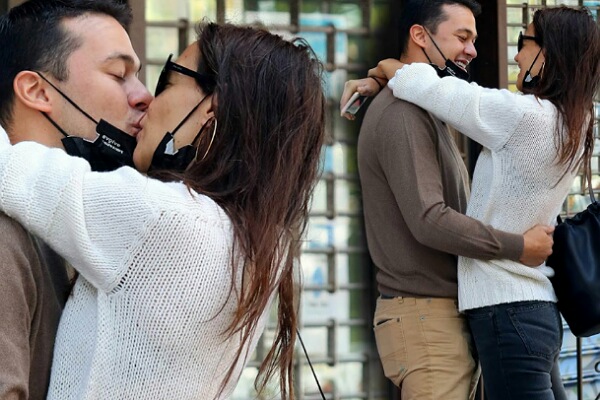 For this outing, Katie was in black jeans with a white knit sweater. She was also carrying a large black tote bag that was hanging on her shoulder. While Emilio was in a monochrome dress with a brown sweater and beige slacks. They were wearing black-colored face masks but pulled them down when they locked lips.
More about this afternoon outing and the relationship
Katie after this romantic date headed back home by herself. She stopped in between to pick up some groceries and took the bags home. A source revealed that Katie is totally in love with the chef. She keeps texting him the whole day and he too loves it, said a source. The insider said:
"He can't get enough of her attention."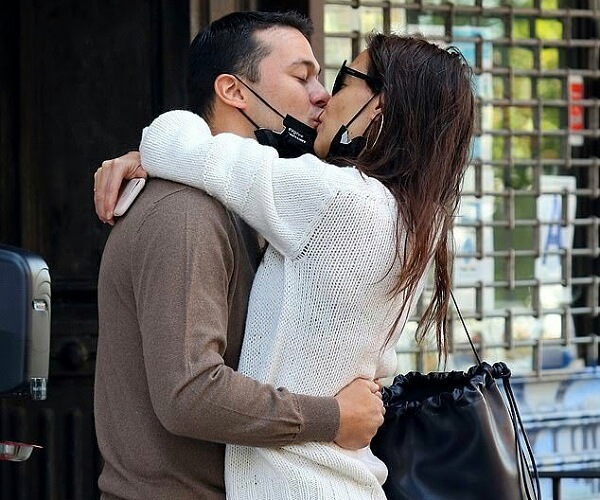 The couple has been spotted on many occasions outside the restaurant of Emilio's father in Manhattan. Moreover, they were also around at other places in New York City together.
On 1 September 2020, they had a date at the Mediterranean restaurant Antique Garage in Soho. They were in great spirits at that time. Later, they were seen at Peasant restaurant in Manhattan.
Emilio and his previous girlfriend
Emilio was in a live-in relationship with Rachel Emmons, 24. He had also proposed to her. But after meeting Katie, he broke off from Rachel via text. This happened after close-up photos of him and Katie made headlines. Rachel is a handbag designer and she was shocked at seeing the pictures. She had to move back to her home after that.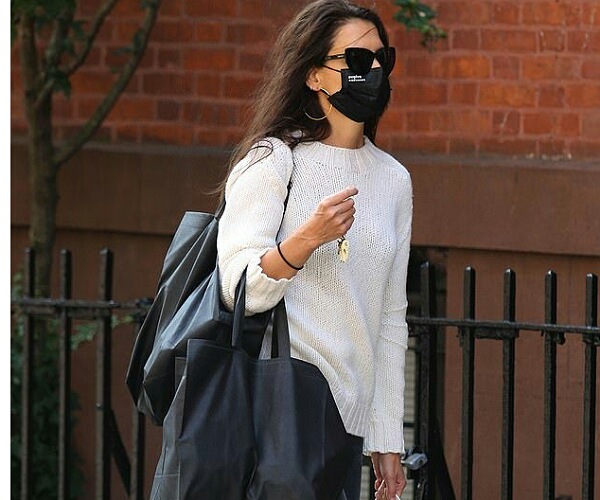 There is news that Katie and Emilio have been friends since October 2019 and their love blossomed. But she was not really worried about his engagement or his girlfriend. Their first meeting was through a mutual friend. Katie was in quarantine in Ohio with her family. It was now that she returned to NYC and they remet.
Sources say that Katie is behaving like a teenager in love. Nevertheless, Emilio gives her the affection and attention that her ex-boyfriend Jamie Foxx did not. They split last year. Katie was married to Tom Cruise from 2006 to 2012 and they have daughter Suri together. Suri is in approval of her mother's new love.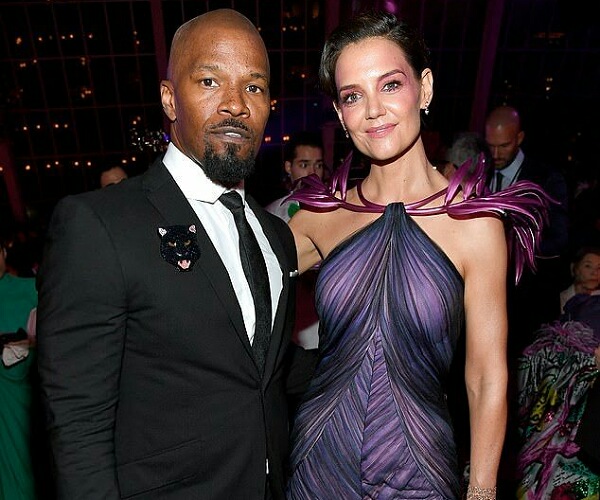 For the complete bio of Katie Holmes, read here