Marta Gaya is one of the 5000 lovers of former King of Spain, Juan Carlos! She is now with him in Abu Dhabi!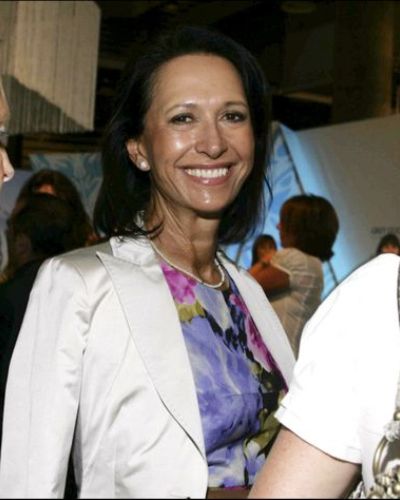 Women and money are the weaknesses of Kings.
And the King of Spain, Juan Carlos was no exception.
He had immunity from prosecution and this led him to lead a double life.
Juan amassed a lot of wealth and transferred it abroad into banks and in the property.
---
He also had nearly 5000 lovers. Now he has fled to Abu Dhabi where he is with his loyal lover of 40 years, whose name is a secret.
But one Spanish news outlet claimed that she could be Marta Gaya who is a Majorcan-born interior designer who was with him also in Spain.
Juan Carlos and his lover, Marta Gaya
The former King of Spain has an ongoing corruption scandal against him. He has received kickbacks from Saudi Arabian royals in exchange for getting Spanish companies to build the high-speed train between Medina and Mecca which is valued at 6.7 billion euros. There are several occasions where he has got money from other countries into his personal accounts.
Juan stepped down from the throne in 2014 and allowed his son Felipe to ascend it. And now when a legal case against him started, he left the country.
He is supposedly in Abu Dhabi and his lover of 40 years is with him. News is that he is residing in the Presidential suite of Emirates Palace Hotel at 10k pounds per night rate.
Also, read Juan Carlos, former King of Spain has fled to Abu Dhabi and staying at the luxurious Emirates Palace Hotel there!
A Spanish news outlet has stated that his lover with him is probably Marta Gaya, who is an interior designer from Majorca. She is in a relationship with Juan, 82 for the past 40 years. He fled Spain with just two suitcases containing only the essentials.
The wealth of Juan
Juan has collected innumerable wealth by supporting Arab dictatorships. There is opacity around the Spanish monarchy and an outdated culture of allegiance is in place there. The Constitution exempts the kings of Spain from being penalized for any wrongdoing.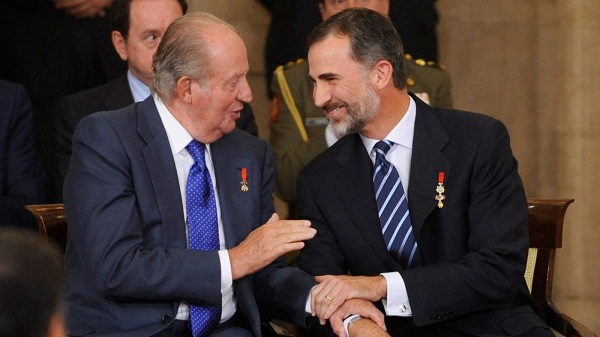 Thus, they are above the law and cannot be prosecuted. The latter was designed to give stability to the monarch but Juan misused it.
Juan has innumerable Ferrari cars, a luxurious yacht, luxury trips, a land in Morocco, and also a London flat. The London flat was a gift to him from the Sultan of Oman. It costs 62 million euros. Additionally, he used to gift his lovers immensely.
The 5000 lovers of Juan
Juan has been living an immoral life. Author Pilar Eyre reveals that Juan has not shared a bedroom with his wife former Queen Sofia since 1976.
She was a namesake's wife and this happened after she caught him red-handed with another woman while on a hunting trip in 1976.
Currently, Sofia is with her family in Mallorca. And Marta has supposedly left her summer cruise to be with Juan in the Middle East.
Spanish historian Amadeo Martinez Ingles has revealed that Juan has 5000 lovers until now in his lifetime. Many of them were paid hush money to keep silent about the affair.
Spanish actress Barbara Rey and a German businesswoman named Corinna Larsen were among these 5000 lovers of Juan.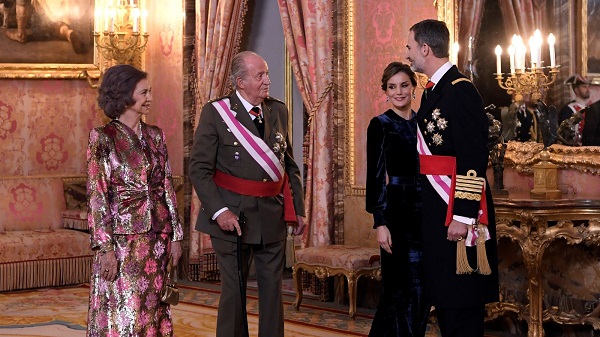 The people of Spain are asking for an end to monarchy in their country. They want to see Juan back on their land and face the corruption trial.