The reason! Why did Bella Hadid dye her blonde hair brown?
The Hadid family is one with gorgeous-looking members. The beauty is in their genes. The mother, Yolanda Hadid is fabulous despite bearing three children. Her offsprings, daughters Gigi, Bella and son Anwar are also marvelous in looks and appearance.
The first model of this family
Yolanda Hadid herself is a model by profession. Her maiden name is Yolanda van den Herik and she is a Dutch. She was born and grew up in Papendrecht, Netherlands. Eileen Ford discovered her and Ford models signed her. This was after she had walked the ramp for fashion designer of Dutch origin, Frans Molenaar.
Yolanda was a great and successful model. She shaped an international career for herself and was in it for nearly fifteen years. In 1993, she was, doing a photo shoot in Aspen in Colorado. It was, here that she met and later married Mohamed Hadid who is the father of her three children.
Gigi or Bella-who took to modeling first?
The first to enter the modeling industry was Gigi. She was just 2 when she got her first modeling gig. Paul Marciano had his Baby Guess line and he chose Gigi to model for it. Again, Gigi modeled for the brand and became the face of its campaign in 2012. Later, she migrated to New York and IMG Models signed her in 2013.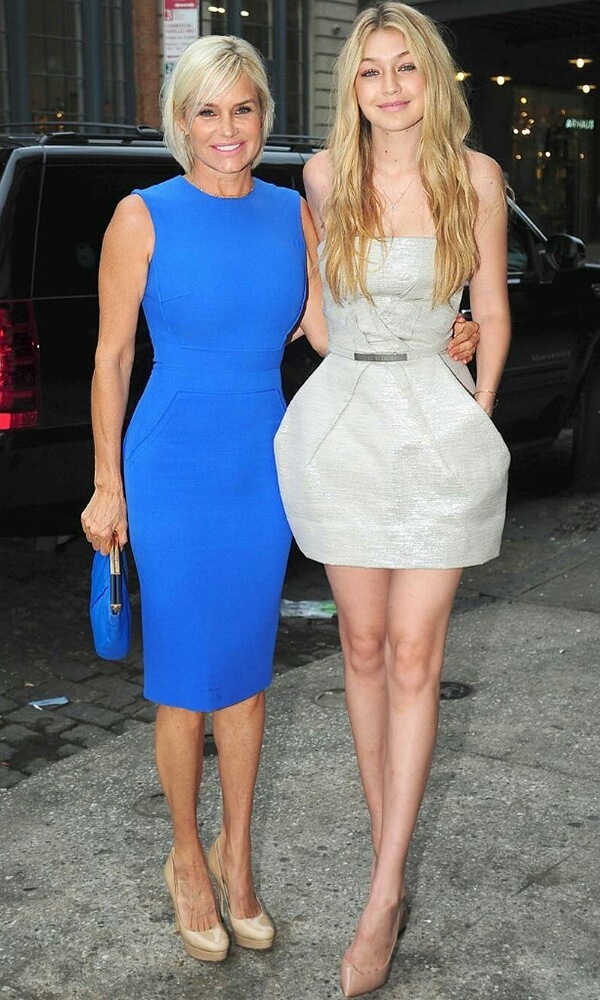 Her fame came in 2014 when she featured on the cover of CR Fashion Book. She became an international name and also appeared in films, TV, and also music videos.
Bella Hadid and her career
Bella entered as a runway model after Gigi hot the 2014 fame. She did the Desigual runway in the fall of 2014. Then, she featured on Jalouse Magazine.
But to become a model was not Bella's ambition. She joined Parson School of Design in New York City to learn photography but when her model career picked up in a year, she left the study. In 2016, she too joined IMG models like her sister Gigi.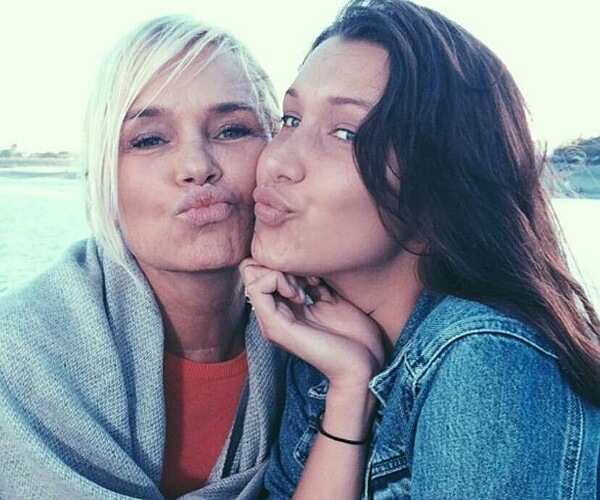 Bella Hadid and her hair dye-the reason
Bella decided to dye her hair. Explaining the reason for it to Allure magazine, she said:
"I didn't want to be put in a box or be seen as a carbon copy of my sister."
Hence she colored her blonde hair brown. Bella said:
"I just have a darker personality,"
She wanted to show the difference between her and her sister conspicuously. She added:
"Blondes are so angelic. My sister can get away with anything … I'm not trying to be this cool girl. If you're trying to be something you're not, it's slowly going to bite you in the butt."
Short bio on Bella Hadid
Bella Hadid is a fashion supermodel from America. She is well-known for modeling with IMG Models. She has also modeled for Tom Ford, Diane von Fürstenberg, etc. In 2016, she was voted as Model of the Year for Model.com Awards, she was ranked one of the top 50 models too. More bio… 
Source: Cheat sheet