RHOC actress Vicki Gunvalson's boyfriend Steve Lodge has a shady past!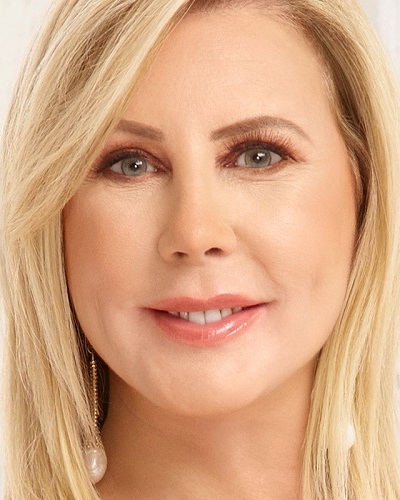 RHOC star Vicki Gunvalson has a boyfriend of two years who is Steve Lodge. There is some news about his past and which is presumably shady! So let us find out!
Vicki Gunvalson and Steve Lodge and their relationship
Vicki and Steve have been dating for the past two years. It was one year back that Steve moved in with Vicki into her Southern California mansion. The other cast members of RHOC and Vicki Gunvalson's co-stars accuse Steve of having a relationship with Vicki for her money! They feel that there is no real love on the side of Steve and he is a gold digger!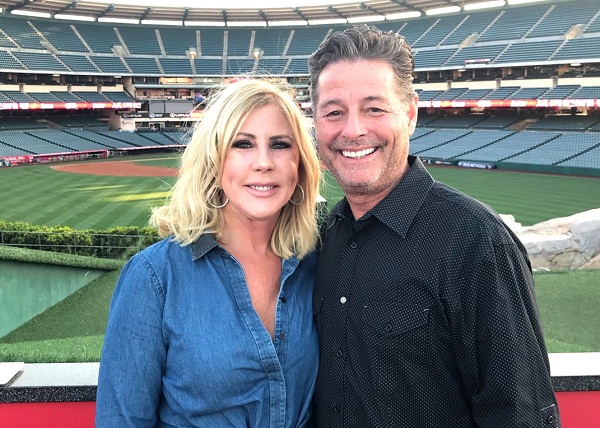 There are also rumors afloat that Vicki Gunvalson and Steve's relationship is on the rocks and there are some internal conflicts that have crept up in their relationship. But there is silence from the parties involved. But now there is some news about the past of Steve Lodge!
Also read RHOC's Shannon Beador decided to have plastic surgery after the divorce with her husband David Beador!
Steve Lodge and his shady past
Steve Lodge is said to be having a past that is filled with several scandals and controversies. He allegedly was involved in political manipulations, failed runs for the office, and other fights and assaults.
It is learned that Steve Lodge is a former US Army paratrooper and used to also serve as a police officer in the City of Santa Ana. He was accused on two occasions of assault and battery when he was working as a police officer. Though charges were present, they made no headway.
In the year 1991, John Ellis had accused Steve of assaulting him and the case was at the Municipal Court. The case is an old one and hence no documents could be retrieved and those probably are already destroyed. In 1997, there was a man called Araceli Orozco who had made a similar accusation against Steve. The case had started but one year later, he had requested its dismissal.
In the year 2012, Steve had entered into a fight with a man called Michael Thomas who was allegedly caught sleeping with his then-wife. Steve in anger had punched the man in his face multiple times and this had led to a black eye, bad bruising, and other injuries to the man. Hence a restraining order was issued against Steve.
Steve is said to have retired in 2009 from the police force. He took up the job of a city government consultant. He was also running for the election for the Anaheim City Council in the years 2012 and 2016 and had lost on both occasions. Similarly, he also had a lawsuit against him at that time for an illegal name change and use in the ballot papers.
The tweets about Steve Lodge
Tweets revealing facts about Steve Lodge have been posted. Vicki's co-star Kelly Todd wrote:
"I didn't divorce my millionaire ex husband for a billionaire. I'm looking for a trillionaire. Sorry I have high standards, but I don't date trash can collectors or crooked cops like Steve Lodge! #RHOC #WWHL"
Reality TV Bliss wrote on the Twitter handle:
"Steve Lodge has a cop's pension and retirement. He's far from wealthy and we have never once seen his home. He's basically living with and off of Vicki. It's why she gives him chores. #HouseBitch #RHOC."
Also read RHOC star Lizzie Rovsek serves divorce papers to her husband of eight years, Christian Rovsek!
It is said that Vicki has also realized that Steve is after her for the money and fame and hence there is some marital discord in place.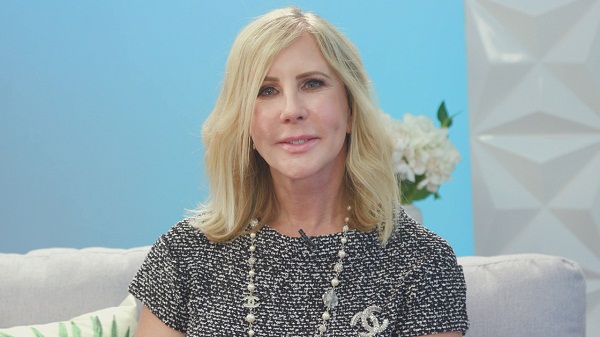 Short bio on Vicki Gunvalson
Victoria Gunvalson known as Vicki Gunvalson is an American reality TV personality and businesswoman. She is known for her role as a housewife in the Bravo reality television series The Real Housewives of Orange County since its first season. Similarly, she is the founder of Coto Insurance. See more…
Credit: celebrityinsider