Alex Trebek, the host of the show Jeopardy is diagnosed with stage 4 pancreatic cancer!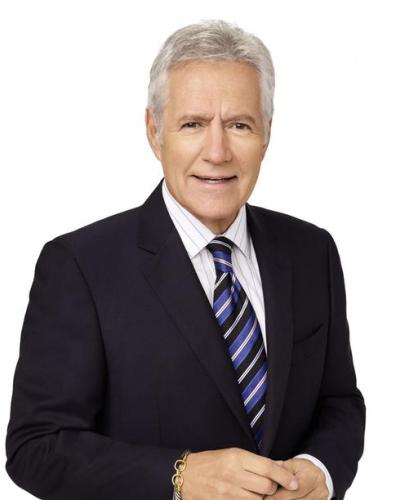 The longtime host of the show Jeopardy Alex Trebek is suffering from pancreatic cancer.
He revealed this to his fans and followers using a social media post.
---
Alex Trebek diagnosed with pancreatic cancer
Alex Trebek, 78 who has been hosting the TV show Jeopardy for many years now is suffering from pancreatic cancer. He uploaded a video on it YouTube yesterday 6 March 2019 wherein he stated that he has stage 4 pancreatic cancer.
Alex stated that every year 50k people are found to be suffering from pancreatic cancer in the USA. Despite the advanced stage of the disease, Alex vowed to fight back the disease.
Alex posted the video on Jeopardy's YouTube channel and he revealed that the prognosis for this disease is not very encouraging in most cases.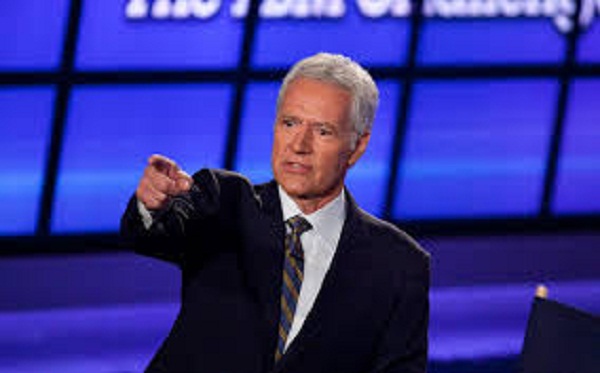 But he continued:
"But I'm going to fight this. And I'm going to keep working, and with the love and support of my family and friends, and with the help of your prayers also, I plan to beat the low survival rate statistics for this disease."
Alex Trebek reveals his sinister diagnosis in a lighter tone
After giving the grave prognosis of the disease and promising to fight back, Alex took on a lighter tone. He said that he had no choice but to defeat cancer since he has another three years of his contract with Jeopardy remaining. He cannot leave it in between and go, he said.
Alex Trebek and his famous show Jeopardy
Alex has been the host of the popular show Jeopardy since 1984. The Canadian-American presenter has received numerous honors and awards for his great work on the show.
He has presented innumerable episodes of this quiz show and made it a success. He is a legendary host on TV in the USA and Canada. In the year 2014, he received the Guinness World Record title for having hosted the maximum number of episodes of the show.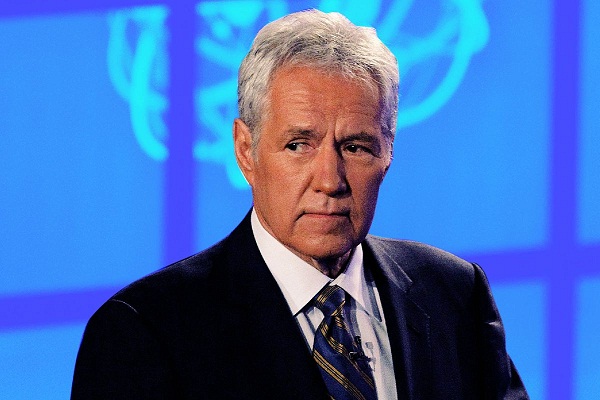 Alex Trebek and his life
Alex was born in Greater Sudbury in Canada. His father was a chef and had migrated from Ukraine while his mother was a Franco-Ontarian.
He holds a degree in philosophy from the University of Ottawa. His interest in a broadcast career took him to CBC where he got his first job.
He said:
"I went to school in the mornings and worked at nights; I did everything, at one time replacing every announcer in every possible job"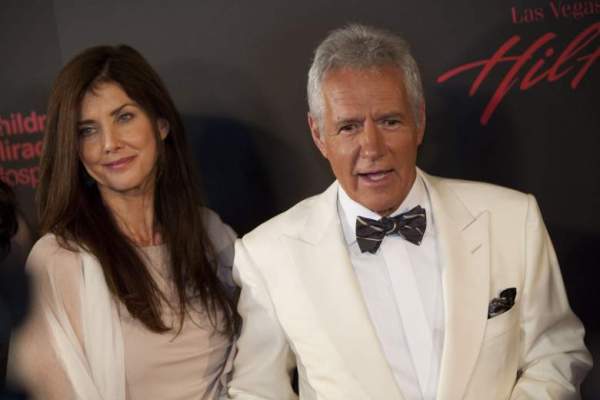 He first married a businesswoman named Elaine Callei in the year 1974. They had no children and separated in 1981. In 1990, Alex married Jean Currivan who is a real estate manager in New York City.
Alex and Jean have two children; a son named Mathew and a daughter Emily. In 1998, he obtained US citizenship. Alex had two minor heart attacks; one in 2007 and another one in 2012.
In 2011, a robber entered his San Francisco hotel room and while chasing him, Alex injured his Achilles tendon. Last year in January, Alex suffered a fall and developed a subdural hematoma which needed decompressing surgery.
Short Bio on Alex Trebek
Alex Trebek is a high-profile Canadian-born American Television personality best known for his hosting of the syndicated game show 'Jeopardy!' for several years and for achieving the 'Guinness World Record' for the most number of episodes in a single program. He is also an actor who had played the role of his own real-life for some TV series and featured in some movies as well. More Bio…
Source: BBC, Wikipedia