It is Bella Thorne again! This time she makes headlines with her rather harsh skincare routine!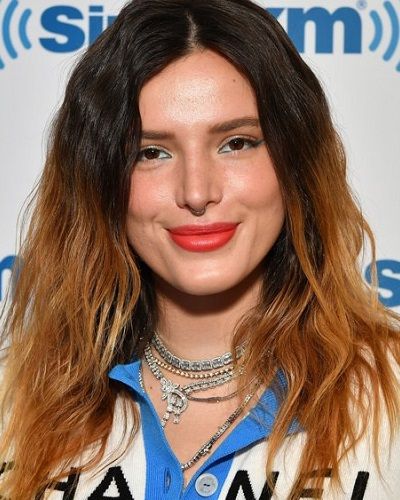 Bella Thorne always makes headlines: it is often for her sexuality and varied relationships, calling out other celebrities such as Whoopi Goldberg or for something related to the porn industry of Hollywood. But now it is something different. She revealed to readers of Harper's Bazaar what she does for her skincare as a routine. But rather than getting impressed, the readers are horrified. Know the reason here!
Bella Thorne and her routine skincare revelation
The model cum actress Bella might have thought that her vlog on her routine skincare on Harper's Bazaar would fascinate people and they would appreciate and follow her routine. She was doing a vlog for Harper's Bazaar's #GoToBedWithMe YouTube series. Bella talked about the type of skin she has. She said that she has overlying dry skin but underneath the layers of this dry skin is her very oily skin. What she actually meant by that is not clear? But she went on to state that her skin appears dry but it actually is not.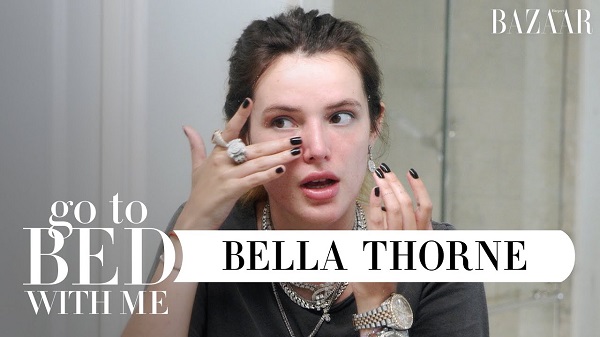 Bella stated that she focuses her attention on the skin texture. She does not just cover or camouflage any skin texture irregularities or redness with makeup. She finds that difficult. Hence she tries to smoothen her skin texture.
The makeup products Bella Thorne uses
Bella said that she only uses "one-ish" mystery product on her face. When she feels high and funky, she uses a homemade scrub to level out any skin irregularities. This scrub also moisturizes her skin.
She revealed that she makes her face scrub with lemon, olive oil, and sugar. Bella further disclosed that she uses swirling circular motions to apply the scrub on her face. This, she says, makes her skin active and brings it back to life again. She added that after these movements, she slaps her face in order to awaken it. She then applies a face mask which is made of coconut oil, honey, and cherries.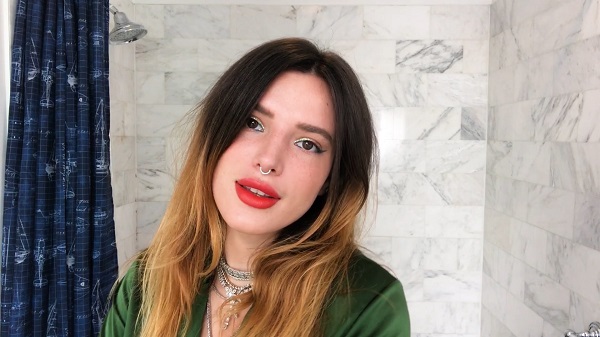 After the face mask removal, she does not use any moisturizer. Bella said her skincare routine works for her and seemed very pleased to share it with her viewers. But her viewers were shocked. Here is their reaction below.
The reaction of viewers to Bella Thorne's skincare routine
People were not pleased with her harsh skin treatment. In fact, many were left horrified. One wrote:
"Her older self is not gonna thank her for this."
Another person commented:
"Just Bella teaching you how to torture your skin."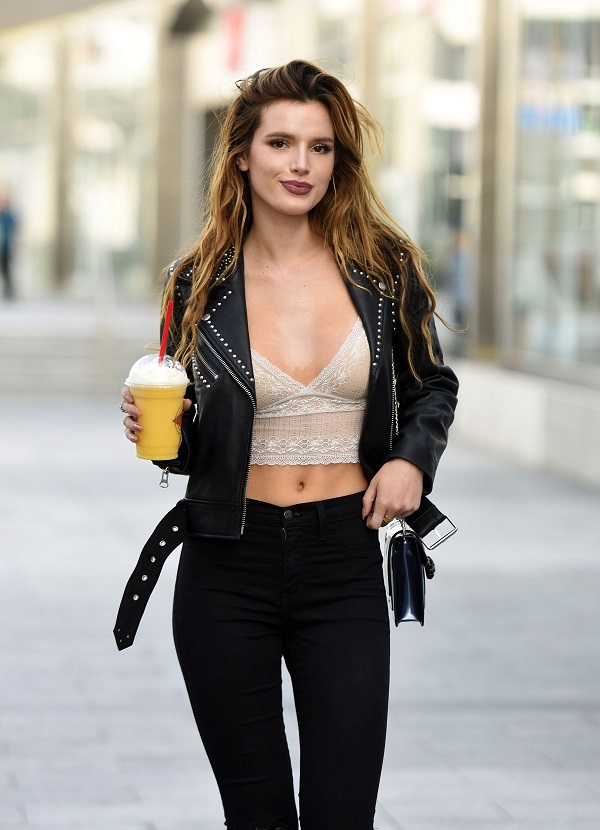 A third said:
"Lemon and sugar? Arghhhhhh!!! my face would breakout. You don't even use moisturizer?! That's why you have dehydrated skin sis."
Another person wondered:
"Why she calling moisturizer something "extra"/"crazy" its a basic need for ur skin, girl."
The other responses were:
"I'm horrified ???? this might be the worst routine I've ever seen."

"You should NEVER put lemon on your face. People have legitimately gotten chemical burns from using it and the acidity weakens your skin."
All wondered why she uses the acidic lemon on her face. They were not sure of the role of sugar in the scrub. Besides, omitting a moisturizer for the face was something they could not comprehend.
Short Bio on Bella Thorne
Bella Thorne is a young American actress best known for her role as Ruthy Spivey in the television film My Own Worst Enemy (2008). She is also widely recognized for her lead role as CeCe Jones on the Disney Channel series Shake It Up (2010-2013). More Bio…
Source: Cosmopolitan