BREAK UP! Eric Andre and Rosario Dawson, who were recently excited for finding love are no more together!
Another Break up in the town!
It seems like relationship these days are easy to break than maintain it. This time it is none other than Eric Andre, the host of Eric Andre Show and actress Rosario Dawson. According to Us Weekly, it was reported that it is all over between the two of them.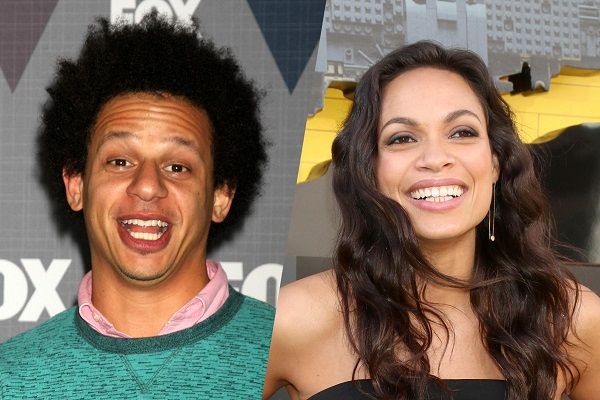 No one believed their love story
The actress confirmed to be dating the comedian in "The Late Show" but people seemed to take it as a joke. The interview was in April, hence, people probably thought that she was making an "April Fool's" joke.
So, both Eric and Rosario confirmed to have dated earlier this Valentines Day by posting photos of each other. Eric posted pictures of Rosario and himself mentioning his Valentine which was deleted from his Twitter just a while back.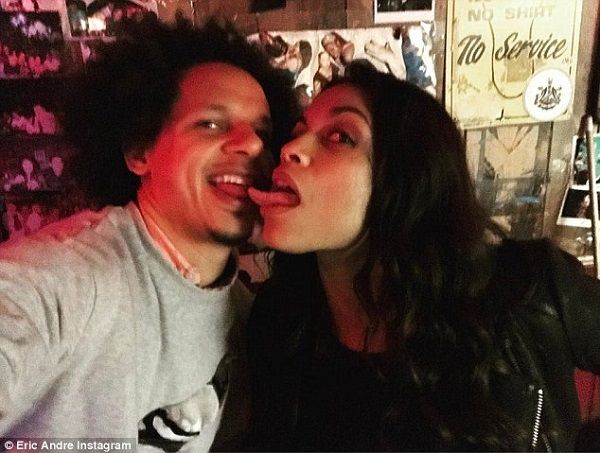 The tweet was captioned:
"The undisputed most gorgeous being on the planet ????????????????❤️???? @rosariodawson I love u bb???????? #HappyValentinesDay."
Rosario, too, didn't hesitate to show off her boyfriend and prove the world via her Instagram handle.
That wasn't exactly the time they started dating, they had been rumored to have been together for quite some time then. And according to the source, they have dated for more than a year already.
Andre and Dawson's togetherness was one shocking news to the world and both of them were pretty popular for being a couple.
However, this couple who were featured quite in news for dating will no more be celebrating another Valentine's Day together. According to the source who revealed their separation:
"It just ran its course. He was never something serious."
During the time in September, when Rosario was going through an emergency surgery due to internal bleeding because of the ruptured cyst in her ovary, it seemed like the two of them were getting stronger than ever. She posted on her Instagram saying that she had confessed to Eric for the first time.
She wrote:
"It was the first time I told @ericfuckingandre that I love him (and very much not the last)
I wish I had practiced more of what I learned from my near death experience last year but so much is conceptualized as you go back to work and routine. Life has a way of reminding you again and again and again, though, what, and who is important."
That was not the last time but this time it is. As reported if they have really decided to go their own way then it sure is the last time.
She had also spoken about how deeply Eric took care of her.
"He took care of me in an adult diaper. That is love."
But maybe not. Both of them have decided to separate ways and we hope the both of them find their true love soon.
You may like to read Jake Paul: Mansion of American YouTuber raided by FBI agents! What were they searching for?
Busy with their life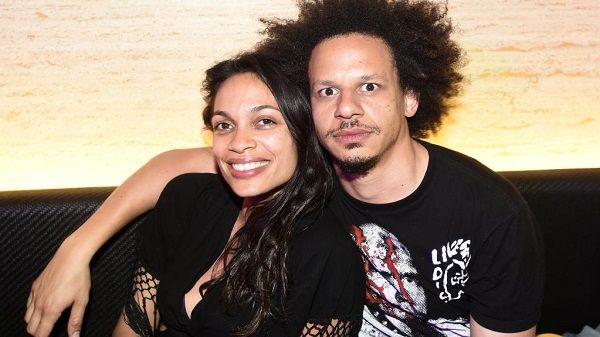 Both of them are currently busy doing their work. Eric beside his show is filming movies and television series including Disenchantment and  The Lion King scheduled to be released in 2018 and 2019 respectively.
While Rosario being a regular cast of The Defenders is supposed to be filming the show.
Also read Princess Andre makes a comment about her parents' divorce on her YouTube video!
Short Bio on Eric Andre and Rosario Dawson
Eric Andre is an American actor, comedian, and television host. He is the creator, host, and co-writer of 'The Eric Andre Show' on Adult Swim. Additionally, he played the role of Mike on the FXX series 'Man Seeking Woman'. More Bio…
Rosario Dawson is an American actress and producer, best known for her role as Claire Temple on the Netflix series Daredevil. She is also known for her role in the television series Jessica Jones and as Abernathy Ross in Death Proof (2007). She won the Satellite Award for Best Supporting Actress her role as Mimi Marquez in Rent (2005). More Bio…