Here's What You Must not Miss from Brittany and Patrick Mahomes Gender Revelation Party of 2nd Baby!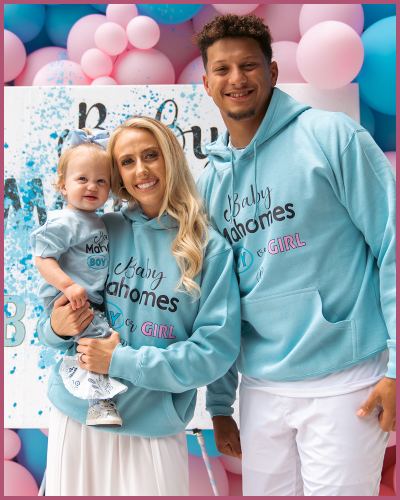 Brittany Matthews and Patrick Mahomes had a gender revelation party on June 26, 2022.
It was all blue for their baby no 2 so, it's obvious they are welcoming a son anytime soon.
Here's what you must not miss from their gender revelation party.
---
Dressed all in Blue! Hollywood couple Brittany Matthews, 26, and Patrick Mahomes, 26 made it obvious for all.
So, yes it's officially a boy!!!
Gender Revelation party of Patrick Mahomes 2nd Baby
Brittany Matthews and Patrick Mahomes are up for their second child as announced in May 2022. The couple in their decade-long togetherness is expanding their family to four.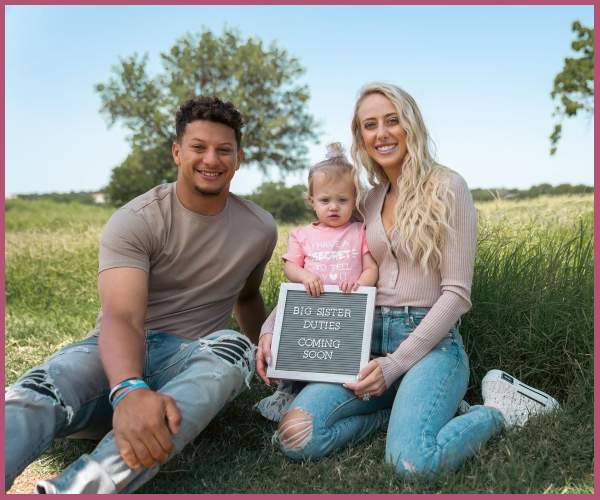 The couple threw an extravagant gender revelation party back home where there were blue and pink question marks everywhere.
They had made arrangements for blue and pink colors spoon forks and must say it was no obvious guess at all. But interestingly,  Guests, family, and friends guessed there was a boy in the mama's womb. Was it correct?
Is it a Boy or a Girl? Hear from Brittany Matthews
Patrick Mahomes and Brittany Matthews, who have over million followers on Instagram 4 M and 1 M respectively shared their gender revelation party.
Though their pregnancy news broke out in May end it was not clear if they are begetting a girl again or a baby boy. At the ultimate moment of the party, the former soccer player for Iceland Brittany threw blue color water and seemed excited.
Afterward, they changed into blue attire and it was a party that had just begun. Now as it's blue clothes they said out loud they are gonna raise a baby boy this time.
Sister Sterling Skye is going to get a baby brother and the 16-months old seems excited too. American football quarterback for the Kansas City Chiefs of the NFL is going to be a father of a son this time.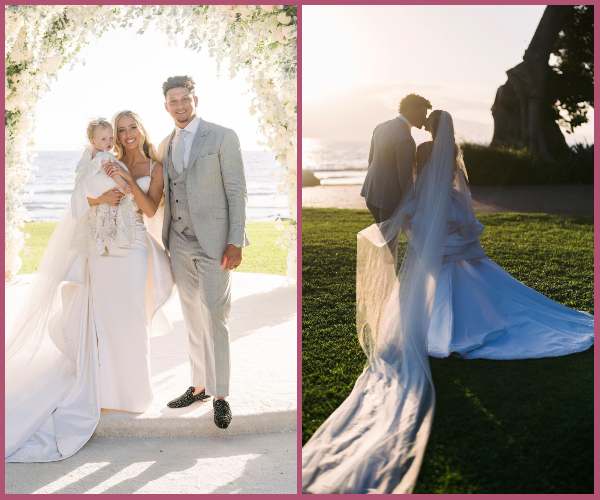 Also, Read Wedding Bells! Patrick Mahomes II Marries High School Sweetheart Brittany Mahomes
A glance at Patrick Mahomes and Brittany Matthews' relationship
Patrick Mahomes and Brittany Matthews are high school sweethearts attending Texas Tech University.
A decade-long romantic affair of the fitness enthusiast couple was moved to the next level in September 2022 after their engagement.
The couple married in 2022 in March in a lavish Hawaii Ceremony a while after they gave birth to their baby daughter Sterling Skye.
Also, Read more about Pregnant again! Patrick Mahomes and Brittany Matthews have a Baby no.2 on the way