What Is Going On With Corey Miller 'C-Murder'? Kim K Steps In The Forces To Free The Orleans Rapper!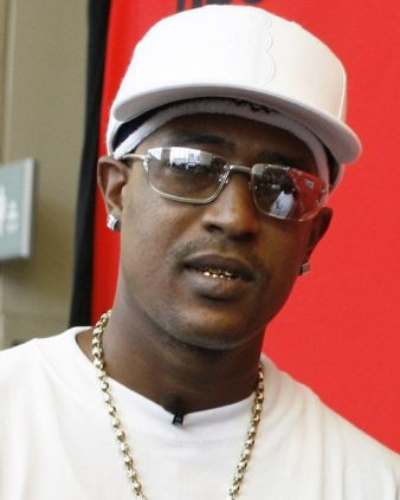 Kim Kardashian West is advocating for the release of American rapper Corey Miller popular as 'C-Murder'. Miller is serving his jail time for the 2002 fatal shooting of a teen at a Harvey nightclub. The reality celebrity is joining the forces to free the rapper from his life sentence.
Kim K is advocating to free Corey Miller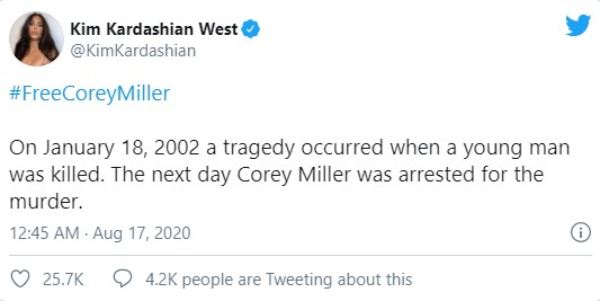 Miller got a life sentence after a Jefferson Parish jury announced he was guilty of gunning a 16-years-old fan on a club. However, in 2003 after a year, all the allegations about the murder got overturned. Moving on, during the 2009 retrial, the jury found him guilty for second-degree retrial.
Recently, the businesswoman tweeted she is joining the forces to free the rapper from his life sentence. Moreover, Kim also made a thread of tweets on her Twitter account with the hashtag '#FreeCoreyMiller'. She also mentioned some of the details on the case. The reality star made a noted point of the conviction with a non-unanimous 10-2 determination that wouldn't be legal today.
The reality star also talked about the development of the recantation of eye-witness testimony. Meanwhile, two of the trail witnesses also came forward saying prosecutors against Miller threatened them.
Moreover, they also came forward on the tv show "Reasonable Doubt" aired on the Investigation Discovery channel. However, the judge of the 24th Judicial District Court denied Miller's bid for throw out the conviction.
Kim K is studying to become a lawyer
The reality star and businesswoman, Kim K is studying law under a California program. This study needs an apprenticeship with training attorneys. Recently, she urged President Donald Trump for the 2018 release of Alice Marie Johnson. Johnson is the grandmother who was in a life sentence for non-violent drug charge.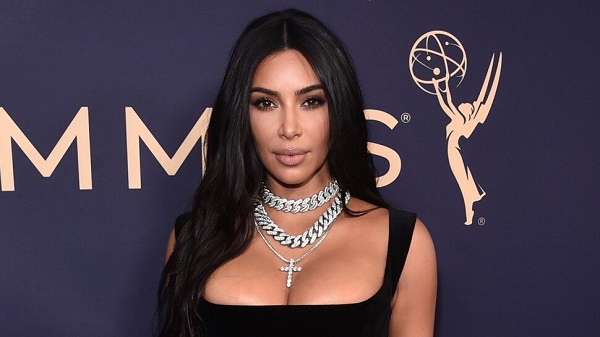 Moreover, she announced she will be getting company from attorneys Jessica Jackson and Erin Haney for Miller's case. In addition to the support, the rapper's ex-girlfriend R&B singer Monica is also coming together to help with the case.
On the tweet about the rapper and his case, he tweeted:
"True justice for the young man requires that the person who actually killed him be held responsible and that Corey Miller he (sic) returned home to his kids,"
There are many witnesses coming out to give their statements in favor of the rapper. The judge has not yet accepted for the retrial for the rapper's 2002 case. However, the judge denied for the retrial for his case in January 2019 despite they had new evidence. In addition, the reality star is working to free Miller from his life sentence with new evidence and new trials.
More About Kim Kardashian
Kim Kardashian (West) is a reality TV personality, socialite, actress, businesswoman, and model. She along with her family are the star of the reality show Keeping Up With The Kardashian. Kim's scandalous video with the former boyfriend Ray J made her more popular. She has had tremendous success as an entrepreneur. launching clothing lines and smartphone apps too. See more bio…