Who is Kian Tilton? Know about her marriage plan with boyfriend Kyle Wolfgang, social media, YouTube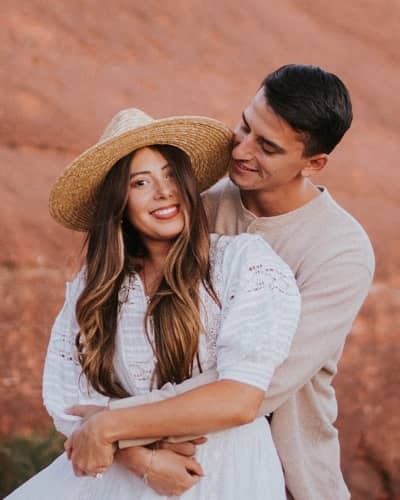 Kian Tilton is a YouTuber and social media star. She is currently dating Kyle Jason Wolfgang. Kian has been giving advice on Christianity. She graduated from Arizona State University in May 2017.
How did Kian Tilton and boyfriend Kyle Wolfgang meet?
Kian Tilton first shared about her boyfriend Kyle Wolfgang on 17th January 2020. She titles the video as Meet My Boyfriend. They met on Cruise Ship at their friend's wedding. They caught each other's attention as both of them were devotees of Jesus. Kyle was the one who introduced himself to Kian.
Kyle walked her to her room which made Kian feel special. They were spending time together during the wedding and she found him a gentleman.
Kian posted pictures of them for the first time on Instagram on 28th December 2019 and wrote,
"Everything I've prayed for & more. God is faithful and delivered more than I ever dreamed up on my own."
Also read Amelia Gray Hamlin has gained 50 pounds recovering from an eating disorder! Her struggle with anorexia, family, boyfriend, and social media
Kian Tilton and Kyle Wolfgang wedding plans
Kian Tilton and Kyle Wolfgang moved together about two months ago. Their wedding registry is on Zola. Their wedding is set to occur on 4th October 2020.
Zola's website has listed,
"We appreciate all of your generous hearts! The best way to support us as a couple is to contribute to our wedding or honeymoon fund. If you prefer to give us something physical, we have some things listed below! Above all we appreciate the gift of your prayers and presence at our wedding!"
Kian had her bachelorette party in Coronado. Her best friends organized a wonderful bachelorette weekend for her. She thanked her friends for the bachelorette party.
She and her soon-to-be husband were reading The Meaning of Marriage. They also listened to Love & respect and are fully prepared for their marriage.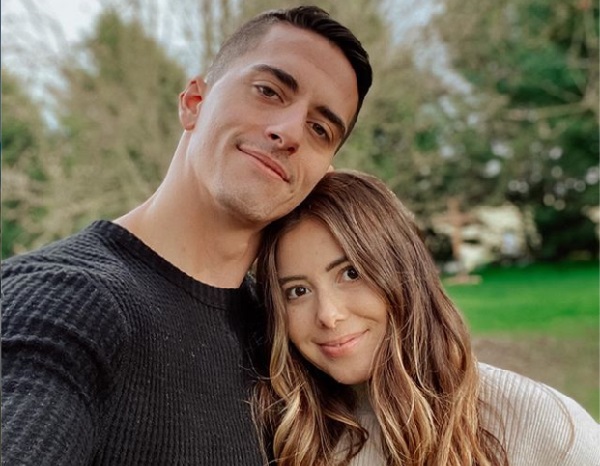 Kian and Kyle have thanked God for making their match. They have been a perfect match for each other as both of them have huge faith in God.
Kian Tilton on social media
Kian Tilton has around 28.7k followers on her Instagram account. Her first Instagram post was on 13th June 2012. She used to upload food pictures during her early days of Instagram. She shares beautiful pictures of her on her account. Tilton likes hanging out with her boyfriend and other friends.
Kian announced their new couple channel on 7th September 2020. She wrote,
"It's official! Kyle & I launched a channel together. Our first video is already up—a q&a answering a ton of questions about marriage, our beliefs, & so much more. We have a lot of exciting announcements that will be shared on this channel so make sure you're subscribed (link in bio)! Let me know in the comments any video requests" 
It is not sure whether she uses Facebook and Twitter. Moving towards her YouTube channel, she has 69.8k subscribers. She used to make dating and relationship videos.
Kian first uploaded a video on her YouTube channel on 5th September 2012. It was titled  My Turnabout Dress, Hair, and Makeup.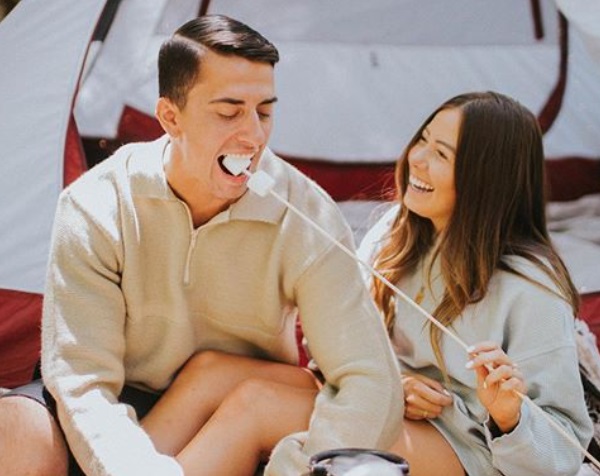 Kian makes very types of videos. Similarly, Kian and Kyle have created a couple's YouTube channel. Their first video was Couple's Q&A / Marriage, Alcohol, Dating Non Believers. They launched their channel for Jesus. They discussed their marriage plan on their video.
Similarly, her boyfriend has started a YouTube channel, Kyle Wolfgang. He first posted a video on 11th August 2020. His videos are mostly religious and dedicated to Jesus.
Also read Who is Alex Sekella? Know about her struggle with raising daughter Arabella, married life with Tim Peters, social media, biography