Lia Marie Johnson Surrounded Herself In A Controversy After Her Disturbing Live Stream abusing F*** off to her followers!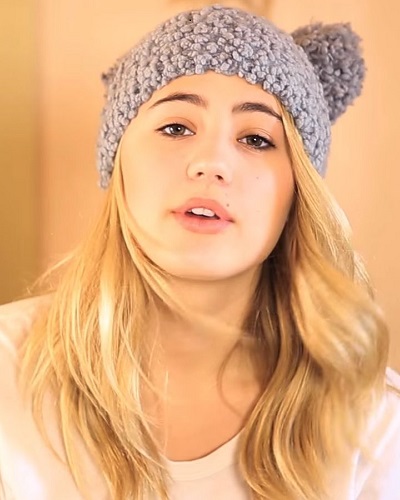 American actress Lia Marie Johnson surrounded herself with controversy because of her live stream. The star who is widely famous for her appearance in the movies also has separate fanbases from YouTube and other social media. How did she get into the controversy?
Lia Marie Johnson got into the controversy
The American actress has got herself into trouble from her live stream which she did on December 24. In the stream, people noticed her emotional which caused discomfort among some of her fans.
However, she, later on, explained to her fans that she was okay and was not using any drugs. Meanwhile, her behavior in the stream was not the same how she explained.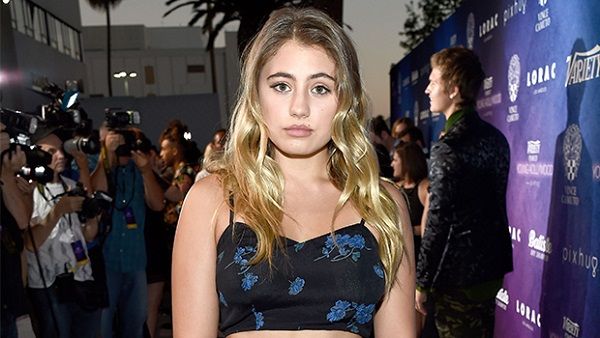 Hollywood fame than had a calm holiday until she started another live stream the day after the new year. The 23-years-old actress was highly intoxicated in the stream where she said the viewers to "F*** off". The video was online early morning on January 2.
The very day she first stopped her live stream and again restarted it which lasted for 20 minutes. She was in the recording studio mumbling her words while trying to speak to her viewers on Instagram.
In the clip, the actress was kissing a man who supposedly is her producer with loud music in the background. The man did not have his face on the camera, however, in the clip, he was saying:
"Are you on Instagram? No, you're not – you can't be on Instagram. Are you really on Instagram? Because that would be bad."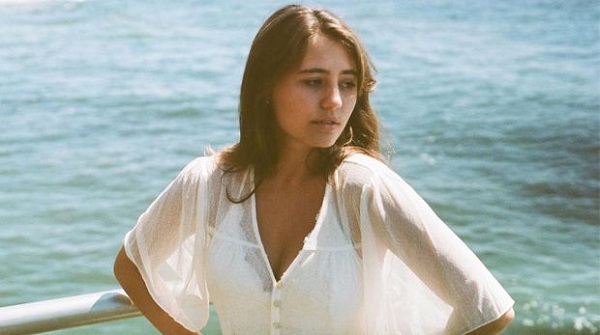 For the answer, she replied 'No' but he kept insisting asking more about her phone. Furthermore, the man asked:
"Then what is this? Tell me the truth. What is this? Now, we're going back to us. I'm hijacking your phone."
People are concerned about Lia's condition after her Livestream
Her fanbase who was watching the stream was concerned about her and also mentioned sending the police. After reading out the comments, she freaked out and started shouting to people saying:
"F*** all of you, do not send the f***ing cops to my f***ing address. No these people right here are the most f***ed up."
The matter of fact that the actress was intoxicated and was lying to the man off-screen about posting life, people took it as a red flag for help. Meanwhile, the man in the background was saying: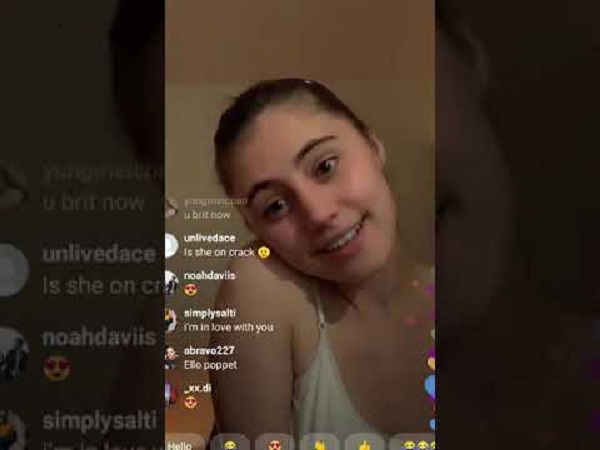 "Lia, I need this to not go out, because it will affect my work. Please, turn it off."
Later on, in the evening, she again started live from her car seat and mentioned that the police showed up and she was under arrest after that. In the clip, she said:
"The cops showed up and detained me and put cuffs on my hands, so I would really appreciate if everyone just took a second to connect to themselves and stopped worrying so much. There's no reason to worry. I'm okay. I just want to be left alone. And I wanna be left alone for a long time."
Meanwhile, people are still concerned about her situation and want her to be okay. The concern started getting more after she mentioned that 2020 really doesn't exist for her in the live video.
You may also read- Jessica Biel Embarrassed By The Hand-Holding Incident Of Her Husband Justin Timberlake!
More About Lia Marie Johnson
Lia Marie Johnson is an American actress, songwriter, singer and internet celebrity. She has her own YouTube channel which hit more than 117 million views. She gained popularity for her repeated appearances on Fine Brothers 'Kids React' series. Her name features in the Top 10 young stars on YouTube. Her role in 'Terry The Tomboy' was highly appreciated. See more bio…
You may also read- Reality Show, Dancing with the Stars: Latest Elimination And Controversy!
Source: Dexerto, Heavy, Hollywood Gossip, YouTube