A new sex scandal hits Odell Beckham Jr.! French beauty claims she slept with Odell Beckham Jr.
Odell Beckham Jr., 26 is in for new trouble! A French model has claimed that she had spent a night with Odell Beckham Jr.
How it all unfolded?
Last weekend, the New York Giants' wide receiver was in for some surprise when Laura Cuenca, a French model posted a seven-second video of Odell Beckham Jr. in bed in a hotel suite on her social media. Odell can be seen smoking a blunt and there is some suspicious-looking white powder nearby.
What did the French Model reveal to NY Post?
It was learned that Laura does not speak English and neither does Odell know French. But the two were together for a night without uttering the language of love. There was probably a friend of Laura with her for some time as a translator so that the two could be introduced and communicate via him for a while.
Laura told NY Post that she was in a jam-packed Paris nightclub when she saw that Beckham (she did not know who he was) making eyes at her across the room. He was sitting at a big table in the VIP area of Le Queen Club on March 8 and around him were his friends and security guards.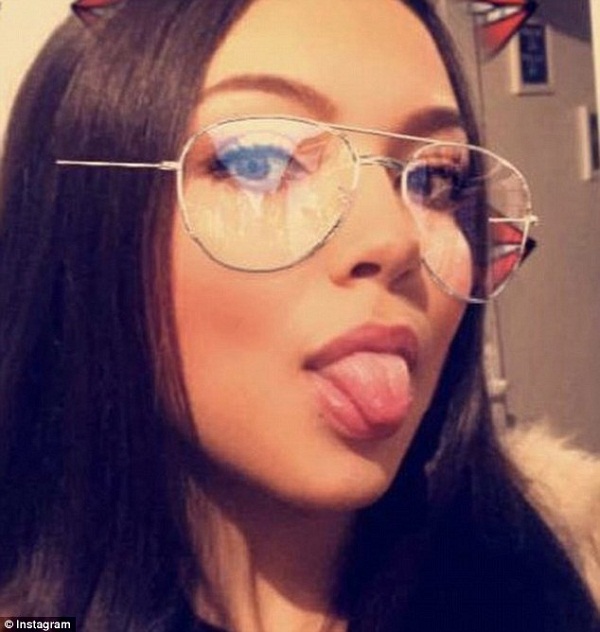 But his eyes were focused on Laura. Instagram model, Laura, 21 said:
"I saw this beautiful-looking man [who] looked like a Saudi prince. He was looking at me . . . and he seemed to want to talk to me."
She added:
"I don't know anything about American culture or celebrities."
Through a friend, the couple exchanged their phone numbers.
Budding romance!
She got a message from him at around 4 am and he invited her to his expensive suit at the exclusive Four Seasons George V hotel off the Champs-Élysées. She had to show some ID card at the reception but she believed at that time that it was due to royalty.
Laura then sat on his bed and started filming without Odell's knowledge. She posted it on her Snapchat as she normally used to do with the other videos. In the video, Odell could be heard speaking in the background "trying to get you to sleep with someone".
Laura denied that they were doing drugs. She said:
"People say that we did drugs, but no way. No way. [Beckham] was completely against that."
She came to know who he was from a friend after she had uploaded the video. She told NY Post:
"I spent the night with [Beckham]. The next morning, he left for Madrid."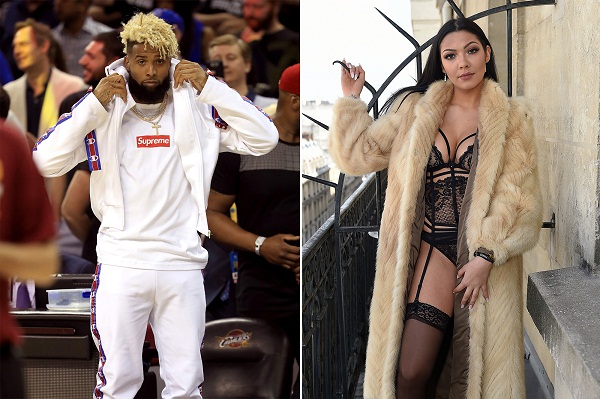 Who is Laura Cuenca?
Laura is a 22-year-old French Instagram model who is half-Spanish and half-French. She grew up in Lyon, France. She does modeling and also works on the commerce line. Her Instagram is @ellcnc.
It contains sexy selfies and also snaps of her European travels, sipping Champagne, and eating sushi. She is a brunette with a stunning body. She has also posted a 1-second video of herself on his bed and also a picture of herself in the bathroom of his suite.
You may like to read:
Is Iggy Azalea Dating affair with NFL superstar Odell Beckham Jr.? Find out more about their relationship
Victoria's Secret model, Chanel Iman and her husband Sterling Shepard are expecting their first child together! Shares a baby bump picture on Instagram
Khloe Kardashian: her willingness for surrogacy for her elder sister, her affairs with rappers and athletes and her revenge body! Read on for more!
What did his mentor say?
Cris Carter, Odell's mentor was not too happy with the video. He said that the athlete's behavior was disgusting.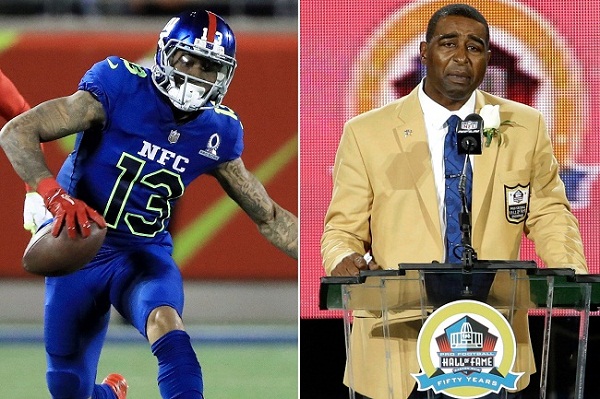 Carter said on his Fox Sports show:
"It's enough with the excuses. Time for you to grow up and stop being a little boy. If you want to be a national brand, damn act like it. If you want someone to pay you as the highest-paid receiver in the history of the game, damn act like it,"
Beckham's previous controversies
He has been in the news for the wrong reasons often. In 2017, he and other members of Big Blue's receiving corps had a party on a boat where marijuana and Adderall were allegedly used.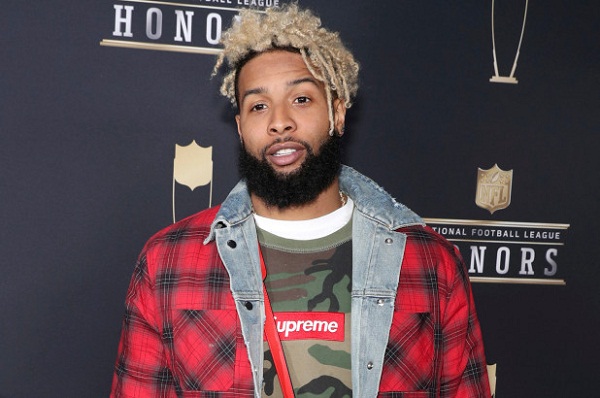 Both Odell's rep and those from NY Giants did not comment on this newly-erupted issue.
In all this, Laura is happy. She said:
"It was a good night. No — it was a great night! I really hope to see him again."
She has managed to get more followers on her Instagram following this incident.
About Odell Beckham Jr.
Odell Beckham Jr is an expert American football wide receiver for the New York Giants of the National Football League (NFL). He is the fastest player in NFL history to reach both 200 career receptions and 4,000 career receiving yards. He was named to the Pro Bowl in each of his three seasons in the NFL and has been named a second-team All-Pro twice. More Bio…