Norwegian Climber Kristin Harila is All Set to Create a New World Record after Nims Dai!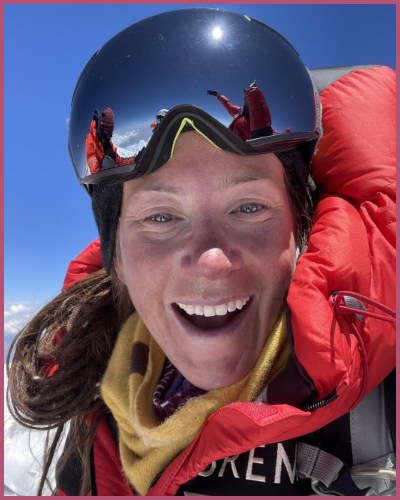 Kristin Harila is expecting to ascend the world's 14 highest peaks in record time.
The Norwegian climber is hoping to break the record of Nirmal Purja aka Nimsdai.
Harila has already climbed 12 peaks that are above 8000m.
---
Update: Kristin could not break Nims Dai's record of climbing 14 peaks above 8000m in 6 months. Also, she was unable to obtain an entry permit from China to climb Cho Oyu and Shishapangma.
She writes on IG,
"It's over for now. Right now I am just trying to come to terms with the past six months, and especially all the effort we have gone through to try and get the permits for the last two mountains."
Can Kristin Harila beat Nimsdai to ascend the world's highest peaks in the shortest time?
Norwegian mountain climber Kristin Harila is on her way to setting a historical record after Nirmal Purja who is famously known as Nimsdai for climbing the top 14 peaks above 8000 m in just 6 months.
Harila has already set an impressive record by climbing 12 peaks which are more than 8000m since April 2022. She is hoping to break  Nirmal's record and she is on track to achieve it.
This week, she climbed the top of Manaslu, which is just behind Shishapangma and  Cho Oyu.
Nims, a Nepalese mountaineer, and former British soldier became the first ever person to climb all 148,000-metre mountains in just 6 months and 6 days.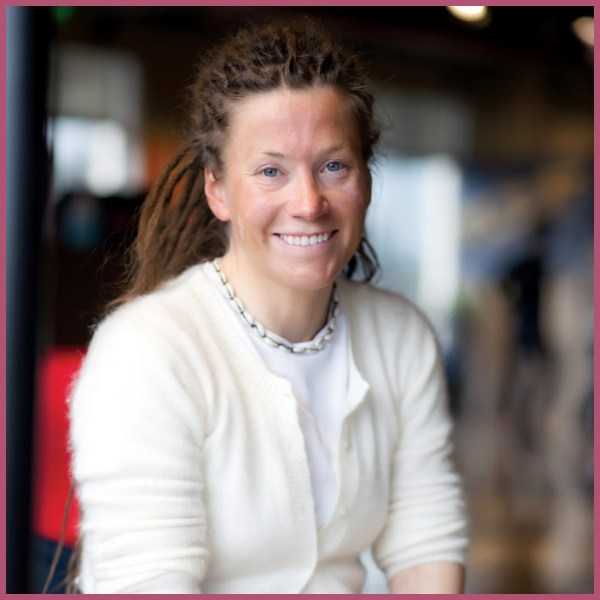 Harila with an intention to break that record wrote on her Gofundme page:
"In 2019, Nims set a world record by completing the ascend of 14 peaks in just 6 months and 7 days. The previous record was 7 years. Now I will show that a girl can do the same."
Out of 14 global peaks, Kristin has ascended 11 peaks that are above 8000m and they are listed below:
 Manaslu – 22nd September 2022
Gasherbrum I – 11th August 2022
Gasherbrum II- 8th August 2022
Broad Peak – 28th July 2022
Mount K2 – 22nd July 2022
Nanga Parbat- 1st July 2022
Makalu- 27th May 2022
Lhotse- 22nd May 2022
Mt. Everest- 22nd May 2022
Kanchenjunga- 14th May 2022
Dhaulagiri I – 8th May 2022
Annapurna I – 28th April 2022
Exploresweb reported that the 36-year-old climbed the last 6 highest peaks in just less than a month which is impressively 2 days ahead of the record set by Purja.
Moreover, the former cross-country skier also reached the top of Mount Everest and Lhotse in a single go. The athlete also made it to the top of Makalu in less than a week after climbing those two peaks.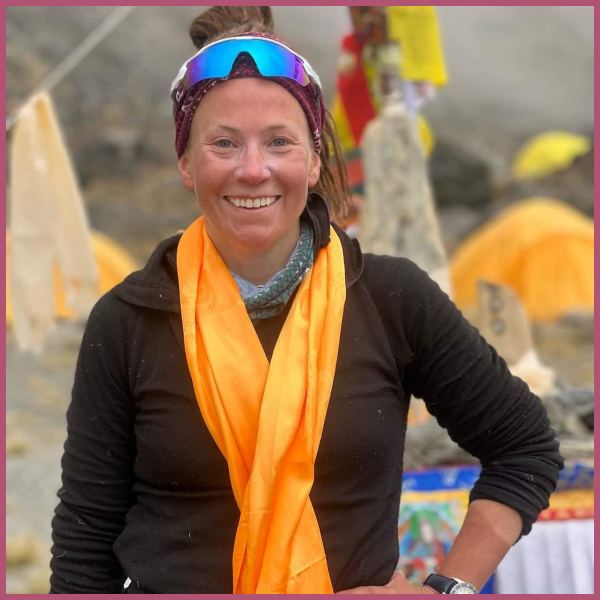 After completing her Nanga Parbat climb, Harila took to Instagram to share her experience writing:
"Of course, not an easy mountain, with much rock and ice, falls around us, especially from Camp 4 to the summit and back without ropes,"

"Dangerous mountain? Yes, it is. More technical than anything we have done, and so much warmer than climbing in Nepal!"
She has been regularly updating her followers about her summits and after Manaslu, she expressed her opinion on how women succeed in mountaineering like any other field.
She  wrote on her social media account:
"Dangerous mountain? Yes, it is. More technical than anything we have done, and so much warmer than climbing in Nepal!"
Also, Read Superhuman Nirmal Purja aka Nims Dai's Netflix Documentary 14 Peaks is unreal!
Kristin's main motive behind her passion for mountaineering
Kristin Jonassen Harila is a professional Norwegian athlete born on 28 March 1986 in the Northern part of Norway. She is a  professional runner and climber who has her own guiding company. As a former cross-country skier,  Harila leads ski expeditions in the arctic.
Apart from being a skilled sportswoman, Kristin also has a huge interest in mountain climbing.
In 2019, she gave up her company to ascend the world's highest peaks and make her mark in mountaineering. She is on a mission to break the stigma of stopping women mountaineers and hopes to become the first-ever woman to climb all 14 peaks above 8000m above in less than six months' time.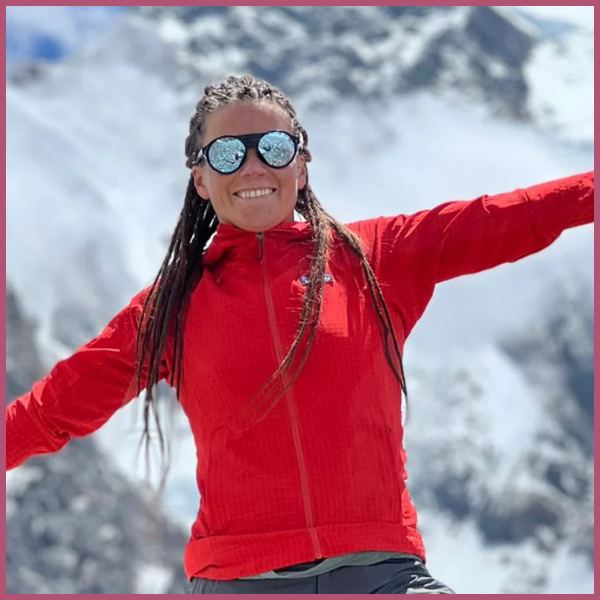 The daring mountaineer broke all the records by climbing Mt. Everest and Lhotse in just 9 hours.
Because mountain climbing is a costly experience, a British watch company called Bremont is sponsoring her Women Can Too project. What many people don't know is that the mountaineering enthusiast had to sell her apartment to collect funds for her journey.
She also noted that when she started out and presented her project, nobody believed her. But ever since she started setting new records,  many companies are contacting her to resume negotiations.
The athlete hopes to inspire many females through her project and wants to see gender equality in sports and wants people to respect women in general.
Also, Read Who is Suchi Purja? Her affair, married life with Nirmal Purja aka Nims Dai