Olly Murs is all set to marry his girlfriend Amelia Tank!
Olly Murs has made up his mind to wed his girlfriend Amelia Tank. He was on the show Harry's Home Fixtures with host Harry Redknapp, his son Jamie, and comedian Tom Davis. The singer confirmed that he will definitely marry his girlfriend. There is no 'if' in it and the question only is 'when'.
Olly Murs and his revelation of wedding plans
Singer Olly Murs is ready to soon walk down the aisle with his girlfriend Amelia Tank. He is pretty sure that she will be his life partner. He has no doubt of it now. Therefore, there is no question about whether he would marry her or not. The only query now is when he would marry her. Olly was on the show of Harry Redknapp when he spoke about his wedding plans.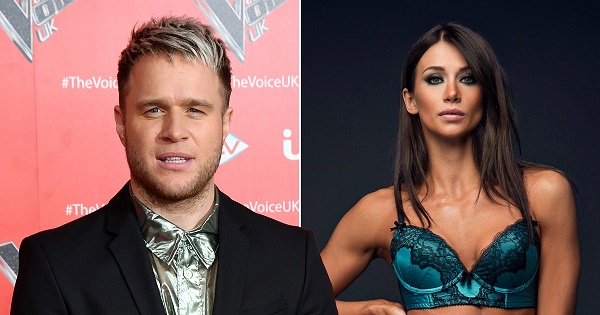 Jamie asked Olly whether Olly would invite him and his father for the wedding. In reply, Olly said:
"Listen, if, when, I'm sure I'll marry Amelia, when I get married all you guys are invited. 100 per cent."
The couple's relationship
Olly and Amelia have been dating for less than a year now. The Judge on Voice UK, Olly had gone public with his new relationship in December 2019. At that time, he did confirm that he was in love with fitness enthusiast Amelia. In March 2020, he told on Loose Women:
"I'm really happy. I've got a great girlfriend who's just amazing to me. I definitely am [punching above my weight], she's a rocket."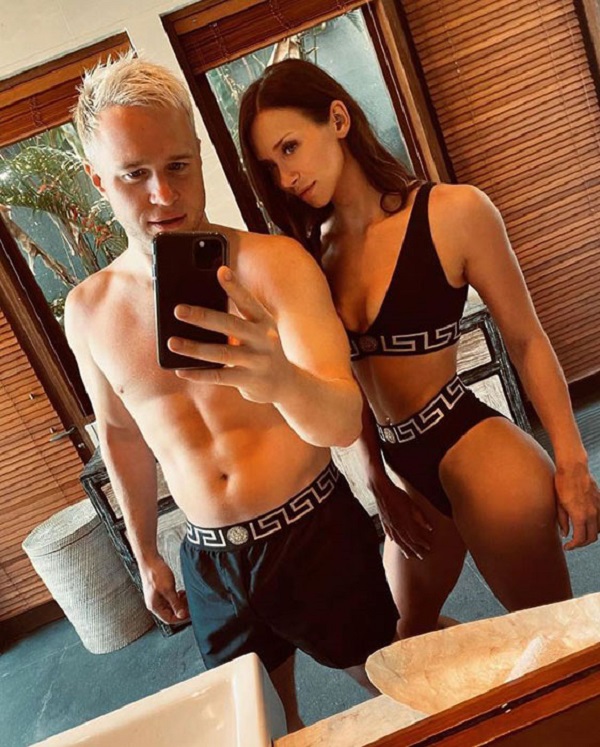 Olly has always been all praise for Amelia. He had met Amelia, 27 at the beginning of 2019 on social media. She hails from Plymouth and is a city worker and bodybuilder. He had strict work schedules and hence could not find time for each other. But by summer 2019, things had cooled down at his work front. And his romance with Amelia took off. Olly said:
"We just had an instant connection and I think you do when you find someone you genuinely care about, I'm really happy, hopefully, she stays with me!"
Olly thanks Amelia for being his moral support during his hard times such as the time when his close friend Caroline Flack passed away.
Also, read Olly Murs self-isolating with his girlfriend Amelia Tank inside his country-style Essex home!
Olly talks about Caroline's tragic death
The singer went on to narrate the time that he came to know about the death of Caroline in February 2020 and was totally devastated. He said:
"I was on holiday with her family [at the time], and her family were incredible. I love her to bits, we've only been together for a short while but you know, especially with everything that's been happening the past couple of weeks, see a different side to someone."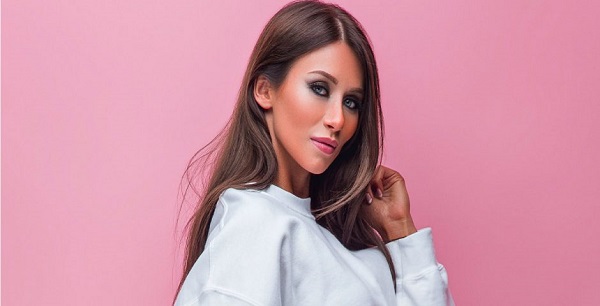 The singer is 36 years old now and is looking forward eagerly for the time that he would be happily married to the love of his life and settle down with her.
Also, read the complete bio of Olly Murs here