What was the reason of Dick Van Dyke's headache in lying down position? Know about his health problem due to cosmetic dentistry!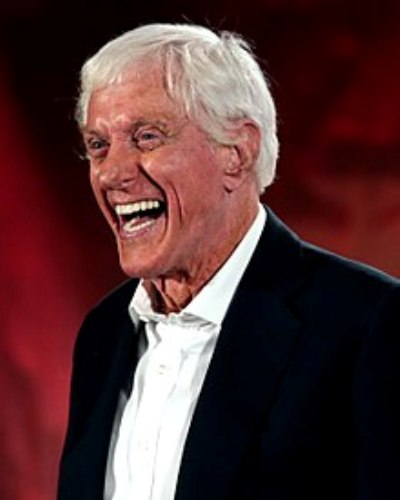 Dick Van Dyke was honored by the BAFTA Los Angeles at the Britannia Awards function at end of October 2017.
He was the Excellence In Television honoree.
The multi-talented actor-comedian was his usual all-smiles as he received the award.
---
Dick Van joked that he believes that he is now off the hook for the infamous Cockney accent he had adopted in the 1964 film Mary Poppins for his role as Bert the Chimney Sweep.
Dick Van Dyke apologized from the bottom of his heart for the accent. On being given the award at the hands of Kevin Spacey, Dick had this to say:
"I appreciate this on several levels actually. For one thing, I'm assuming that after 60 years of bad jokes, I'm off the hook for excoriating the Cockney dialect."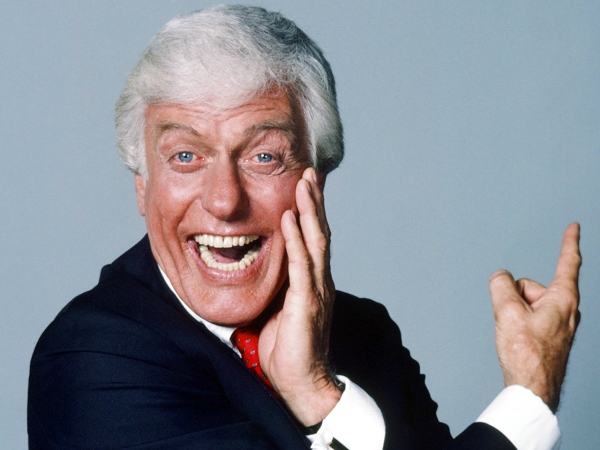 He added that he blamed people around him who knew about the bad accent he adopted but did not tell him to improve it. He said:
"I blame Julie Andrews as much as anybody."
He also disclosed that he had only got an hour's training on the accent from an Irishman called Pat O'Malley. He also went on to provide details about the upcoming Mary Poppins sequel.
He said that now he has a coach who is regularly hammering him with the right accent and he would soon be able to catch it. He had played the old man in the original film and in the sequel, Dick would play the old man's son.
Claire Foy, however, had a different opinion regarding Dick's accent. She told him that it was good and he should ignore the jokes from the ceremony's presenter.
Dick's age and health
Dick has maintained himself well even at this age of 94 years which is laudable. He is married now to make-up artist Arlene Silver, 48. They had met in 2006 at the SAG awards. He now resides with his young wife. He has 4 children and 7 grandchildren.
His health otherwise seems okay. But in April 2013, Dick revealed that for the last 7 years he was experiencing some symptoms of a neurological disorder.
He said that he used to feel a pounding in his head whenever he took a horizontal position. As soon as he lay down, his headache used to appear and when he got up or was vertical, the headache disappeared.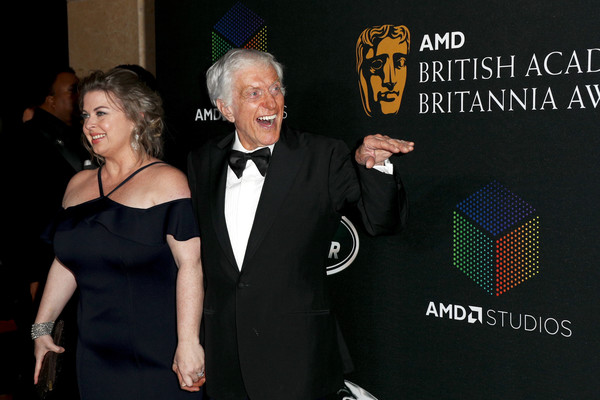 He was subjected to innumerable tests; all of which drew a blank. The cause of his condition could not be pinpointed. It was so bad that he could not get enough sleep and that led to his fatigue.
He could not go for his career-related or other social appointments and had often to cancel his scheduled appearances.
He himself tried to figure out the cause of his problem. In May 2013, he tweeted that his titanium metal dental implants could be the likely cause of his headaches. He also asked for feedback from his fans and many of them replied that they had similar experiences.
It seems that my titanium dental implants are the cause of my head pounding. Has anyone else experienced this? Thanks for all your replies

— Dick Van Dyke (@iammrvandy) May 30, 2013
You may also like to read The relationship and married life of Mary Carey Van Dyke with her husband Barry Van Dyke! Barry's death-hoax or real?
Dental implants
A dental implant is a cosmetic dentistry procedure that replaces missing teeth. In this, artificial teeth are permanently fixed onto the patient's jaw and mouth.
The root of the artificial teeth is made of titanium which is supposedly linked to headaches, loss of sleep, and fatiguability. There also have been reports that this could cause or increase the chances of oral cancer.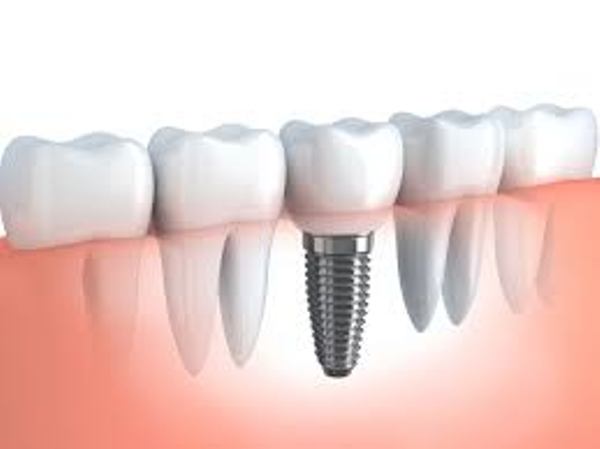 After the realization of the role of titanium in causing such headaches, Zirconium is increasingly being used in place of titanium. It is said to be safer than titanium. A holistic doctor, Dr. Brownstein says:
"Zirconium is an inert metal, and zirconium implants are becoming more widely available in this country,"
He added:
"So, if you are suffering and not getting any answers, filling, root canals, and implants should be considered as possibly upsetting the electrical activity of the head and neck causing headaches, brain fog, and other symptoms people don't ordinarily connect with dental implants."
It is not known whether Dick had removed the culprit (his dental implants) and resorted to some alternative cosmetic dentistry.
Also read American actor Dick Van Dyke went viral on Twitter! Know about his married life, net worth
Short bio on Dick Van Dyke
Dick Van Dyke is a comedian, singer, dancer, and American actor, whose entertainment career has spanned seven decades. He is popular for his role as Rob Petrie on the CBS television sitcom The Dick Van Dyke Show, which ran from 1961 to 1966. More bio…